Apple will release a cryptographic library "Cryptographic Libraries" for third parties, encouraging more secure environments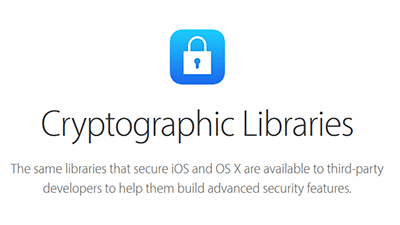 Apple announced on October 29, 2015 (local time) that "Cryptographic Libraries"(Cryptographic library) opened and began offering. It is provided for third-party developers developing applications for iOS and OS X, and it is said to enable implementation of "advanced security functions".

Cryptographic Libraries - Apple Developer
https://developer.apple.com/cryptography/

Apple opens up its cryptographic libraries to third-party developers | VentureBeat | Dev | by Ruth Reader
http://venturebeat.com/2015/10/29/apple-opens-up-its-cryptographic-libraries-to-third-party-developers/

With this opening, developers can use Apple's "Security Framework"and"Common CryptoYou will be able to access the library of. In the library, encryption, tokenization, security authentication, code related to management of public key (public key) and secret key (private key), etc. are stored as open source and can be utilized.

"The Security Framework and Common Crypto relies on Core Crypto, which provides an implementation of low-level cryptographic primitives, which is also supported by the Federal Government" Encrypted Authentication FIPS 140-2 Level 1 "CoreCrypto does not directly provide a programming interface, it is not used for applications for iOS and OS X, but this source code has its own security characteristics, You can use it to confirm that it is functioning properly. "

This is also the library submitted for validation of compliance with US Federal Information Processing Standards (FIPS) 140-2 Level 1. not core crypto does not directly Provide programming interfaces for developers and should not be used by iOS or OS X apps, the source code is available to allow for verification of its security characteristics and correct functioning.
Apple has so far announced that Apple itself can not unlock the iPhone and removes a lot of applications that had pulled out private information from the App Store so that attention is paid to security against user's privacy It is emphasized that we can also view that this measure is also in line with that trend.

Apple also unable to unlock the iPhone, unless you know the passcode reveal that the data in the terminal is inaccessible - GIGAZINE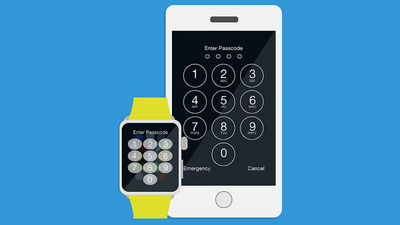 More than 250 iOS apps will be removed from the App Store as secretly collecting personal information - GIGAZINE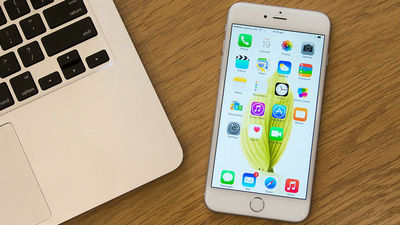 In the era when all the terminals are connected, it is no longer necessary to protect information by encrypting it.Cryptographic Libraries siteNow you can browse reference sheets and service guide materials.