Disassembled Anker's AC adapter apart, even with an AC adapter of a cobblestone 'good product' is like this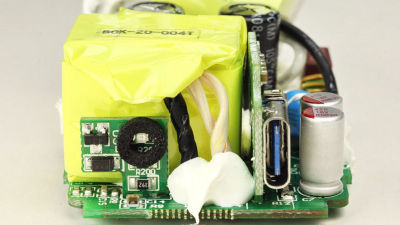 It is difficult to infer the quality of the AC adapter that charges electronic equipment from its appearance, and it is necessary to disassemble and check the contents to distinguish between good and bad products. Even in a compact size even a 18 W quick chargeable AC adapter " PowerPort PD 1 " is disassembled, reports are reported that Anker likeness is gaining popularity by offering high quality products at discreet prices.

Anker PowerPort PD 1 USB-C Wall Charger Teardown | ChargerLAB
http://www.chargerlab.com/archives/1565.html

Mr. Ben is doing a large number of product disassembly reports on ChargerLab that disassembled "PowerPort PD 1" of a simple design called a blue LED indicator on a white body.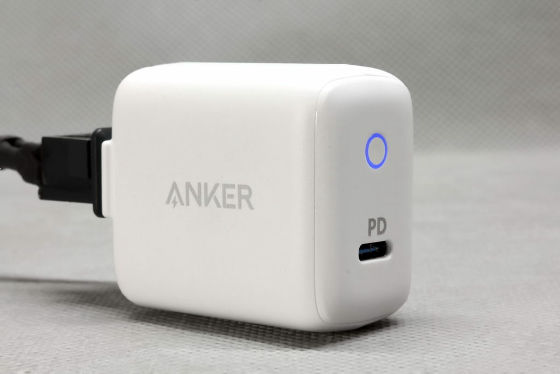 When measuring with a tester before disassembly, it was confirmed that it can be charged correctly with 18 W of 9.00 V × 2.0 A and "USB PD 2.0" standard.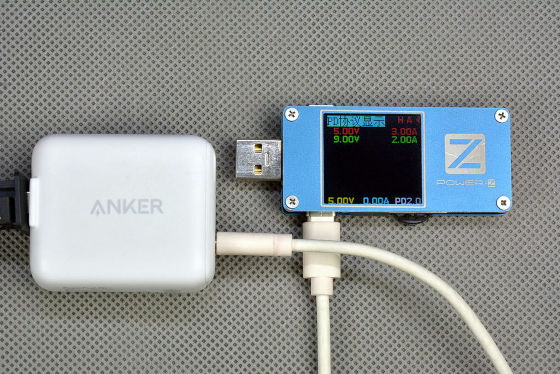 When the front panel is removed, the panel is fixed with nails instead of ultrasonic welding that is often used in this product.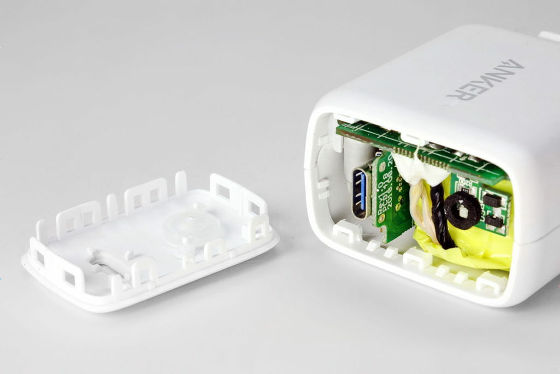 LED indicator transparent plastic cover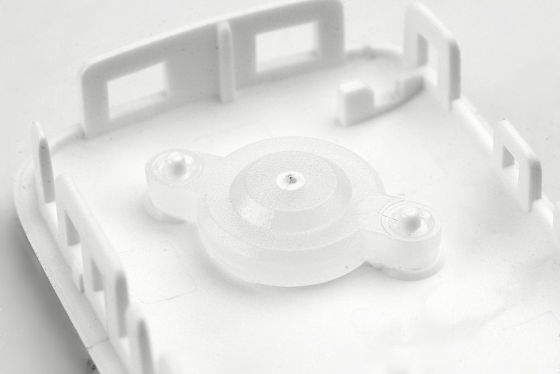 Remove the connector on the back and remove the side cover, the inside is exposed.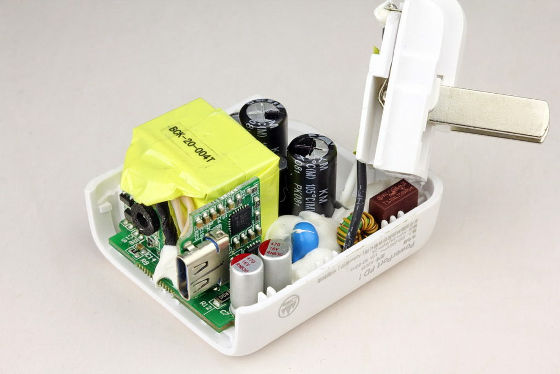 An electrolytic capacitor made of ACON of 400 V 15 μF and 50 V 10 μF is mounted.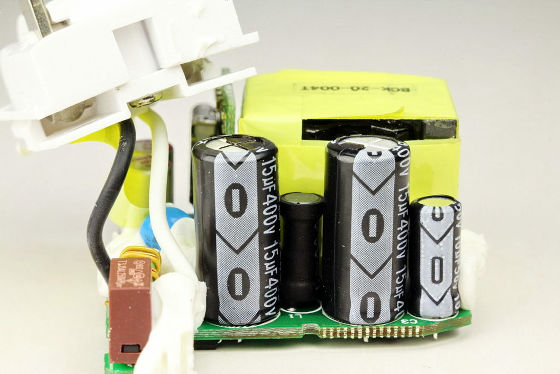 Type - C USB port and daughter board for LED indicator are installed so as to enclose the transformer which occupies most of the inside.



The blue Y capacitor is fixed firmly with hot bond.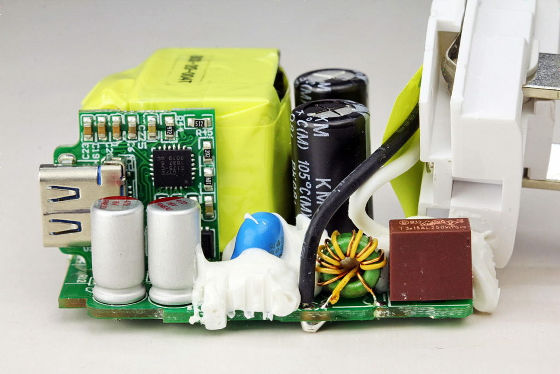 Slow blow fuse protecting power supply from spike



Type-C daughter board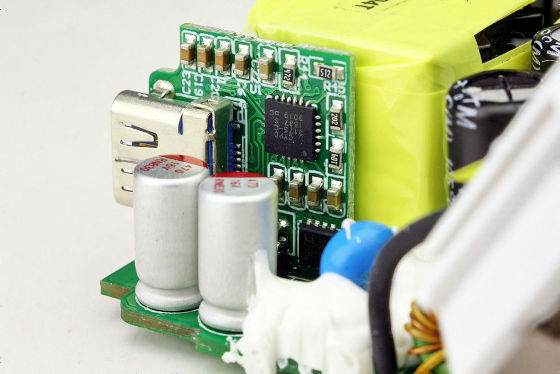 Cypress's "CYPD 3175" controller. Although CYPD 3175 itself has already acquired USB PD 3.0 certification, PowerPort PD 1 is handled as USB PD 2.0 authentication to the last.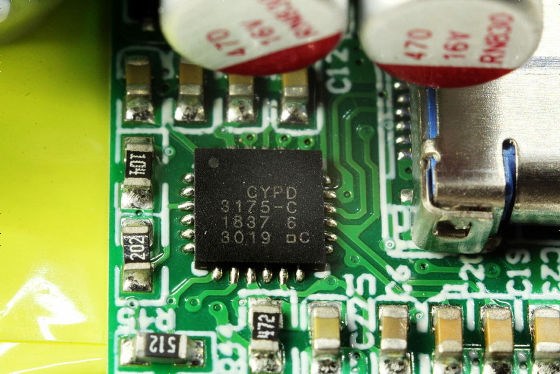 A MOSFET stamped as "B09 P03 EKE 1334" by the controller.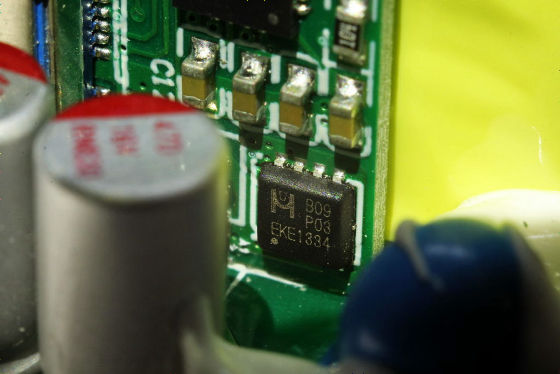 LED indicator daughter board. It is said that the form board is attached to the LED to prevent light leakage.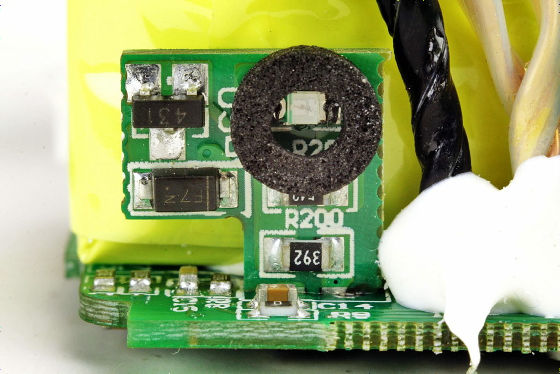 Behind the PCB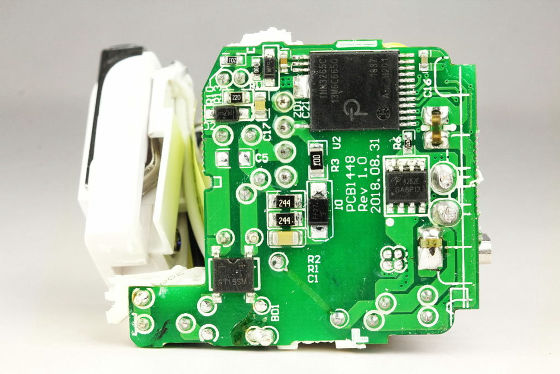 Input side rectifier bridge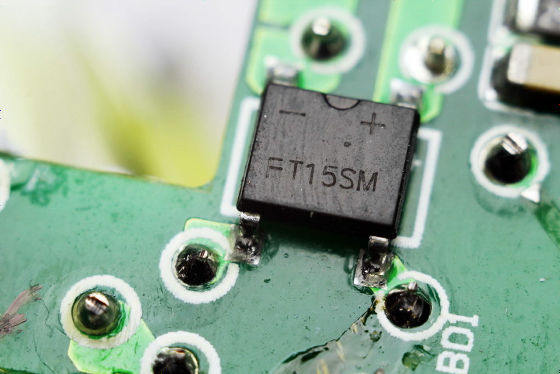 Power Integrations power supply IC "INN 3265 C"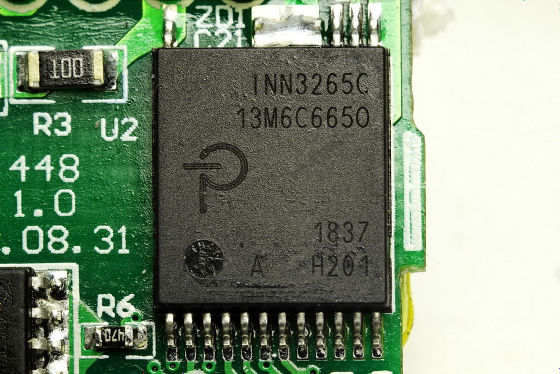 By reducing the number of parts using an advanced PI controller, we achieved a compact design despite the ability to quickly charge a smartphone with 18 W output, "PowerPort PD 1 is very well done" Ben is highly appreciated.