At first glance it will explode with similar contents even with a similar USB adapter Ali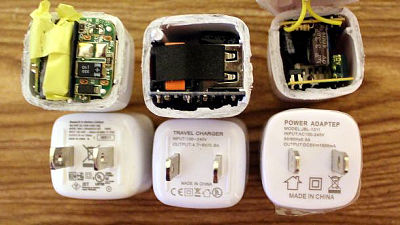 USB adapters, which are often used for charging smartphones, have built-in electronic circuits that convert AC (AC) 100 volts wall outlets to DC (direct current) 5 volts. Although a very small main body has a small electronic component built in, it seems that there is a big difference in the contents of each product.

Searching for USB Power Supplies that Will not Explode | Hackaday
http://hackaday.com/2016/04/27/searching-for-usb-power-supplies-that-wont-explode/

Handling hacking related newsHackadayBob Baddeley who wrote the blog posted on the website decomposes the three USB adapters and is investigating the contents. All three adapters are made in China, and a compact body with a power plug and USB port integrated is selected.

When you cut the case and look at the contents, you can see that each design is different.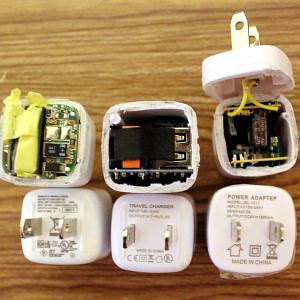 This adapter has two boards connected by a 4-wire flat cable, and the power plug is connected by soldering by hand. The board is divided into two parts: an AC part with a small transformer, an IC, a capacitor mounted, an IC, a capacitor, and a DC part where a USB port is also mounted, but this is an American safety agency is thereULIt is in conformity with the specification "take a distance of several millimeters" defined by. Originally written as "ADAPTER" is "ADAPTEPWhere it is incorrectly typed as "I can not miss it.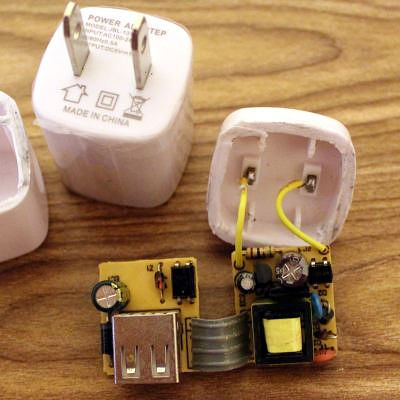 If you investigate the interior well, there are some difficulties, such as the absence of a fuse that shuts off the current when shorting, or the lack of an "insulating sheet" that insulates the two boards. In addition, the output current of 5 V is 5.34 V which is slightly higher than "5.25 V" specified by the USB standard, and when the waveform is examined, 4 KHz at 5.5 VRinging(Resonance noise) was seen.

The next time I opened the adapter, it was inside that it was informed that it was designed and manufactured with chitin even by a glance. It is separated into two boards as well as the first one, and furthermore, it is understood that safety measures are applied such as plastic parts for insulation are used here. Besides, contrivances such as collecting cables in heat-shrinking "heat-shrinkable tubes" and using connectors that are difficult to cause troubles are seen, and the output is slightly lower than 4.9 V, but noise such as ringing I could not see it at all.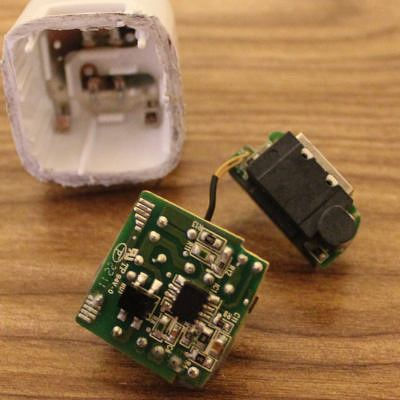 And the third adapter I saw last (picture right) looked like a habit. Although it is difficult to confirm with the photograph, the number written next to the UL logo has disappeared, and features such as that the manufacturer name is not written are found. In addition, it seems that the actual voltage was 5.5 V, while the output voltage was written as "4.7 - 5 V" in the product.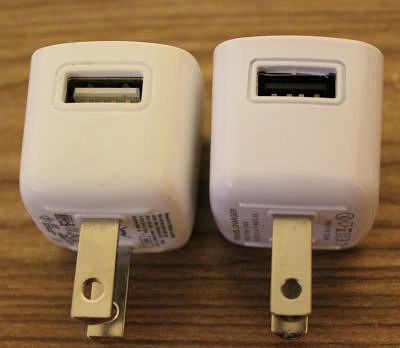 The inside board is like this. Unlike the above two, all the parts are mounted on one board, the design aiming clearly for cost reduction. Moreover, the most dangerous thing is that the legs of the soldered condenser are in an uninsulated naked condition. Furthermore, its legs are in a state that it can not touch the metal part of the neighboring USB port any time, explosion by short, and even the dangers of flames can be considered sufficiently.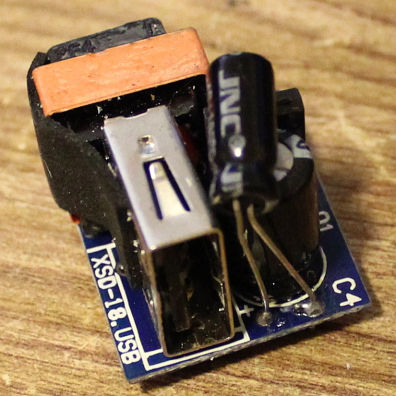 It is said that this product is in a state where it can not be relieved that the high pressure side (100 V) and the low pressure side (5 V) are in close proximity. Also, as can be seen from the photo of the board, the fixed part of the USB port was not properly soldered to the board, so there was a question of strength remaining in question.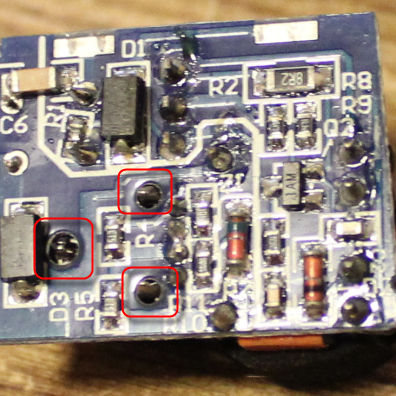 In this way, you can see that the adapter that looks the same has a big difference in its contents. It is very difficult to judge from the appearance, but it seems better to note that once you find a product with a surprisingly cheap price, there is such a back.