Facebook also gets location information of users who turn off location services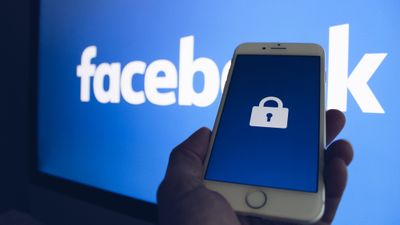 by www.shopcatalog.com

On Facebook there is an item of "turn on / off location information service", and many users think that setting this so as not to inform Facebook about its own location information by turning off this item . However, in fact, even if you turn off Facebook's location service, it turns out that Facebook uses information such as IP address to obtain location information of users and use it to display advertisements for specific areas did.

Facebook's Illusion of Control over Location - Related Ad Targeting
https://medium.com/@korolova/facebooks-illusion-of-control-over-location-related-ad-targeting-de7f865aee78

Turning Off Facebook Location Services Does not Stop Tracking
https://gizmodo.com/turning-off-facebook-location-tracking-doesnt-stop-it-f-1831149148

Based on user's location information, Facebook claims that "advertisement for people in a specific area" can be displayed. On the other hand, "display of advertisement" is listed as a main use case of "location information service" on Facebook, and by thinking about it as usual, by turning off the location information service, advertisements for specific areas It should no longer be displayed.

However, Aleksandra Korolova , an Associate Professor of Computer Science at the University of Southern California , turned off Facebook's location service for months and lived with his location information deleted, "but position information An advertisement that used that was displayed on Facebook. " Mr. Korolova's Facebook page includes not only Santa Monica where he lives, Los Angeles with his work place, advertisements based on location information ranging from Glacier National Park , Cambridge to Herzliya of Israel, traveled and worked It was said that it was displayed.

Korolova 's Facebook profile naturally does not fill in the city column where you live, he said he has not even uploaded photos to Facebook in recent years. Of course, I did not post with location information embedded or posted by check-in function, so Korolova decided to examine how Facebook tracks user's location information exactly.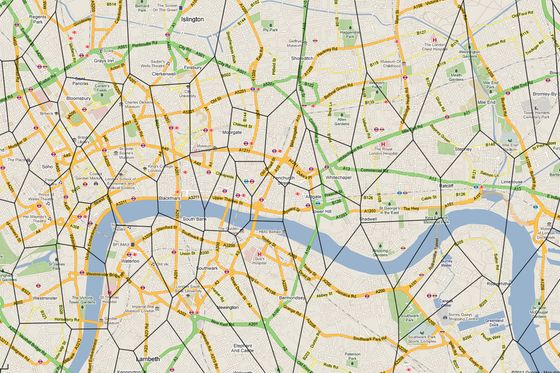 by Matt Biddulph

In the explanation about region-limited advertisement, Facebook is supposed to show advertisements for specific regions on the user's Facebook screen based on "place connected to the Internet" and "place with smartphone". In other words, Facebook is acquiring user's location information from other sources regardless of whether Facebook's location service is turned on or off. On the page where Facebook explained "How to measure the number of customers" for business, it is said that it is measuring the number of visitors to the store based on data such as Wi-Fi and IP address, as well as this Korolova says that the means of advertising is also used for advertisement display.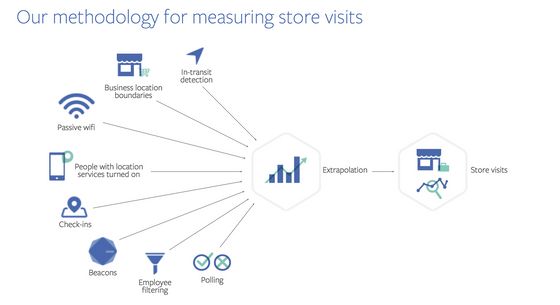 In addition, Mr. Korolova notes that user location information can pinpoint where visitors pinpointed more than people expect. "For women who have visited the clinic for abortion, users can not stop showing Facebook" Advertisements for people visiting obstetrics and gynecology. "For women who make a hard decision, they are cute baby clothes Imagine a situation in which advertisements such as advertisements such as advertisements are displayed, "Korolova said, and many problems could arise for advertisements using location information.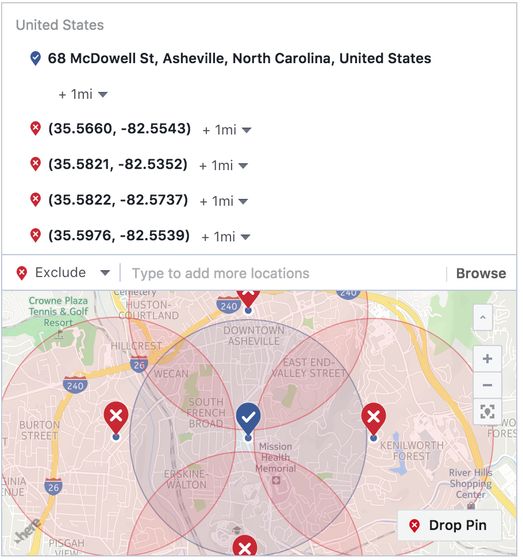 When Gizmood asked Facebook about this, "Indeed Facebook gets user location information exactly as it is and displays advertisements for specific regions. If you do not have location information services on Facebook If it is turned off, we will not acquire location information via Wi-Fi, but instead we will use the IP address etc. to display advertisements, "Facebook spokesperson acknowledged Mr. Korolova pointed out.

On the other hand, a Facebook spokesperson said this fact is a fact that everyone knows by reading the Facebook website and the privacy policy firmly, it does not hide the utilization of location information. Also, utilization of location information is necessary to provide better service for users, "Spokesperson said in a mail," There is no way to make users' location information inappropriate for advertisements. " .

Mr. Korolova thinks that the current situation that the user does not have the authority to turn on / off the location information is undesirable as the user realizes that Facebook is unable to use the location information as his own will. Facebook will "give users the ability to fully control the point of using information such as IP addresses and Wi-Fi for advertisements" "When you want to turn off advertising services based on location information at the building level, Mr. Korolova argues that improvements should be made such as to enable the setting of the location information range to be used for advertisements.