'Digital licenses' that can be used for identification and inquiries at the smartphone application are going to spread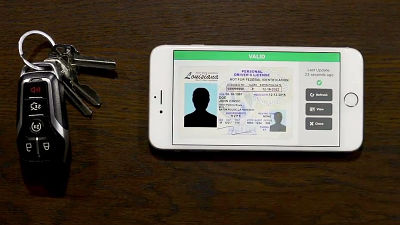 In general, information is printed on a plastic plate on a license plate, but now in several countries around the world, the spread of digital licenses to guarantee the contents by smartphone applications communicating data is about to begin.

Louisiana Adopts Digital Driver's Licenses - IEEE Spectrum
https://spectrum.ieee.org/the-human-os/biomedical/devices/louisiana-bars-accept-digital-drivers-licenses

"Digital license" will be introduced soon in the state of Louisiana in the United States. Even at the end of 2018 the Louisiana Office of Alcohol and Tobacco Control of Louisiana State ( Alcohol and Tobacco Control Authority of Louisiana) used the digital licensing application " LA Wallet " developed by Envoc for use in bars, restaurants, grocery stores, etc. in the state It is expected to make an announcement to approve.

Official Digital Driver's License for the State of Louisiana
https://lawallet.com/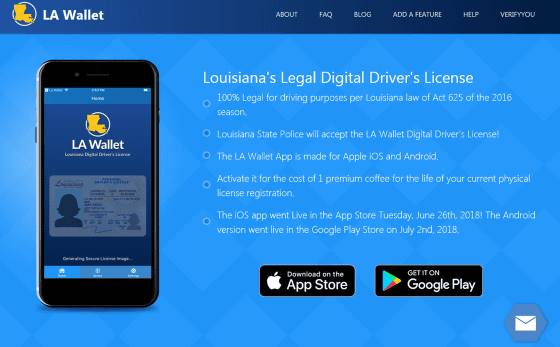 LA Wallet has released iOS version app and Android version application . You can actually see how you can use it in a movie that is officially uploaded.

LA Wallet - New Features (Release 1.3) - YouTube


To use the LA wallet, you need the smartphone application and the actual driver's license.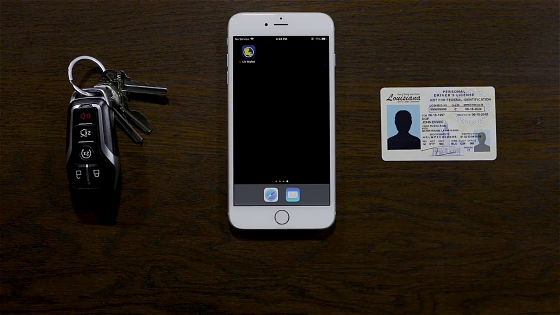 First of all, to create an account, enter your email address and password in the application.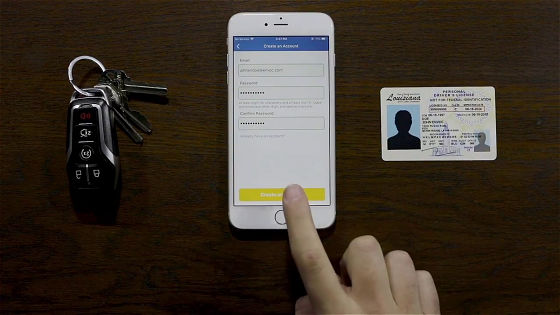 Then set the PIN code to authenticate with the terminal. At this time, it is possible to use iPhone's Touch ID and Face ID.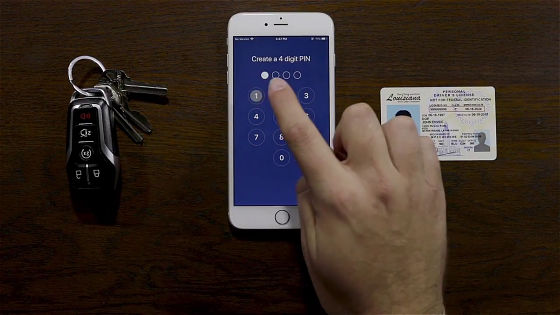 Once you have an account, next we will link your license to your account.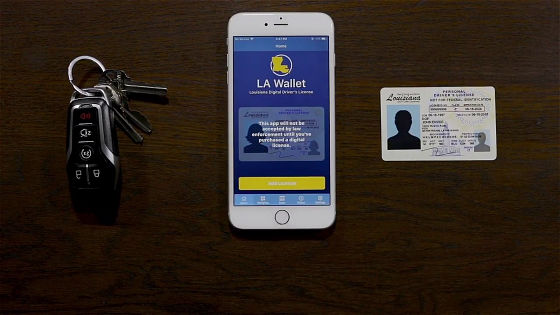 After entering the name, license number etc. stated on the driver's license on the screen of the application ......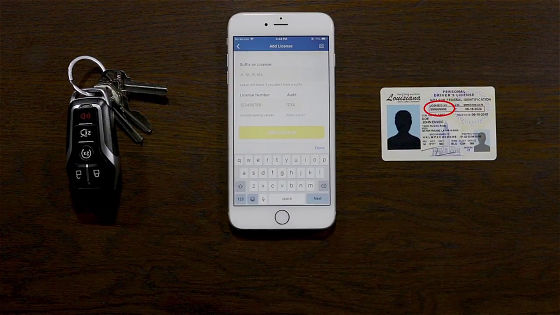 After paying $ 5.99 (about 680 yen) as a fee and registering, LA Wallet's digital license setting is completed. The validity period is the same as the validity period of the original license.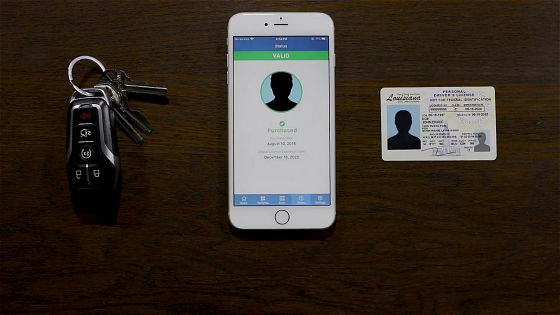 When a digital license is acquired, the license is displayed on the screen of the smartphone in this way ......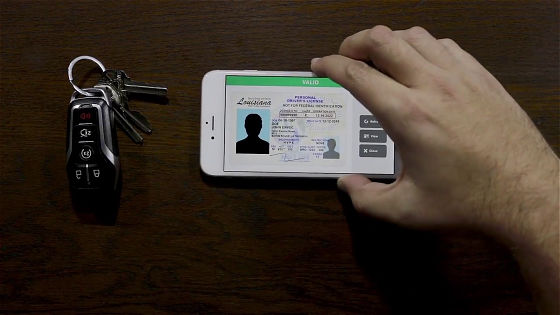 In this way, it is also possible to display the bar code on the back side. This barcode is used when a policeman or the like confirms a driver's license.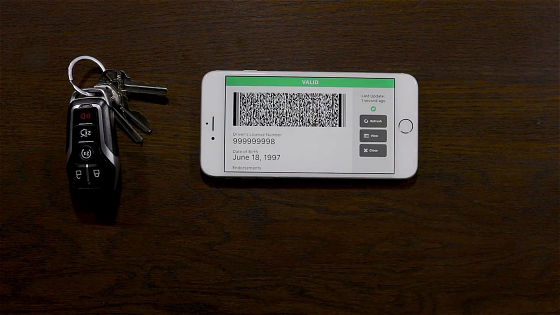 By using the "Verify You" function, it becomes possible to confirm that the license is valid. On the screen, a special code is displayed on your face photo.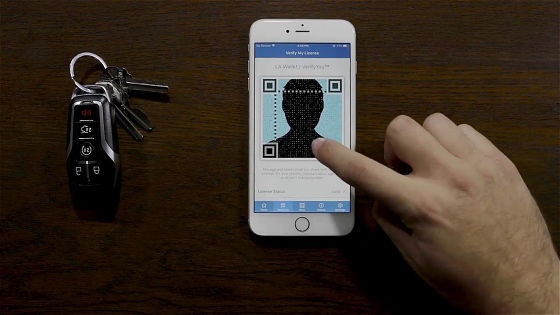 A person who wants to check the validity of a license such as a bartender by reading this code with a smartphone camera ......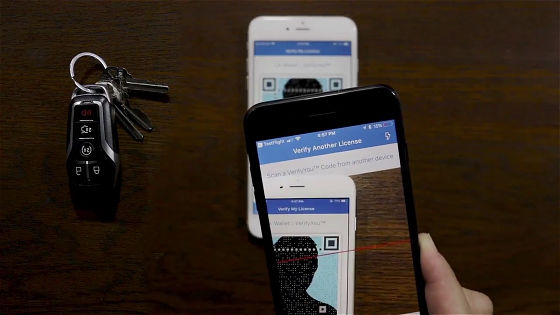 It is now possible to confirm that the license is not forged and that the correct age etc is displayed.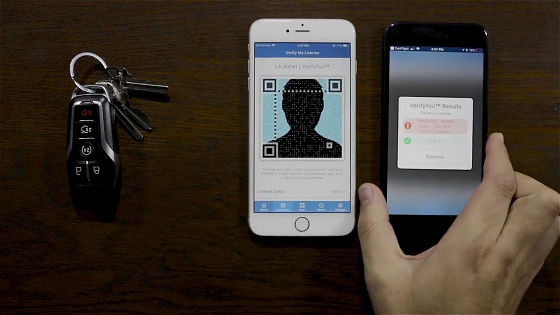 When an application authenticates a driver's license, since one-time authentication is performed with the server, it is said that a third party can not forge or take over another's license about. Meanwhile, although the possibility that others's license will be used by all means is not zero, it is almost impossible for "face photo replacement" etc rampant with a card-based license, so impersonating others The developer thinks it becomes difficult.

In the near future, in Louisiana, when ordering alcohol at the bar it may be the day to prove that it is not an underage with a smartphone instead of a license. In addition to Louisiana, such systems are being introduced not only in Louisiana but also in other parts of the U.S. including Iowa, Delaware, Idaho and Colorado, and that they are also being introduced in Finland, Kosovo, Brazil, Australia and the Netherlands It is.