Disney announces a new streaming service that starts at the end of 2019, its name is 'Disney +'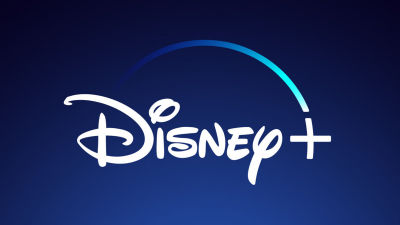 It was announced that the name of the streaming service that Disney will start services in the second half of 2019 will be " Disney + ".

New Star Wars and Marvel Series Announced for Disney + Streaming Service - The Walt Disney Company
https://www.thewaltdisneycompany.com/new-star-wars-and-marvel-series-anounced-for-disney-streaming-service/

Disney's long-awaited streaming service will be called Disney + - The Verge
https://www.theverge.com/2018/11/8/18077014/disney-plus-streaming-service-marvel-star-wars-loki-tom-hiddleston

Disney's chairman and CEO, Mr. Bob Eiger, on November 8, 2018, the name of the new service became "Disney +" in the final results report meeting in 2018, and it will be available in the US in the second half of 2019 We announced that.

As a new service operated by Disney, its main feature is its abundant Disney content, but as Disney's eyeball content prepared by Disney has already been reported, the movie "Star Wars" series And a new work of "Marvel" works will be exclusively made public.

Disney Official Distribution Service including "Star Wars" and Marvel · Pixar Works will Deliver 700 Works 7000 Stories - GIGAZINE



Already, Disney's Lucasfilm has entered into a new series planned to spin out from the Star Wars series, and it is expected that production will begin in earnest in 2019. The content of the new series seems to be the day before " Rogue One / Star Wars story ", and it is to draw the success of Cathyan Ando, ​​the information officer of the army during the rebel army formation period.

Luna said "It is very special for me to return to the world of Star Wars, that Daedo Luna, who is the same as the previous work, will be in charge of the role of Andy. There are a lot of memories in the big work, among which the connection with various people was born, a wonderful adventure awaits, and this new character will be drilled deeper by an exciting format newly born Wow ".

In addition, at Disney +, Marvel's content will be launched one after another. It is said that a live action series will be constructed on the theme of the fictitious world Marvel Cinematic Universe with Marvel's superheroes active, and the super hero who appears in the movie "Mighty So", Mighty Saw's It is also announced that Tom Hiddleston , the same as the previous work, plays a series on Loki which is also a brotherhood and a nemesis.

As mentioned above, Disney + plans to start service in the United States in the latter half of 2019. The service start schedule in Japan is unknown at the time of article creation.