'Helm' that anyone can easily create a mail server that can manage their own mails and manage them securely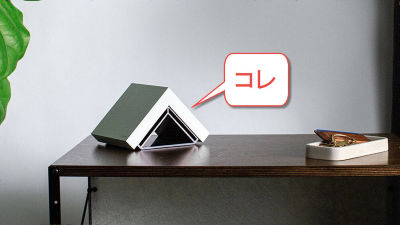 "E-mail address" is being used as information for identifying individuals in various scenes not only on the Internet, but as the usage scene increases, the damage caused by hijacking of e-mail address and so on is getting bigger I will. To reduce the risk of eavesdropping on the contents of e-mail through the cloud service to protect the account, in order to respond to the demand that "want to secure a secure mail server on your own," anyone can easily set up a mail server " Helm "Has appeared.

Helm
https://thehelm.com/

In addition to the mail service provided by Internet providers etc., cloud-based free e-mail services such as Gmail are prevalent, but from the situation that "data concerning e-mail is managed by a third party other than me" The risk of occurrence is inevitable by users themselves. In exchange for the convenience of using multifunctional Gmail for free, there is always the risk that someone will be able to see the contents of the mail, or the mail account itself will be taken over.

Some users choose a way to have a mail server on their own despite hating such risks, but knowledge and skills are required for setting up and managing the mail server, which is a situation where novice can not get out of hand. It is a mail server "Helm" that anyone can easily manage their own mails and securely manage them.



Helm is a mail server that can establish a connection with the helm gateway service fully automatically and can provide a static IP address. To explain it extraordinarily simply, "Easy to make, cloud server used for mail service". Helm, if you have ever used Gmail's Google or Yahoo mail Yahoo! You can now own and manage your own cloud that was offered by service providers such as.




The mail server itself that can be managed on its own is an old idea, but Helm's noteworthy point is its simplicity of setting. Just specify the mail domain and set the password and recovery key using the Helm application. Helm supports all of the standard protocols, Helm all automatically performs migration of mail client information and mail data from Outlook, Mozilla Thunderbird, various mail applications. For cloud email such as Gmail and Yahoo mail, you can select a custom domain and create a new email address. Since Helm sends and receives mail via SSL / TLS, even service provider Helm can not access mail information.



It also supports CalDAV, iCal, CardDAV so you can synchronize your calendar and contacts.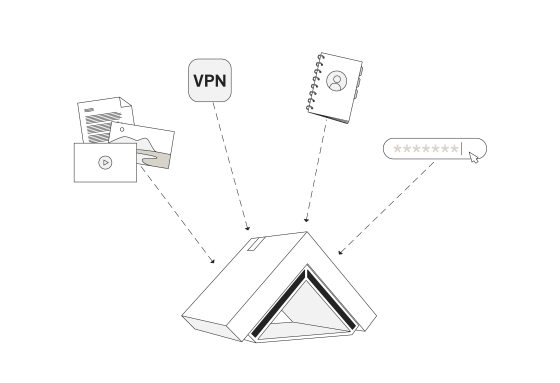 Since Helm supports AES - XTR - 256 bit and RSA - 2048 bit / AES - 256 bit and all data in the terminal is encrypted, it is difficult for unauthorized deciphering work by a third party.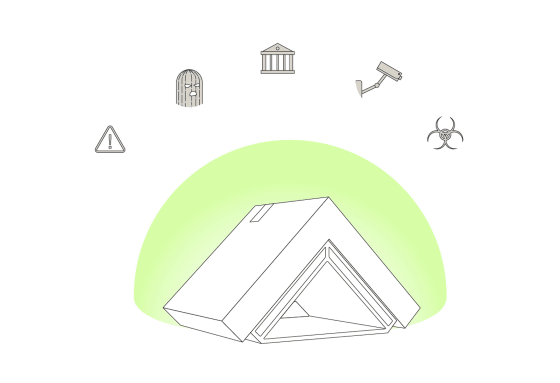 In the following article Mashable is actually trying Helm.

Helm is the personal email server you never knew you needed
https://mashable.com/article/helm-personal-email-server/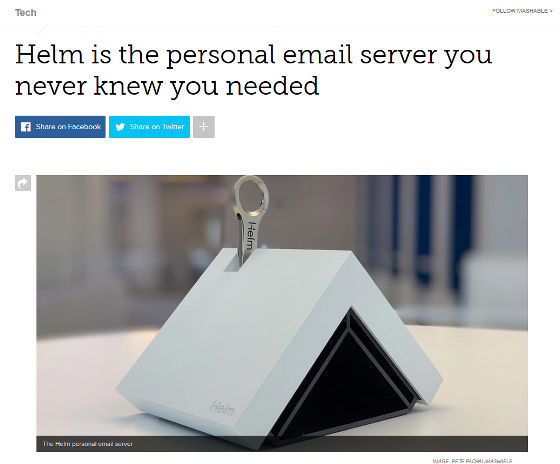 According to Mashable, the time required for registration work when there is an existing domain was about 5 minutes, so it seems easy for Helm to appeal the setting work using the smartphone application as it is easy.

In addition, since Helm stores a secret key with a dedicated physical key, if you manage even the physical key safely, you can keep the mail server secure.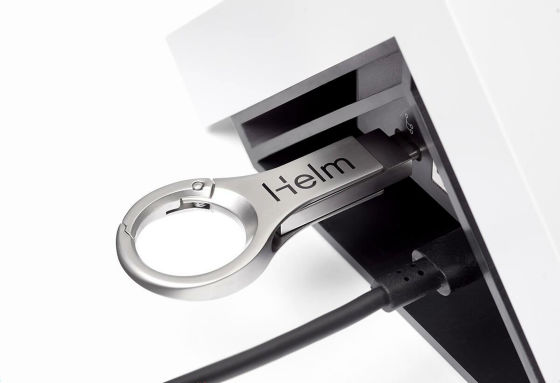 You can also save your private key on your smartphone using the Helm application to prepare for the risk of losing your physical key.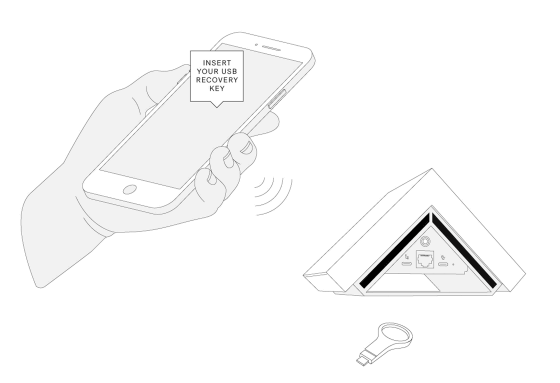 Helm has a standard 128 GB NVMe compatible SSD built in. Since the capacity available for general mail service is 15 GB, Helm that can use about 120 GB, there seems to be considerable room for data capacity if it is for personal use. In addition, since it can increase up to 5 TB of HDD, we can cope with general corporate use which handles a lot of mail. There is no description as to whether or not it supports RAID.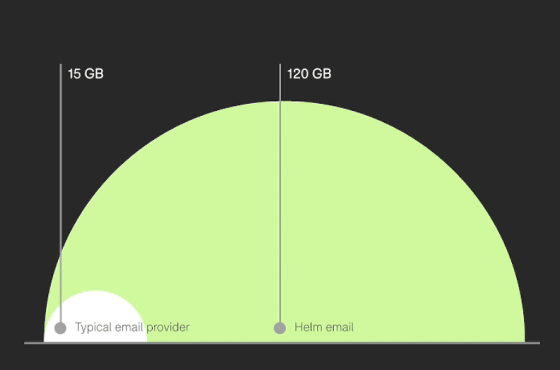 Yamagata's unique shape Helm. Wi-Fi 4 & 5 (802.11 ac / a / b / g / n) and Bluetooth 4 with ARM Cortex-A 72 quad core SoC, 2 GB ECC memory, 128 GB NVMe connection SSD, 2 USB 3.0 ports, Gigabit LAN port. Also correspond to 2. Power consumption is 10 W in ON mode and 0.4 W in standby mode. There is also a function to shut down safely in case of a power outage.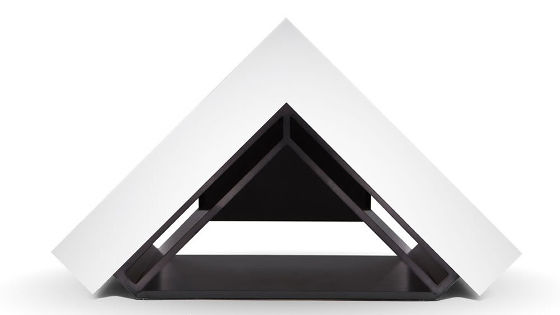 The size is 4.375 inches × 7.125 inches × 5.125 inches (about 11 cm × 18 cm × 13 cm) and it is small, so it will not take up space.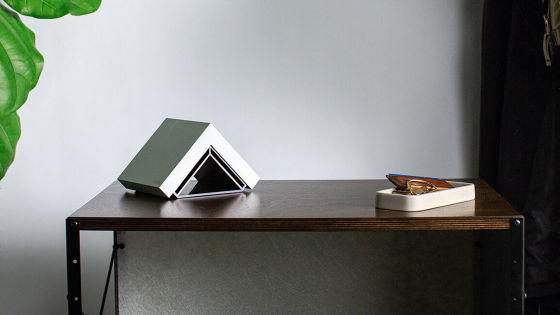 Furthermore, the cabin of Yamagata can be stacked with USB 3.0 connection, and expandability assuming hub of IoT product etc. is secured.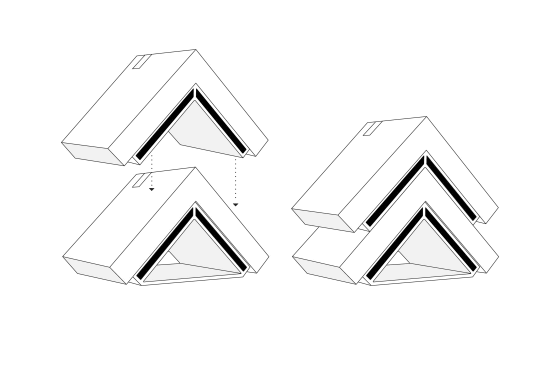 Helm has a hardware price of $ 449 (about 50,000 yen), an annual usage fee of $ 99 (about 11,000 yen, the first year is free). In the case of Helm who manages the mail service by myself, there is a risk that you lose mail data if the server is physically damaged or lost. In order to cope with this, Helm has a service to back up mail data in the cloud, and in the unlikely event, a mechanism that allows the user to recover the data is adopted. By the way, from the viewpoint of privacy protection, data that was not sent or received via SSL / TLS is not stored on Helm (service rather than server) side. In addition, Helm will regularly provide security updates and bug fixes, and annual fee is required for these support costs.

Some NASs have the same function as Helm. In the case of Synology NAS popular among individuals and small-scale corporations, 5 licenses are free by "MailPlus" function.

How to use NS in groupware with Synology DSM and use calendar · chat · memo · mail · spreadsheet etc. Conclusion - GIGAZINE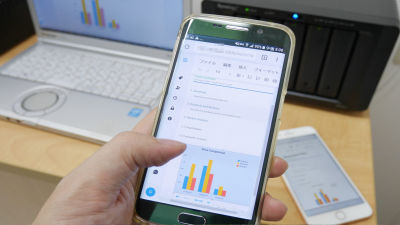 Although it is MailPlus which can be used for free, in order to add five more licenses, it is necessary to have 30,000 yen or more.

Amazon | Synology MailPlus 5 License Pack MailPlus5License | | Network storage mail order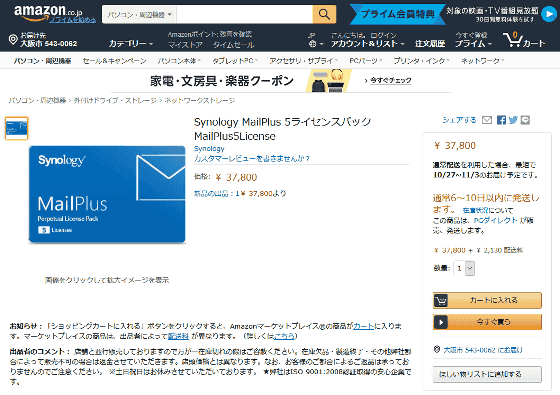 Therefore, if there are five or more mail clients that you would like to manage, it seems that Helm's usage fee can be regarded as a considerably advantageous price setting from a relative viewpoint.

The mail server "Helm" which anyone can easily set in 5 minutes will be shipped in November 2018. However, at the time of article creation, the shipping area is limited to the USA.

Shop - Helm
https://thehelm.com/pages/shop