Facebook is accused of dressing up to 900% of 'advertisement replay time'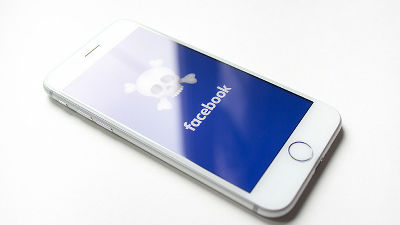 By Book Catalog

A lawsuit has been filed claiming that Facebook has 'padded' the duration of video advertisements displayed on the same platform. In addition, it is pointed out that Facebook has left neglected for more than a year, knowing its state.

Advertisers Allege Facebook Failed to Disclose Key Metric Error for More Than a Year - WSJ
https://www.wsj.com/articles/advertisers-allege-facebook-failed-to-disclose-key-metric-error-for-more-than-a-year-1539720524

Facebook inflated ad metrics up to 900 percent: lawsuit
https://www.mercurynews.com/2018/10/16/facebook-lured-advertisers-by-inflating-ad-watch-times-up-to-900-percent-lawsuit/

According to the report by Wall Street Journal, the plaintiff group made up of small advertisers caused complaints. For advertisers, it is a very important factor that advertisement that they advertise "is seen", but Facebook manipulates the actual value unfairly and provides false information to advertisers As deceived, the advertiser group filed a lawsuit against Facebook.

The plaintiffs have filed the first complaint as of 2016, and this time it is a form to modify the contents. According to the contents, Facebook grasps that there is a problem with the system that manages advertisement reproduction time as of January 2015 and found out the information for more than one year, even though it was tracking down the cause within a few months after that It is said that it did not open to the public.


By Darren Mckeeman

Facebook has said "to grasp recently" the problem as of 2016, but this does not agree with the content "I grasped in January 2015". Also, at that point, Facebook explained to several advertisers, "The number of video advertisement views was counted as much as 60 to 80%", but according to plaintiff group, Facebook actually padded It is said that it reached 150 to 900%, that is, it was 9 times at maximum . Facebook has not responded yet to request comment on this "900%".

The plaintiff group has criticized when it carries out amendment, "The internal action that Facebook has taken behind the case is recklessly indifferent to the correct index." On the other hand, a spokesperson for Facebook said: "It is wrong to point out that we were trying to hide this problem from our partners.We will explain the situation to partners when this problem occurs, and explain the problem I'm updating the help center so I can refrain from it ".

The plaintiff group is showing a desire to bring it into a class action suit to involve other advertisers. Also, the court is looking for a third party to audit Facebook's video advertisement counting system.