A man who succeeded in a diet of 50 kg or more with Dance Dance Revolution and survived the crisis of heart transplantation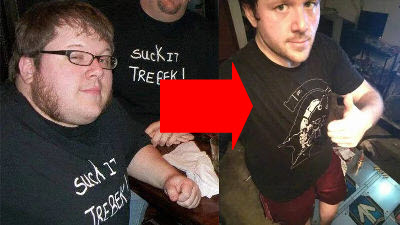 Speaking of '
Dance Dance Revolution
(DDR)', which celebrated its 20th anniversary in 2018, it was a popular title that appeared as an arcade machine in arcades in 1998 and caused a big boom as a music game to play by moving the body. Just the other day, a rumor about making a Hollywood movie was
reported
. There is a man who played such Dance Dance Revolution and succeeded in a diet of about 60 kg and saved his life.
Dance Dance Revolution Helps Man Lose 125 Pounds
https://kotaku.com/dance-dance-revolution-helps-man-lose-125-pounds-1829484016
The man who was saved by Dance Dance Revolution is a man called 'Xopher' in the dance game community.
Growing up in Arkansas, USA, Xopher has been addicted to Dance Dance Revolution since the arcade version of 'DDR 3rd MIX' appeared at a local arcade in 2000. In an interview with Kotaku, an overseas game media, Xopher said, 'The nearest DDR machine is about 30 minutes from home, and I couldn't get there without my friends. Only one friend has a car. That's why I was gathering at that place and going on an expedition. '
[DDR] ANOTHER MIRROR BUTTERFLY DOUBLE --YouTube
After that, when the popularity of Dance Dance Revolution began to fade, Mr. Xopher also grew up, and he left the town and went on to college. It seems that Xopher continued to play Dance Dance Revolution in the local movie theater for about 6 years after going to college, but during that time Xopher gradually gained weight, and by 2012 Xopher's weight was It is said that it will increase to a maximum of 325 pounds (about 147 kg). At this time, the doctor said, 'You need to lose weight. If you don't lose weight, you will need a heart transplant by the age of 50.' Xopher's diet will start from here. ..
Mr. Xopher at the time of 2002. From here, you will get fat and weigh up to 147 kg.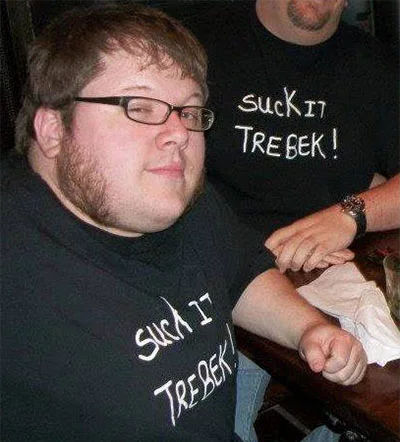 At first, he started going to the gym normally, and the effect was immediate, and he succeeded in losing about 30 pounds (about 14 kg). However, he soon rebounded to a weight of over 300 pounds (about 140 kg). Two years after that, Mr. Xopher seems to have been unable to succeed in dieting, but two major events occur. One is that Mr. Xopher 'purchased a house'. The second is that 'I discovered that a cheap dance dance revolution housing for arcades is on sale on eBay.' By purchasing a house, I was able to secure a space to put a big thing like an arcade machine at home, and at that time I found that an inexpensive nostalgic Dance Dance Revolution housing was on sale.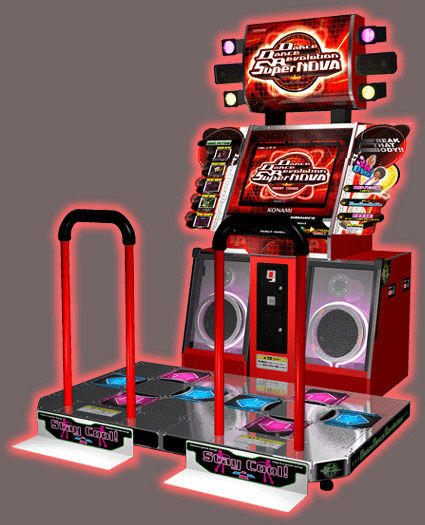 Xopher buys the Dance Dance Revolution enclosure he found on eBay without any hesitation. I heard that I bought the case of 'Dance Dance Revolution Super NOVA' that I played in college, but it seems that a part of it was broken and I had to repair it myself. "I learned a lot about repairing arcade machines," says Xopher. However, it seems that the repair period was only about two weeks, and it is revealed that the game can be played relatively soon.

Mr. Xopher started playing from the standard difficulty 'BASIC', and at the beginning he was physically able to play only about 3 times a day. However, he noticed that by continuing to play, his dance dance revolution skills improved, and at the same time he was getting more stamina. Xopher says that he has improved his eating habits at the same time as Dance Dance Revolution, and within six months of playing the game, he has improved his skills enough to clear intermediate level difficulty with a full combo.

Xopher, who continued this 'life with Dance Dance Revolution' from 2014 to 2016, succeeded in losing about 50 pounds (about 23 kg). In addition, between 2016 and 2018, Xopher's weight was reduced to less than 199.8 pounds (about 91 kg), and he succeeded in dieting about 56 kg. Blood pressure decreased from 140/80 mmHg to 112/65 mmHg, and resting heart rate decreased from 70 bpm to 45-50 bpm. Dance Dance Revolution is a dieting effect, and Xopher is delighted that 'my goal has been achieved!'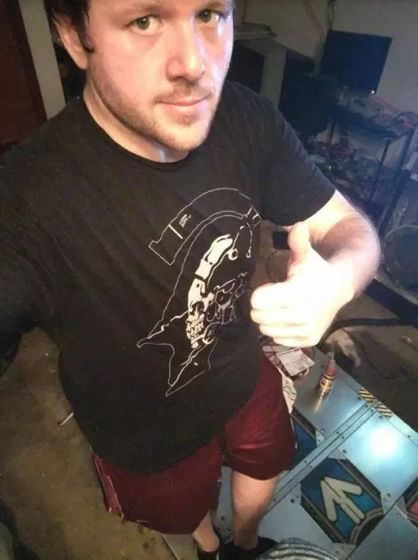 Xopher owns multiple Dance Dance Revolution enclosures, including the first 'Dance Dance Revolution SuperNOVA' he bought and the first 'DDR 3rd MIX' he played. In addition to that, he said that he is also working on the housing of other music games such as Pump It Up and StepManiaX .

View this post on Instagram


Even so, he hasn't lost much weight for the past 12 months, so he started doing weightlifting and other muscle training to gain muscle mass and burn more fat. In addition, Mr. Xopher says that he wants the stretched skin that came out by succeeding in dieting to be tightened by muscle training.

For those who have never played Dance Dance Revolution, or who have been playing it 10 years ago, Xopher said, 'Dance Dance Revolution is growing again. DDR Storm , Raj of the Garage 5 , the big. There are a number of communities where many people like deal come together. '

In 2016, the latest domestic arcade version 'Dance Dance Revolution A' was released, and Dance Dance Revolution A was also introduced in Dave & Buster , an American restaurant and sports bar. In addition, the online scoring system, which was a function unique to Japan, was introduced to the US chassis, and more people began to compete for scores, which attracted attention.

[DDR A] Grand Finals --iamchris4life vs fungah --8/5/2017 @ Irvine D & B --YouTube