Amazon opens real store 'Amazon 4-star' handling only high-rated items of stars 4 or more in review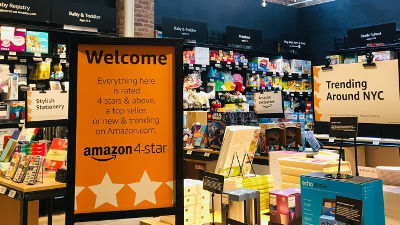 It is clear that Amazon, a mail order site, has about 40 million users per month even at Amazon.co.jp in Japan. What you are worried about when using an online shopping site is "other people's opinion", Amazon has a feature "Amazon customer review" that casually checks other people's opinions is implemented and is used as a reference when using There should be many people. A real store " Amazon 4-star " that collects only items that are particularly highly valued in such Amazon customer reviews opens soon.

Introducing Amazon 4-star
https://blog.aboutamazon.com/shopping/amazon-4-star

From September 27, 2018, Amazon of online mail order site will open "Amazon 4-star" of real shop for a limited time only. The conditions of the items handled in this store are "one that received ratings of four or more stars" or "one that ranked in top sellers" or "one that became a new product or trend" on Amazon.com. The store opens in Soho, New York, USA.

Inside the store is categorized by type like "Home & Kitchen", "Devices & Electronics", etc. In addition to shelf, "Most-Wished-For" (item put in the most wish list) It seems that categorization is also performed unique to Amazon.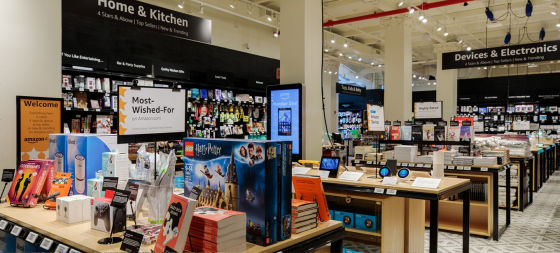 There is also a corner called "smart home appliances that work with Alexa".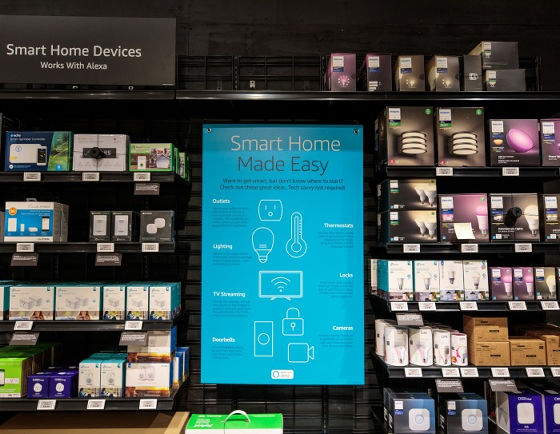 Also shelves that gather new products and trend items. Since it is shown which type of goods are firmly classified for each shelf, if you say "review only wants to see items with stars 4 or higher", it is okay if you go through a shelf not applicable.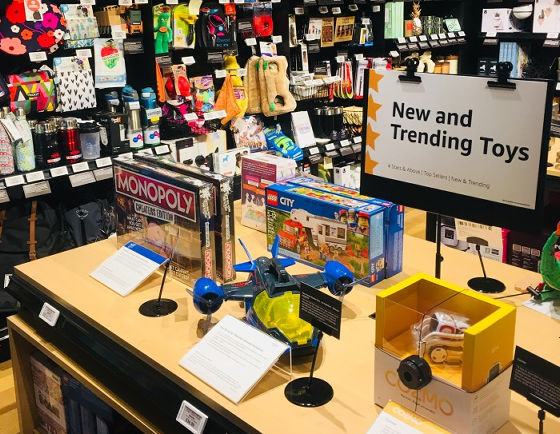 Especially excellent comment among Amazon customer reviews seems to be exhibited together on Amazon 4-star product shelf.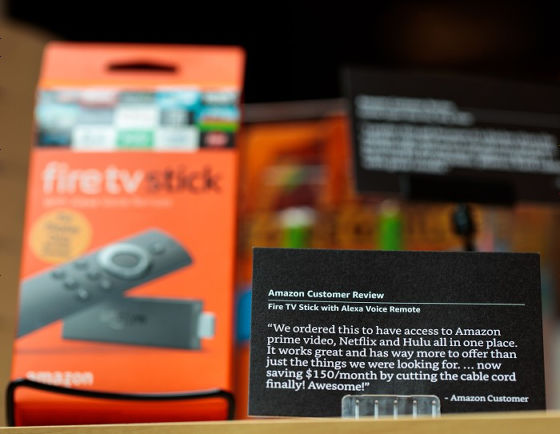 The item tag contains the average rating and the number of ratings of Amazon customer reviews along with the price. And, as a matter of course, Prime members can purchase products at discounted prices.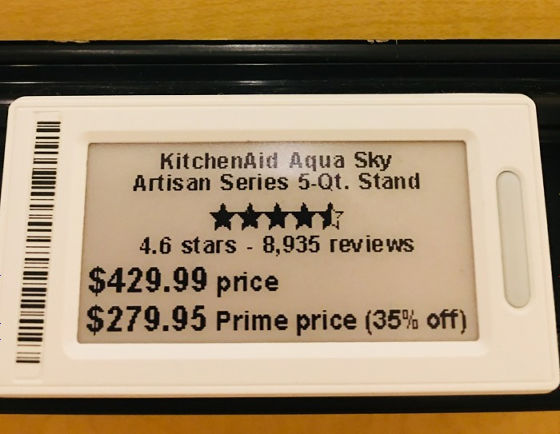 A movie that shows the inside of Amazon 4-star's shop is also released.

Amazon 4-star opens tomorrow in the SoHo neighborhood of # NYC - check out a sneak peek of the store here: https://t.co/tA2G8zI5OK pic.twitter.com/UYD0UeEkA5

- Amazon News (@ amazonnews) September 26, 2018

In addition, the average review of all items that are in line with Amazon 4-star is 4.4 stars, which means that we have earned a rating of 5 from over 1.8 million users.