Apple broadcasts iPhone announcement for the first time on Twitter live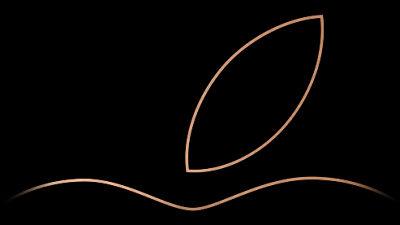 In Japan time from September 13, 2018 at 2 o'clock, we will hold an event that Apple will announce the new iPhone etc from 2 o'clock. Up to now Apple has delivered live streaming of product announcement events, but it seems that for the first time in September 2018 events can be checked from Twitter as well.

Apple will live stream its iPhone event on Twitter for the first time - The Verge
https://www.theverge.com/2018/9/11/17846112/apple-event-iphone-twitter-live-stream-announcement-2018

Until now, Apple was not able to watch live view of the product announcement event unless it is a combination of its product and Safari, or a combination of Windows 10 PC and Edge. However, in WWDC in 2018, people using Chrome and Firefox were also able to watch streaming delivery.

Meanwhile, Apple seems to have decided to broadcast the new product announcement event on Twitter as well, and on the official Twitter account "From 10 o'clock on September 12 (2 o'clock on September 13 th in Japan time) Apple Please watch the event on live on Twitter. If you tap a nude, we will send an update on the day of the event. " In addition, the following embedding is actually not a tweet, it seems to be a paid advertisement on Twitter. Therefore, even if you go to Apple's Twitter account page you can not check the following information.

Join us September 12 at 10 am PDT to watch the #AppleEvent live on Twitter. Tap ❤ ️ below and we'll send you updates on event day. Pic.twitter.com/i9mGHTKhvu

- Apple (@ Apple) September 10, 2018

Apple reasoned to restrict live delivery of product launches was thought to be used by as many users as Safari, our product, but from various platforms like Chrome, Firefox and even Twitter Events can now be checked, and it turns out that Apple has released the limit little by little.

Please note that GIGAZINE will also update the state of Apple's new product announcement event live, so if you follow the Twitter and Facebook account, you can check the latest information on that day and it will be OK.