Volvo Announces New Concept '360 c' of Fully Automatic Driving Car 'Running Bedroom'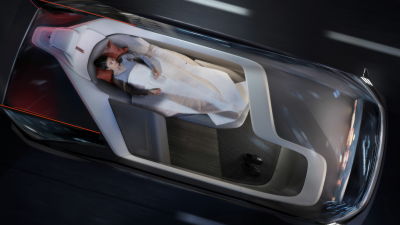 Volvo · Cars announced a new concept car " 360 c ". By fully automating this vehicle and "realizing a comfortable interior like a bedroom", changing non-productive travel time to useful things and changing the basic parts of people's lives It is said that it is aiming at.

Volvo Cars' new 360 c autonomous concept: reimagining the work-life balance and the future of cities - Volvo Car USA Newsroom
https://www.media.volvocars.com/us/en-us/media/pressreleases/237020/volvo-cars-new-360c-autonomous-concept-reimagining-the-work-life-balance-and-the- future-of-cities

Volvo's 360c concept car is a fully autonomous bedroom on wheels - The Verge
https://www.theverge.com/2018/9/5/17822398/volvos-360c-concept-autonomous-car-electric-future

The new concept car proposed by Volvo "360c" is a fully automatic driving car combining elements such as office, living room, entertainment space, bedroom while being a car. According to Volvo, the 360 ​​c removes the human driver by realizing fully automatic operation, and is "seeking to regain design freedom and time" in the automobile, with the development of automatic driving technology It is possible to see a glimpse of how it changes.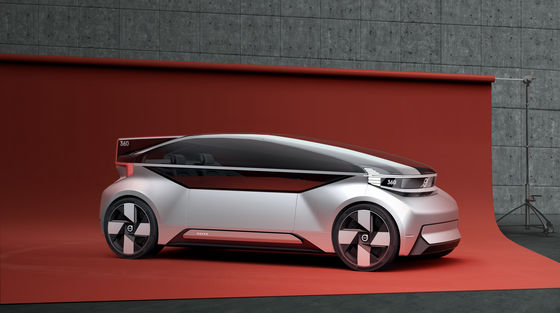 It looks like a normal car.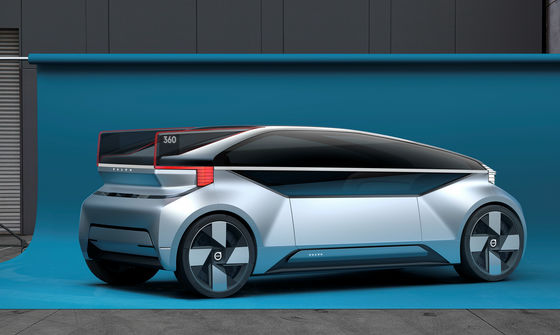 Rear view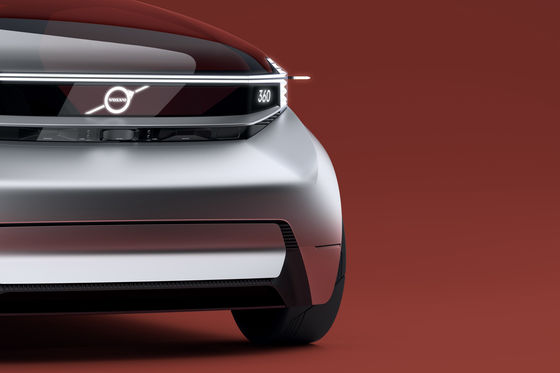 The character "360"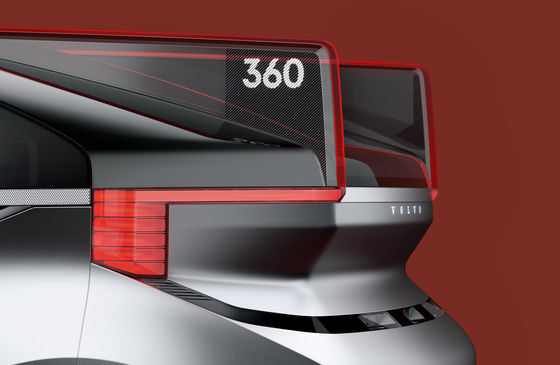 Side view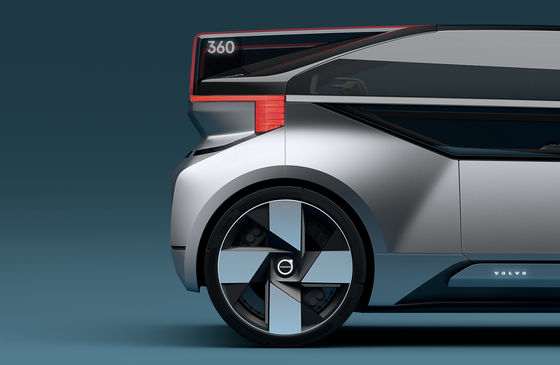 As an example, Volvo is said to be "airline company and aircraft manufacturer" competing in the 360 ​​c business model. The 360c which can be comfortably moved by just riding seems to believe that short-distance airlines and others will compete, so it is advantageous in terms of price, and waiting at the airport caused by security, standby queue, etc. If it is 360 c, I can appreciate that I can spend sleeping and working while doing work.

For example, take the 360 ​​c we picked up at home and start moving to the destination as it is.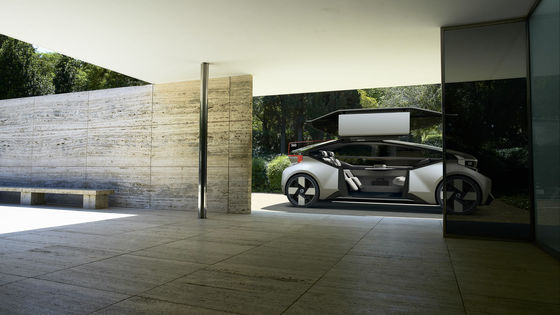 In the car you spend your leisure like a living room ......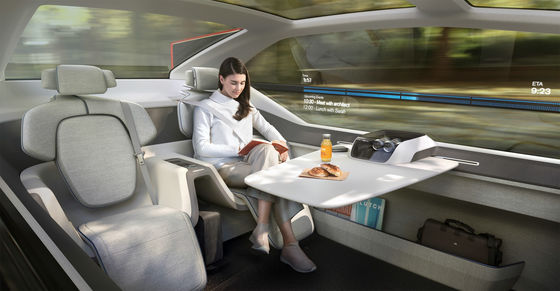 It is a business negotiation space for business ......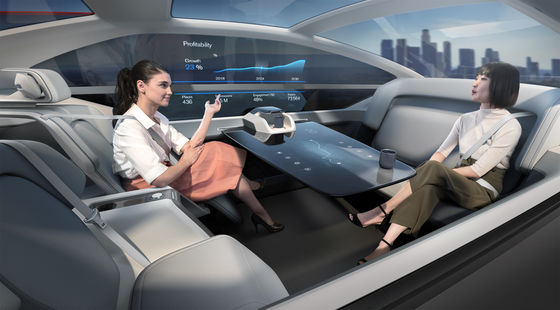 It can be used for various purposes, such as to use for enjoying time with friends.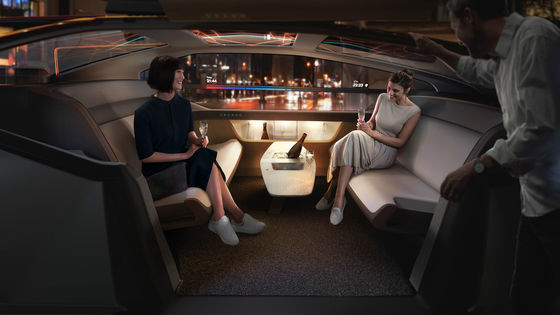 Since fully drivers do not need a driver, the space inside the car is secured widely, there is enough space to lie. Departing from the house at night and sleeping in Suzuya in the car of 360 c is a dreamlike vehicle arriving at the destination in the morning.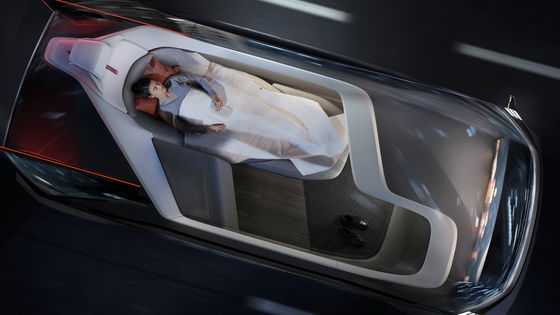 Storage space is also well equipped.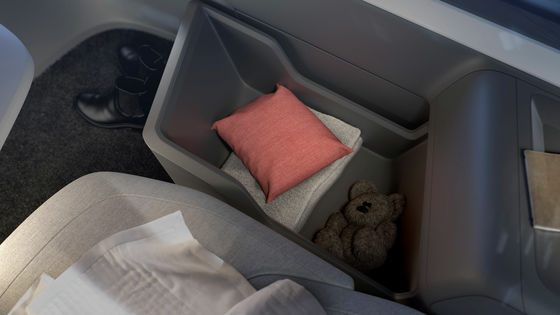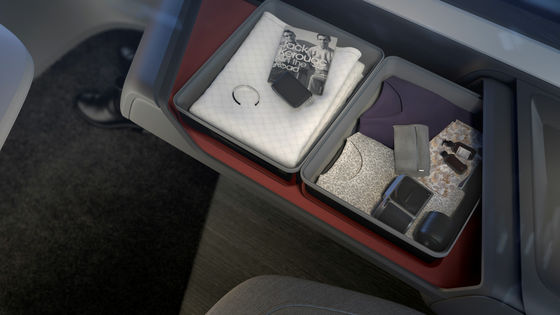 If it corresponds to speech recognition assistant, the interior of the car will be converted to just your own paradise.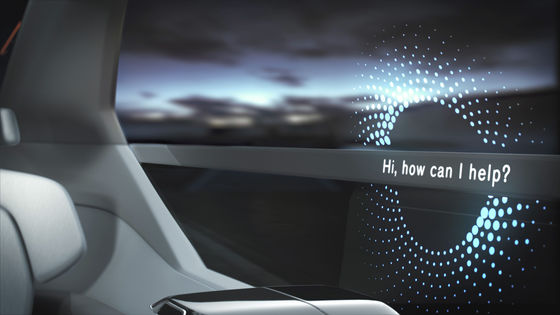 If the electric car achieves fully automatic operation, the impact on environmental pollution will be small and traffic congestion will be reduced. Also, it is clear that increasing the number of electric vehicles that do not emit exhaust gas will have a positive effect on the health of people living in urban areas where many cars run. In addition, if complete automatic operation is realized, it is easier to move in the first place, there is no longer a need to set up a house in an urban area, it is possible to suppress the soaring real estate value or reduce the idea of ​​ownership of the house in the first place There is also sex, Volvo. Mr. Maren Levensstam, Senior Vice President, Corporate Strategy, Volvo, said, "360c is a moving office, where people live in places far from crowded urban areas and use time in a more comfortable and effective way We made it possible to do. "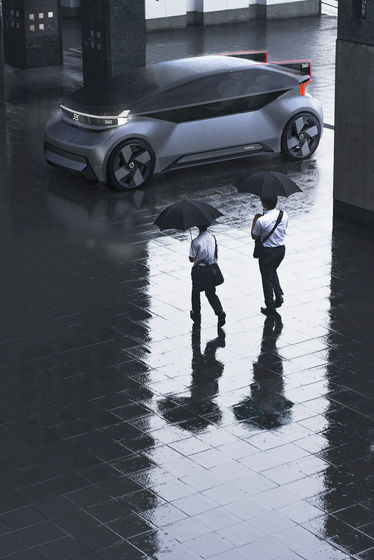 In addition, Volvo has released the movie collectively as the concept of 360 c, and you can watch the "running bedroom" full of movies in the movie.

Presenting Our Vision Of The Future: The 360c - YouTube