Microsoft notifies developers of the suspension of Windows 8 'Microsoft Store' support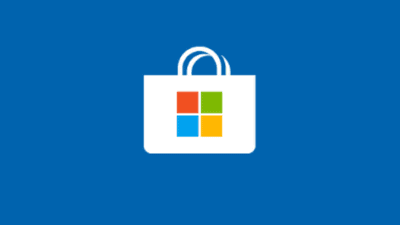 We announced to Microsoft developers that Microsoft's policy to terminate support for providing applications for Windows 8 / 8.1 on the Microsoft Store (Microsoft Store) in the application store.

Important dates regarding apps with Windows Phone 8.x and earlier and Windows 8 / 8.1 packages submitted to Microsoft Store - Windows Developer BlogWindows Developer Blog
https://blogs.windows.com/buildingapps/2018/08/20/important-dates-regarding-apps-with-windows-phone-8-x-and-earlier-and-windows-8-8-1- packages - submitted - to - microsoft - store /

The Microsoft Store related to this announcement is not an actual store, but an application store on the Internet whose name was changed from "Windows Store" in October 2017.

As a specific schedule, on October 31, 2018, application acceptance for the OS of Widows 8.x or earlier was stopped, and from then on, developers will not be able to register new applications in the Microsoft Store. Because the application suspension procedure is "Windows 8.x or earlier", it is also applicable to Windows 7 etc, effectively only applications for Windows 10 are allowed to newly register to the store. However, for registered applications, it is possible to distribute update programs such as version upgrade.


Next, on July 1, 2019, we will stop distributing applications for Windows 8.x and earlier OS on the Microsoft Store. Since then, developers are able to distribute registered application updates, but these updates will be available only on Windows 10 terminals. As a matter of fact, it will only be available for support on the Microsoft Store as an application for Windows 10.

Ultimately, on 1 July 2023, all updates to Windows 8 / 8.1 applications will stop at Microsoft Store. From that point on, only Windows 10 will be the only OS that can receive support at the Microsoft Store.

Microsoft notes attention to application developers and encourages porting existing applications to UWP (Universal Windows Platform), and has published the following support page.

Get started with the Universal Windows Platform (UWP) - UWP app developer | Microsoft Docs
https://docs.microsoft.com/en-us/windows/uwp/get-started/