I aimed for Fiji's capital 'Suva' which was abandoned by travelers on a cheap local bus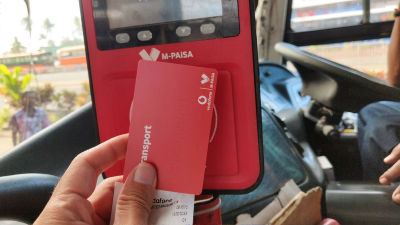 After finishing coverage of Tuvalu, an isolated island of sunken sea, I decided to return to Fiji's Naoussoli International Airport again. The neighboring town of Nausori where there is an airport is Suva, the capital of Fiji. The center of Fiji as a resort is Nadi with Nadi International Airport, and there are few Japanese who visit Suva. As it is a great opportunity, I decided to stop over at Suva and see the "another face" of Fiji.

Wait for takeoff at Tuvalu's Funafuti International Airport.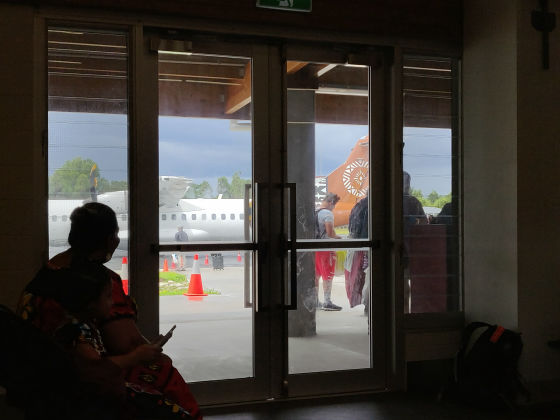 It is time and boarding on a Fiji Link propeller aircraft.



After the sinking Tuvalu, again to Fiji.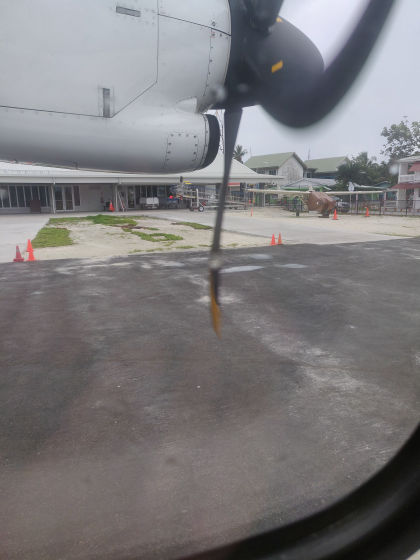 It is a distance of less than 30 minutes between Tuvalu and Fiji.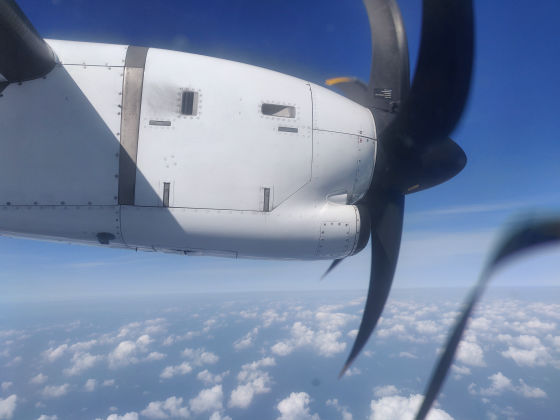 The development on the southeast side of Viti Levu island with the capital city of Fiji is hardly developed.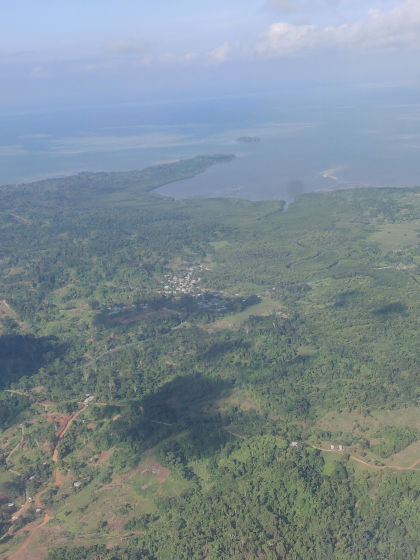 Safely arrived at Nausori airport, due to stopover Fiji - Narita tickets have not issued. Therefore, from checking in immigration, immediately go to another room. Since most travelers change from Nausori Airport to Nadi International Airport, it will not be a problem with tickets, but basically return ticket tickets are required to get off at Naousori Airport, and the return ticket e ticket also goes to smartphone The screen is impossible and it must not be printed out on paper.

Asking questions such as "What are you going to do with Suva?" "What is my money?" Including questions, 1 hour and 30 minutes are throttled down, and the screen of the e-ticket (PDF file) finally displayed on the PC is taken with a smartphone By having them do printouts, they were released. If you are considering a stopover in Suva before returning to Japan, you should always print out eTickets on paper medium.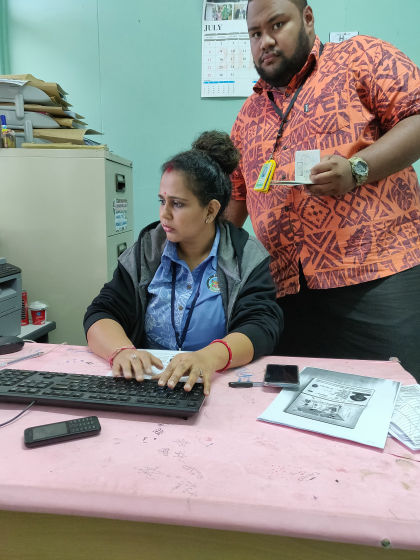 Exit from another room and check the contents of baggage deposited. All items were taken out of the bag and carefully checked. The inspector told me, "why did you stop by Suva?" It seems that ordinary travelers rarely stop by Suva, which is not nice security.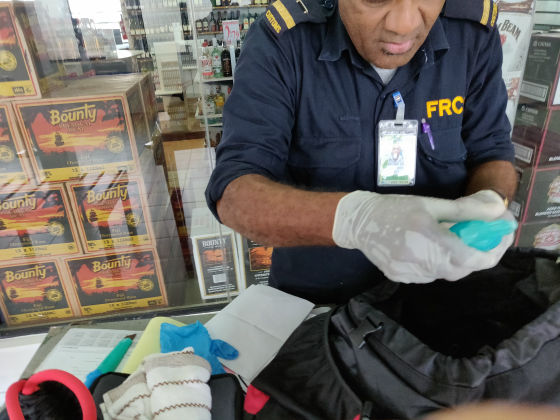 From Nausori airport to the capital city Suva, we usually use a taxi in front of the airport. By the way taxi is full of Japanese "going down". There is also a taxi that runs in the Tokyo radio color, and this is not the same as Japan. The taxi fare from Nausori Airport to Suva is about 30 Fiji dollars (about 1500 yen). I decided to take a bus this time because I can eat lots of dinner if I have 30 Fiji dollars. If the bus is roughly 1.3 Fiji dollar (about 70 yen) and cheap.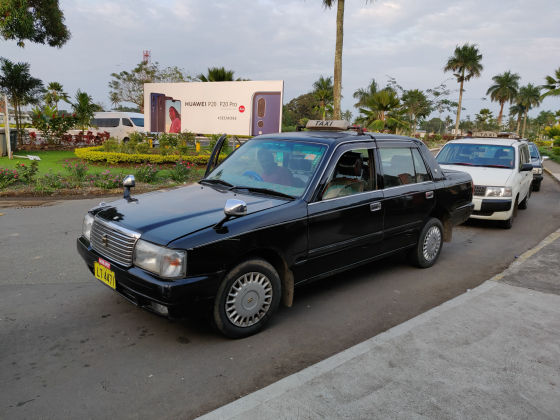 Local buses in Fiji (except Bichi minibus), since 2017 IC card dedicated to buses was introduced, so you can not ride in cash. This IC card is sold at the Vodafone shop, but the Vodafone counter at the airport has been closed due to the horrible troubles at immigration control. I heard that staff members do not sell IC cards at Nausori airport in the first place. In order to buy an IC card, I decided to leave the airport and aim for the Vodafone shop near the bus terminal of Naosori.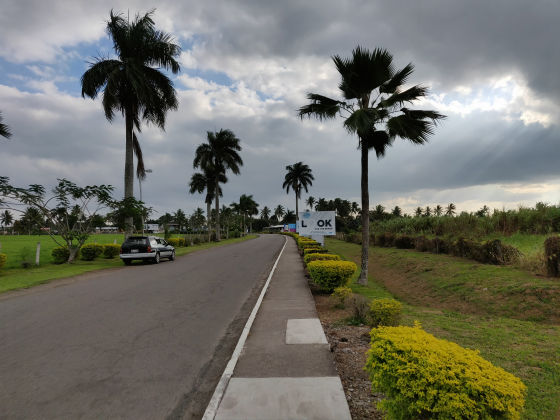 I found a bus stop. Of course I do not have an IC card so I can not get on the bus.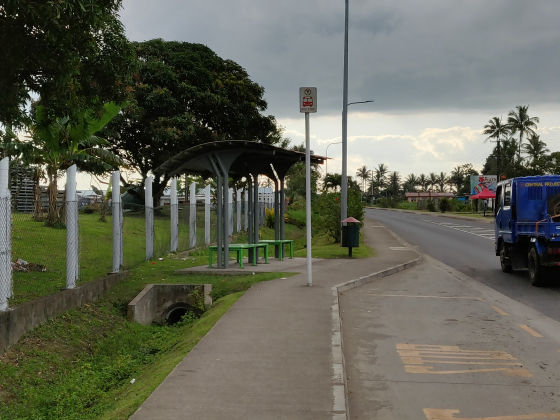 If you wait, you will meet with a taxi from a taxi. From the bus stop in front of the airport to the bus terminal was 70 Fiji cent (about 35 yen).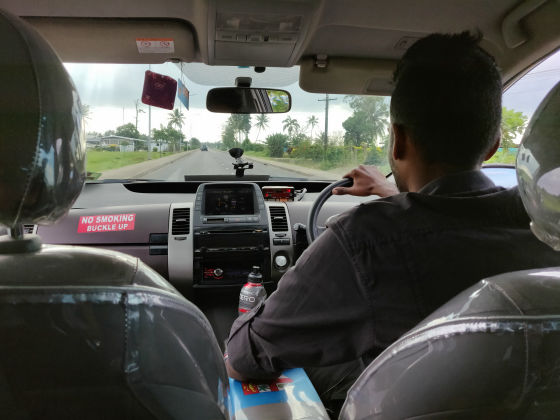 Arrived at the Vodafone shop a 1 - minute walk from the bus terminal. In addition, it is a small shop that is not on Google Maps. The time at this time is 16:30, and the closing time is 17 o'clock.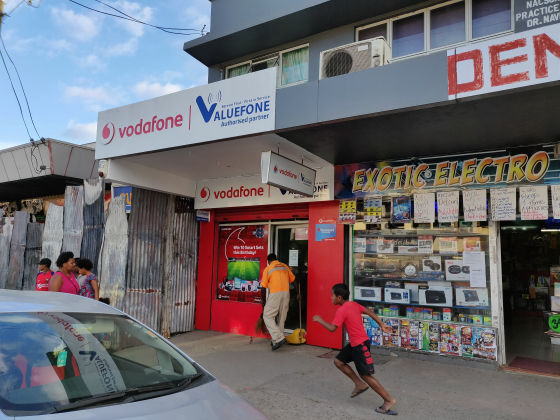 Smart phones and Wi - Fi routers were on sale inside the store.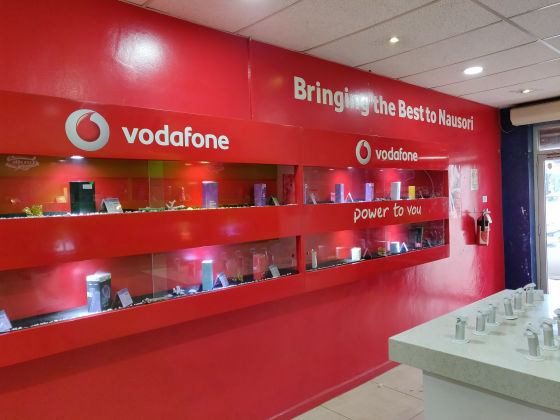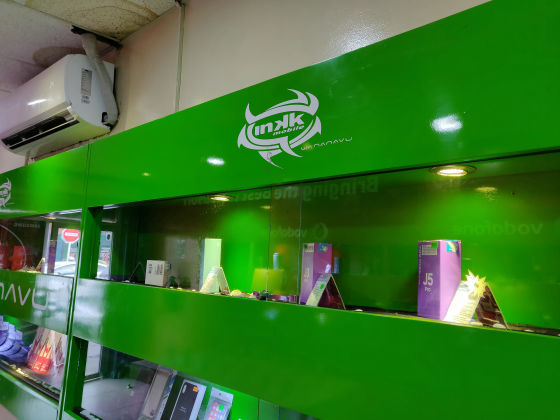 A long line of counters.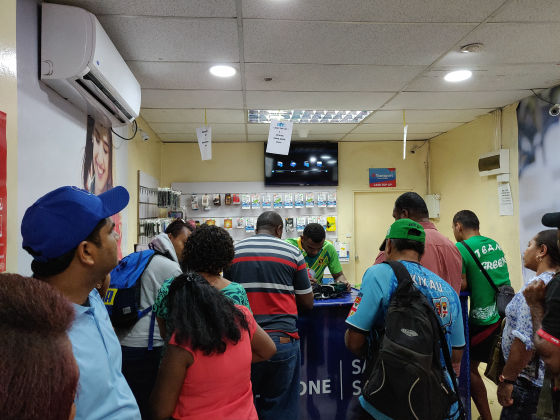 There were three kinds of counters, but there are no differences according to the service contents. Therefore, people buying IC cards on the bus and those receiving smartphone malfunctions line up in the same row, and if it is not lucky it will be kept waiting for tens of minutes to buy an IC card ......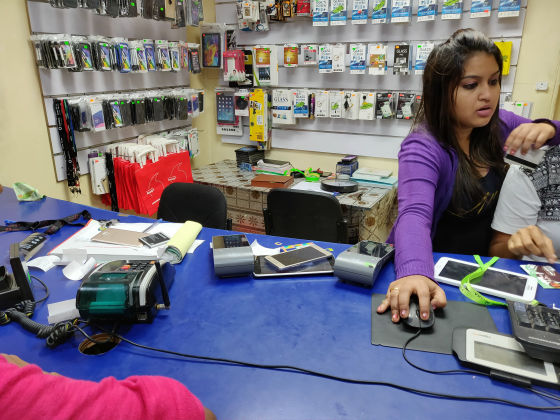 Luckily I got an IC card by 17 o'clock. Passport and Fiji domestic phone number were necessary for IC card when registering. While specifying the charge amount at the time of registering this IC card, it is necessary to pay attention because it can not be recharged with exhaustion.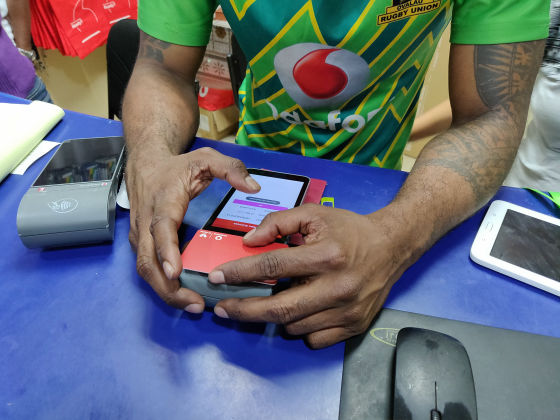 I managed to get an IC card. I charged 10 Fiji dollars (about 500 yen).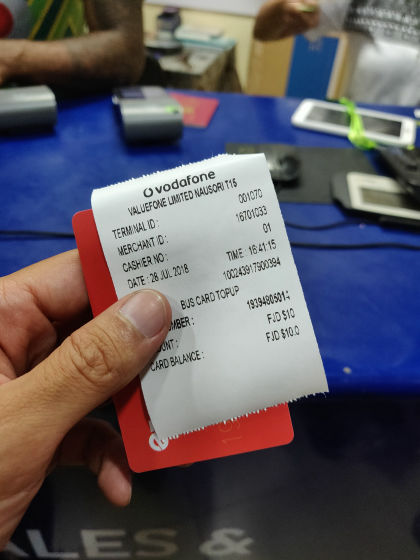 This is an IC card of the bus. By the way, Nandi International Airport is the background. Travelers using the bus should get an IC card at Nadi International Airport when entering Fiji . Trying to get it later from the airport such as Naoussoli Airport can be a struggle to struggle ....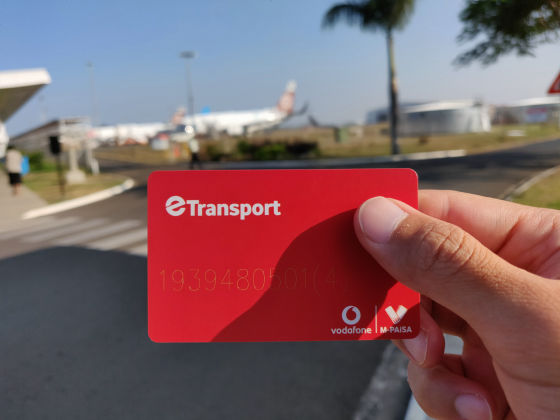 The vicinity of the bus terminal of the city where there is an airport was full of activity more than imagined.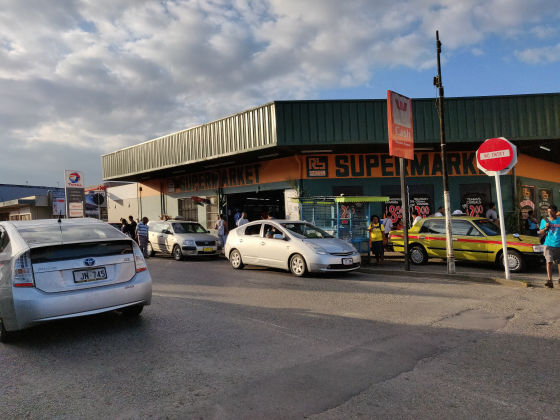 I want to arrive at Suva, which is not nice for security, by the sunset, so I went back to the bus terminal while being trimmed at the market of Naausori.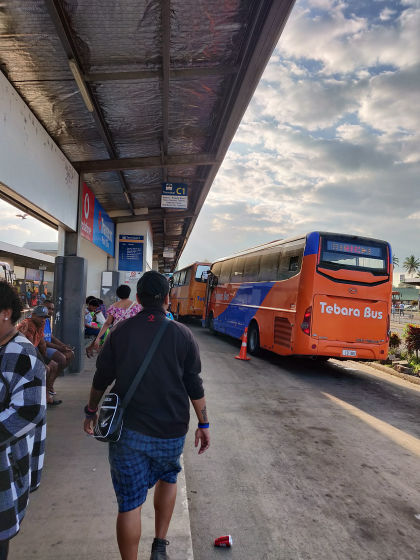 Information on "NAUSORI - SUVA (Nausori - Suva)" is a landmark. From this terminal you can also head to Nadi International Airport by land using a bus.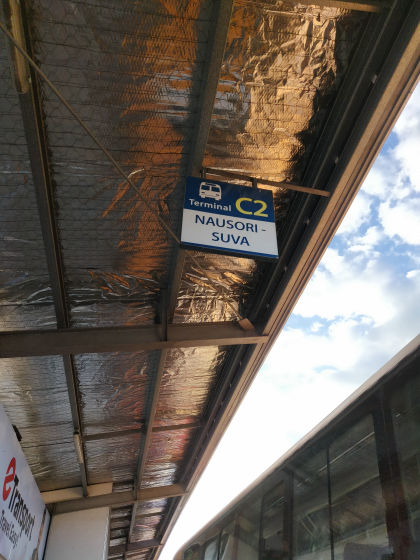 Such a bus.



The way to Suva is quite crowded.



If you tell the driver "To Suva" when you get on the car, you can enter the price. After that, if you touch an IC card on a dedicated device, payment is completed. The charge was 1.3 Fiji dollar (about 70 yen).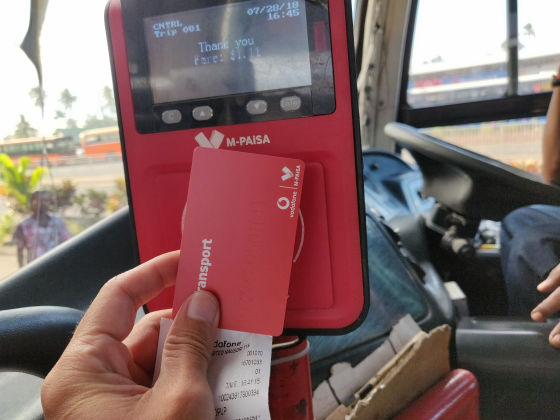 Cross the River River and go from Nausori to Suva.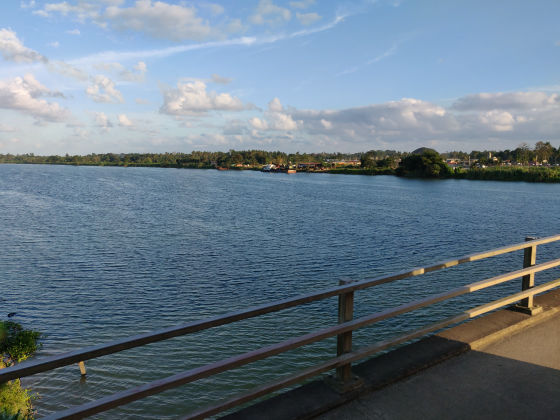 The bus is three passengers across the aisle.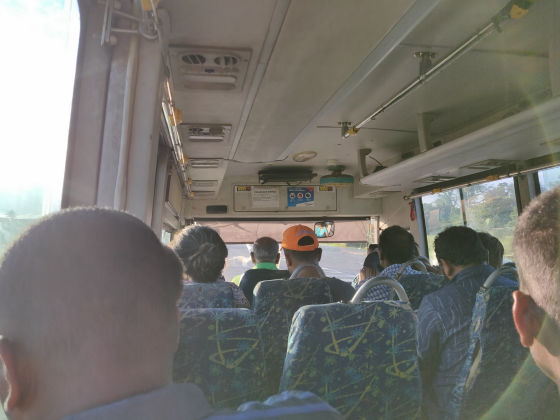 When getting off, you should pull the rope above the window, ring the bell and signal the driver.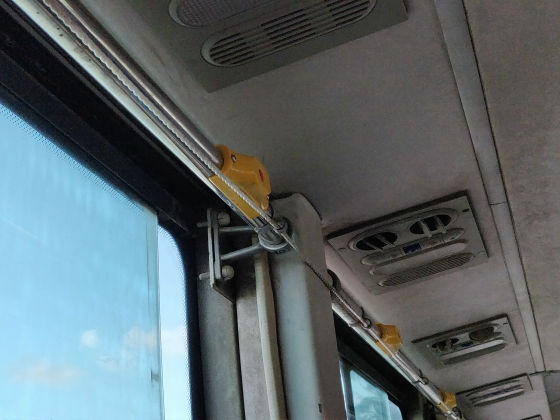 There are two kinds of roads to Naousori Suva, "Queen's Road" running through the town and "Kings Road" running in the mountains. At the end of July 2018 the bus was running Queens Road was under construction and traffic jam occurred.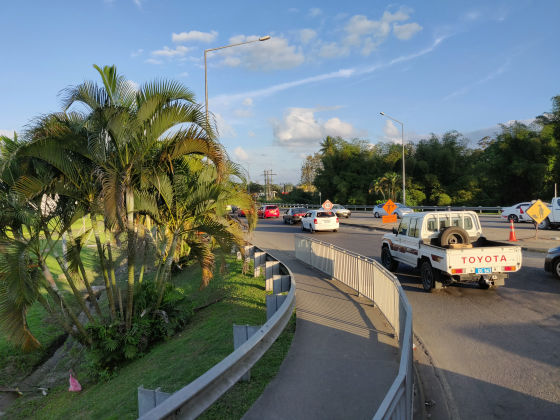 There seems to be a large shopping mall etc. in the city area of ​​Suva.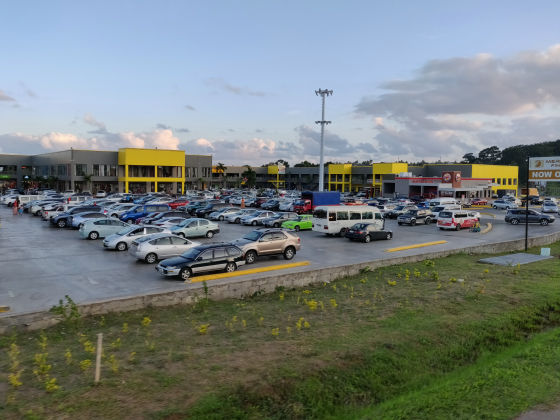 There was traffic jam and arrived at Suva's bus terminal in about 1 hour and 30 minutes.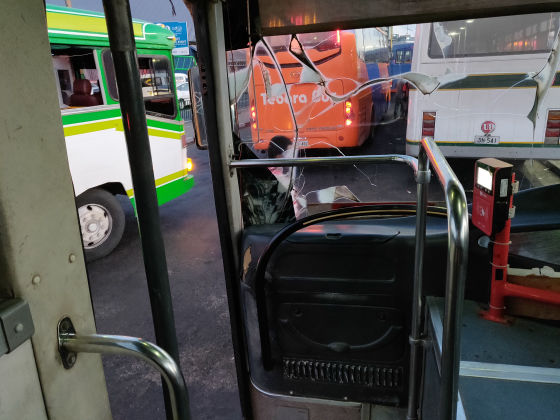 It is almost time for the sun to fall.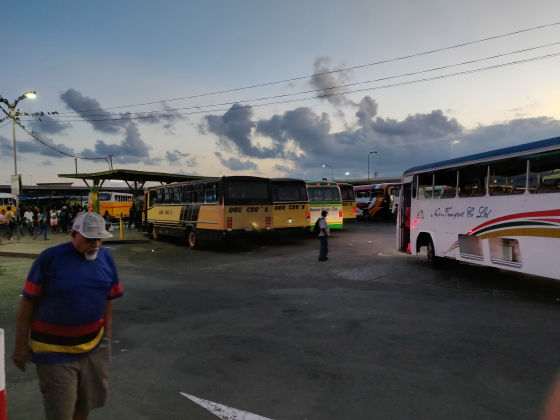 Walking along the main street ......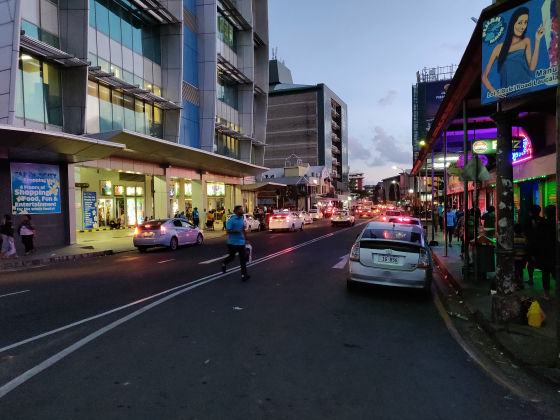 After breaking the market ... ....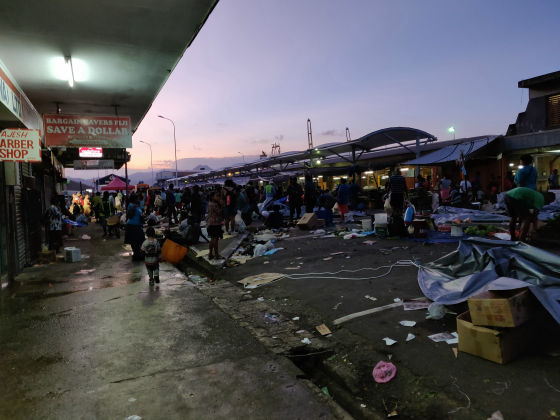 Harbor. Suva is one of the most famous port city in Fiji and it seems that vessels of countries around the world such as Japanese oceanic fishery vessels will be anchored.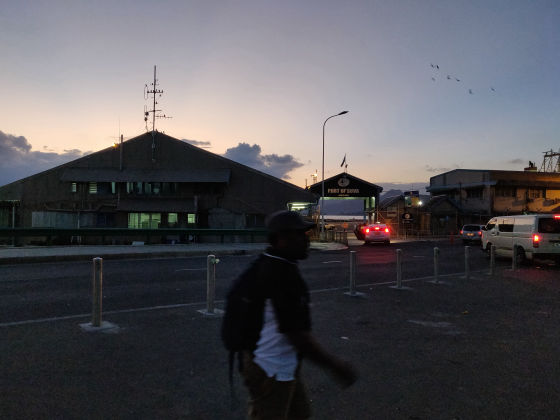 Walking along the coastline ......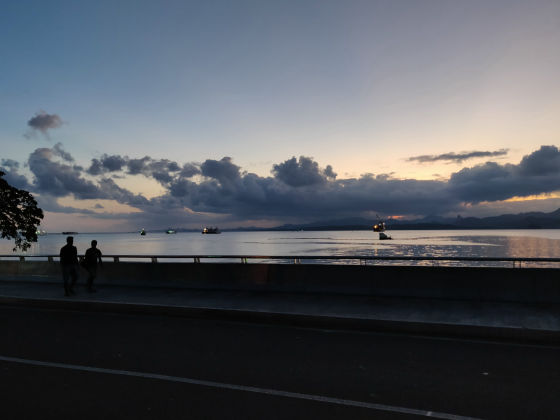 A sinking ship that looks far away. The Suva harbor at night was quiet.