StarVR announces the ultra-high-spec new VR headset 'StarVR One' reproducing almost the same view as human beings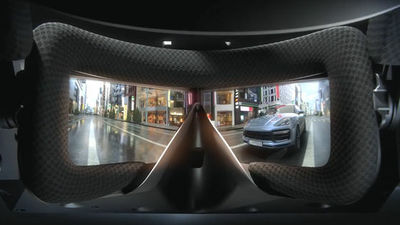 StarVR , Taiwan's VR development venture founded by PC-related company Acer and game development company Starbreeze , is a computer graphics exhibition " SIGGRAPH " held in Vancouver, Canada on August 14, 2018, We released the high-spec new VR headset " StarVR One ".

StarVR One is the most powerful VR headset yet, and you can not have one | TechRadar
https://www.techradar.com/news/starvr-one-is-the-most-powerful-vr-headset-yet-and-you-cant-have-one

StarVR One Headset Revealed with SteamVR Tracking 2.0, Eye-tracking, Upgraded Specs
https://www.roadtovr.com/starvr-one-headset-revealed-with-steamvr-tracking-2-0-eye-tracking-upgraded-specs/

StarVR One: 90 FPS, SteamVR Tracking 2.0 With 'Nearly' Human FoV
https://uploadvr.com/starvr-one-90-fps-steamvr/

Short movies introducing StarVR One can be viewed on YouTube.

StarVR One


StarVR One is a rugged atmosphere design.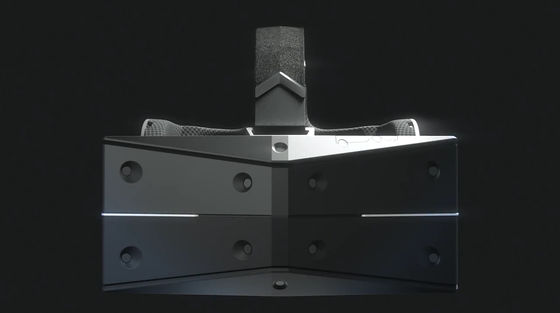 It is characterized by a straight and angular contour.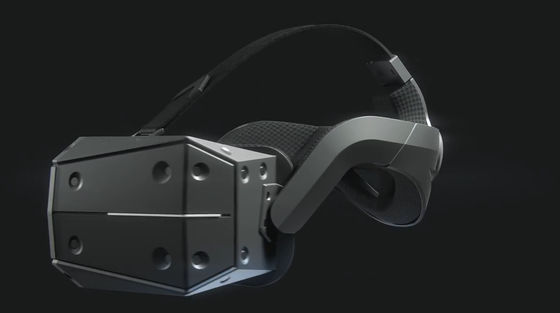 On the inside of the headgear, mesh cushioning material is stretched ... ...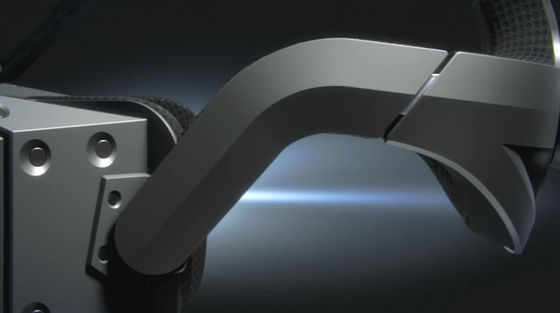 In the rear part of the head, the StarVR logo is included.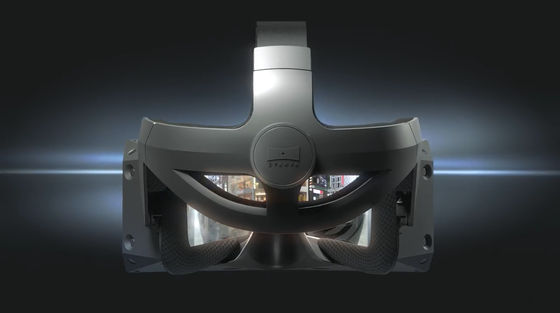 Vivid landscape was displayed on the full screen display.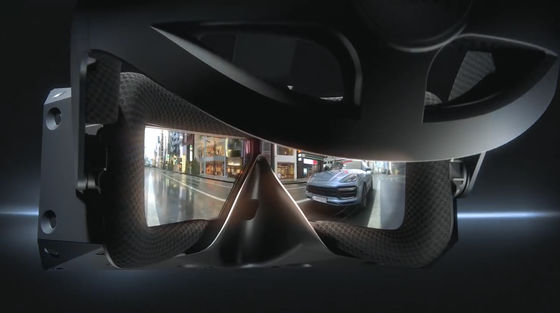 The scene where the car came from the left is reflected on the viewpoint standing vertically just toward the roadway.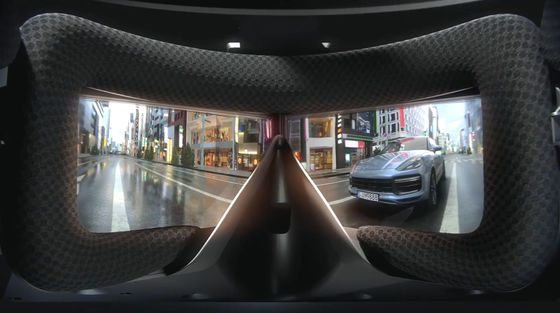 The StarVR One covers a very wide field of view of 210 degrees in the horizontal direction and 130 degrees in the vertical direction, and it says, "It has reproduced the viewing angle of almost 100% of humans." AMOLED which is a type of organic EL display is adopted as a display, and it is said that two sets of displays boast a resolution of 1830 × 1464 pixels each, and it is possible to experience a very clear picture. The display rate is 90 Hz, and you can switch the screen at 90 times per second. In addition, by adopting Tobii 's eye tracking system, we are going to draw the video according to eye movements.

In the system tracking the VR headset, it is possible to trace the headset in the range of 10 m square by using " SteamVR Tracking 2.0 " which arranges the four base stations. The strap cable is 5.9 m and weighs about 450 g. StarVR One is not integrated with headphones, but when you want to use earphones you are connected to an audio jack and use it.

Since "StarVR One" is a product for enterprises, it is not sold to individuals, and the release date and time and price are not announced at the time of article creation. As for the price, it is speculated that "StarVR One is high spec, so it is between 2000 dollars and 10 thousand dollars (about 220,000 yen to 1.1 million yen)".