'Bob Roth Challenge' where amateurs actually draw pictures while watching 'Bob's painting classroom'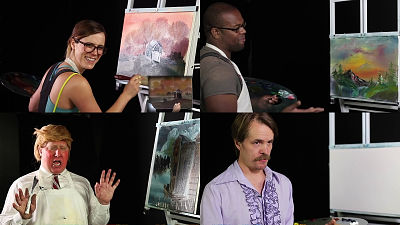 The TV program " Bob's painting classroom " which was aired on NHK-BS in the 1990s and gathered popularity in Japan, of course boasts tremendous popularity even in home country USA. A movie that actually draws landscape painting in accordance with Bob's Gennan is published on the YouTube channel "The Bob Ross Challenge" (Bob Ross Challenge).

The Bob Ross Challenge - YouTube
https://www.youtube.com/channel/UCbZsK8z8Nmey5zDf6-CzZhg/videos

Although I thought "Wow ~ awesome" when I saw Bob's painting classroom, there should be few people who actually took a brush and drew a picture. In other words, a lot of movies that have actually drawn Bob's landscape painting "easy to see and difficult to do" are released.

Holden McNeely takes the Bob Ross Challenge S1E10 - YouTube


A comedian, Holden McNeely, talks about his enthusiasm with the appearance of being uneasy like fun, "I feel terrible with mild feeling about what it's going on."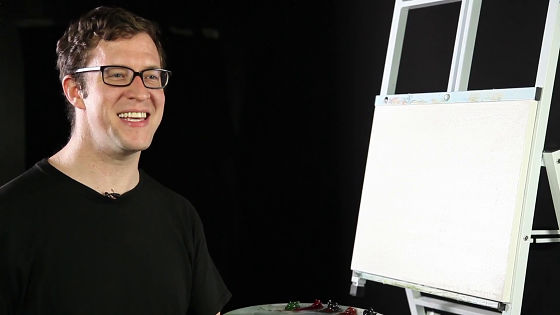 McNealy who depicts the sky along Bob's guidance that he takes a brush and moves it as if to write "✕". However at this point quite a difference has arisen and the principal is also in a laughing mode. In the lower right of the screen, Bob's own video is inserted.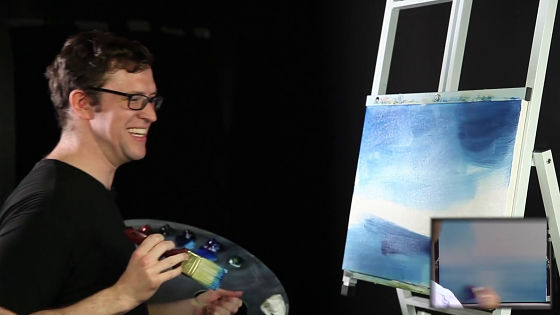 I draw a winter mountain where snow was piled up using a knife, but another thing ... again.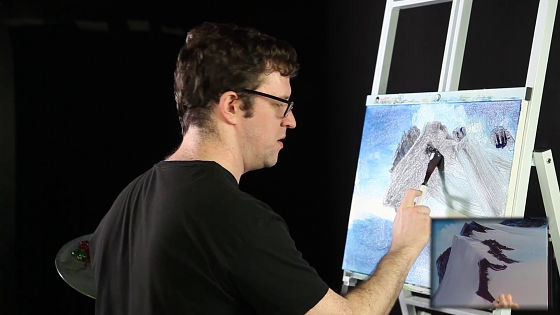 "This is the biggest place to see!" Said McNeely, who knocks washed brushes on the legs of the easel "be beetle". This is exactly like Bob.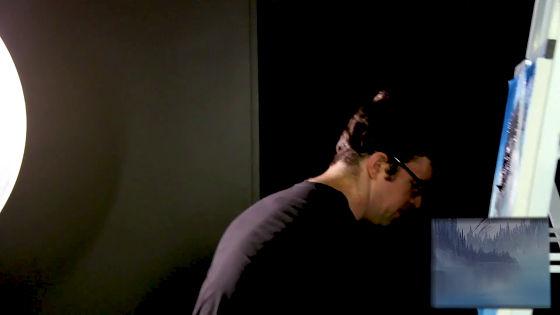 McNeillie enters "Friend's Tree" with a fan-shaped brush.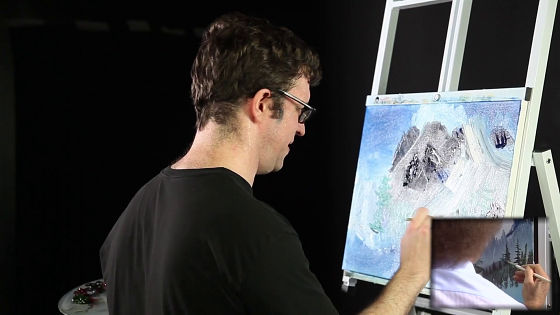 McNewly who finished the movie with "promised paint on the face!" The finish is ... ...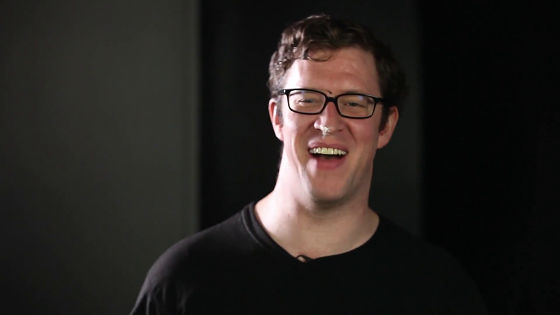 It turned out to be something like this. Of course, the left piece belongs to Bob.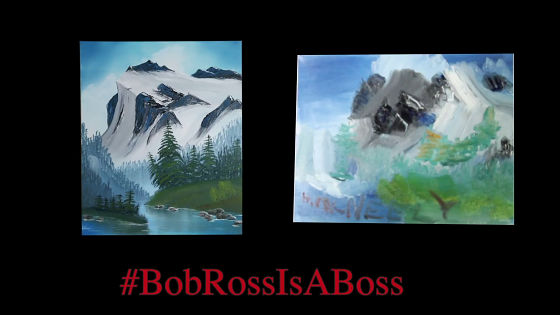 Next is Julia Duffy who said that he was learning painting as a child.

Julia Duffy takes the Bob Ross Challenge S1 E 12


"I think Bob's painting classroom is the program before I was born," Duffy says.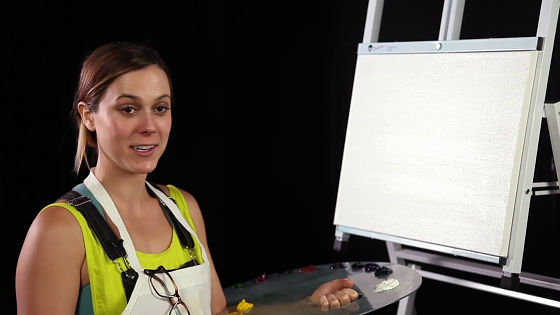 I am writing various things, but somehow a bitter smile mode from the way.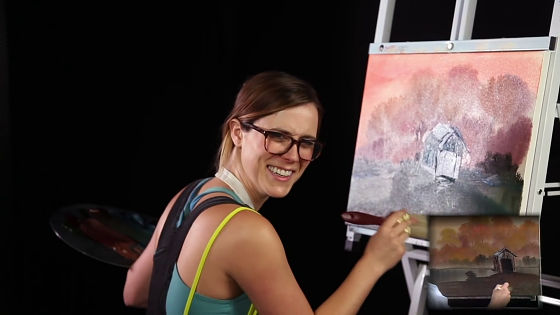 The finish is like this. The atmosphere is very similar.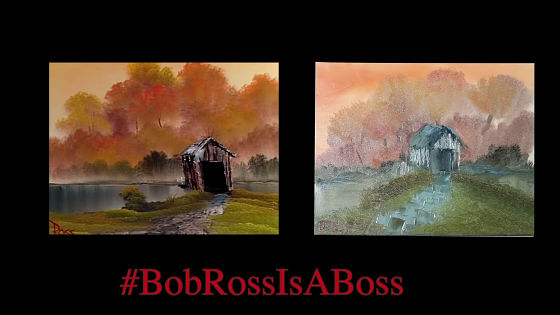 Ralph Jean-Pierre's challenge that he is an artist and an actor.

Ralf Jean-Pierre takes the Bob Ross Challenge S1 E 11


"When I was a child I was thinking of drawing Marvel comics," Jean-Pierre said.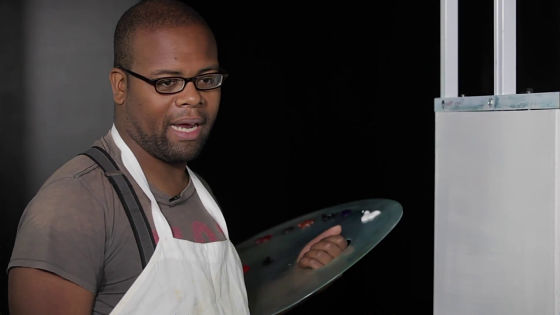 As expected, the finish is good.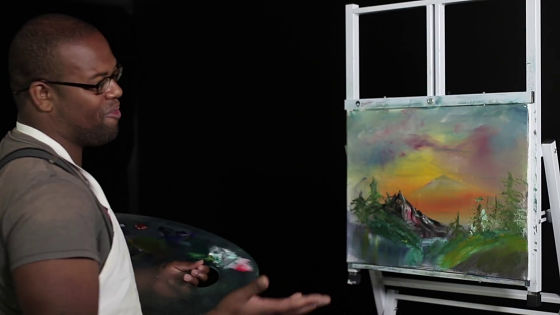 Although composition and coloring are different, the work by Jean-Pierre on the right is also bad atmosphere.



Steve Capss's impressive challenge of Furifuri shirt. He seems to have experienced painting.

Steve Capps takes the Bob Ross Challenge S1E13


Capss with a sense of air like a gentleman. If I was wondering how I would draw a picture ......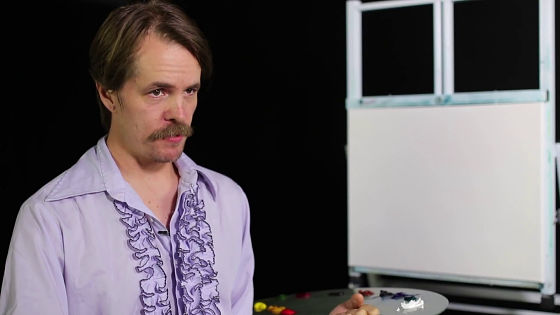 Now this.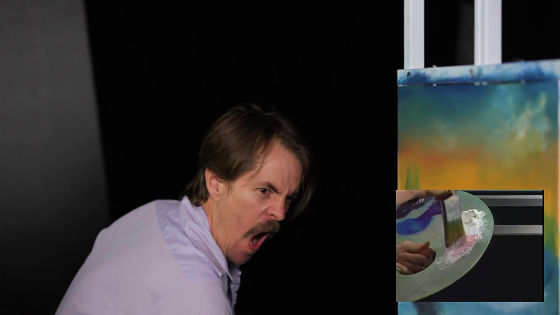 Bob on the left and Capss on the right. Where there are two colors of sky and tree, the place where snow is piled is the same, but the position and size of the hut is completely different.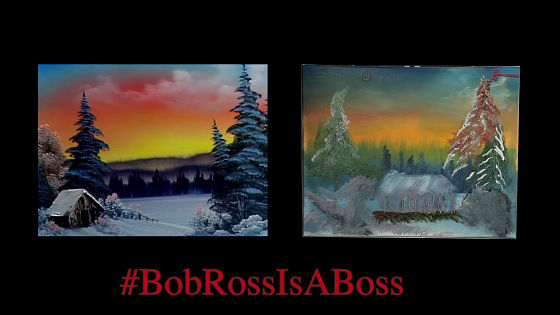 It is possible to say that the bad mouth fell sharply. President Donald Trumph (Monomane san) also challenges Bob Technique.

Donald Trump takes the Bob Ross Challenge S1E4


"I am an excellent painter," Trump nodoki who starts painting with serifs which the true trumpet president could also say. I am surprised when I say that "I am better than Bob."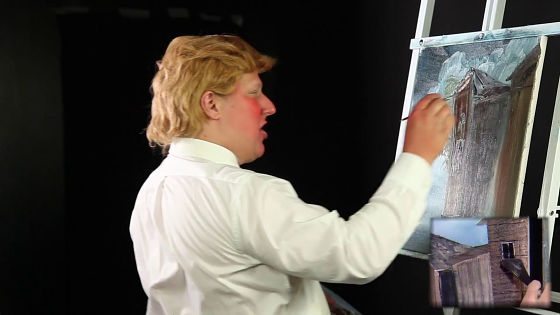 It seems that the state of talking while spreading both hands is that way. As for the finished work ... ...



like this. Is it due to mind that the dull air is drifting?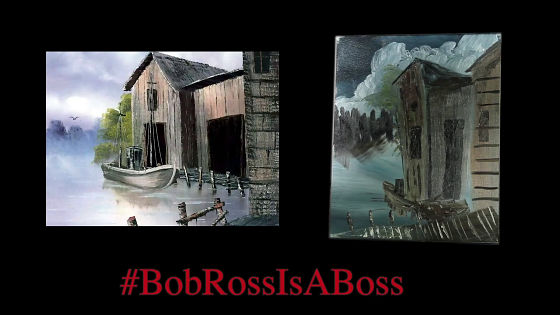 I do not know whether it is against the President of Trump or not, but it looks like Barack Obama's former president is also appearing.

Dion Flynn takes the Bob Ross Challenge S1 E 5


Dion · Flynn is a person who has appeared on American popular program "The Tonight · Show · Sterling · Jimmy · Fallon" as President Obama looks like.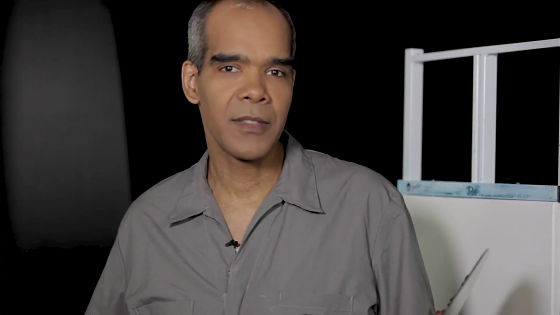 Depending on the viewing angle, you can really see Mr. Obama.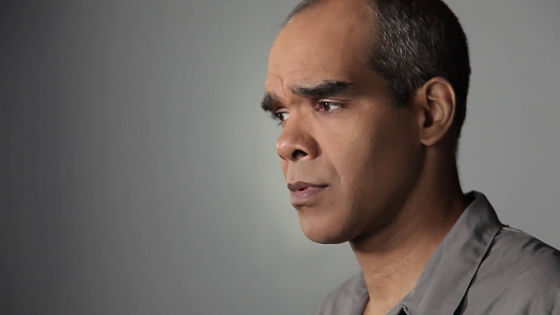 Does Mr. Flyn have a good idea of ​​the picture ...?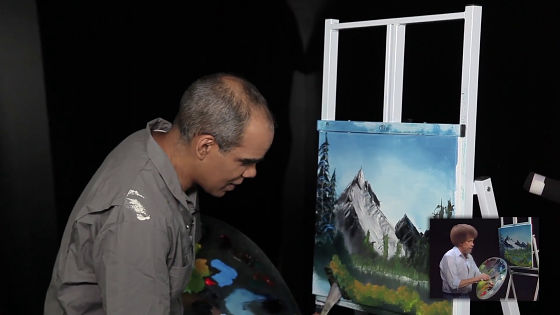 The finish is like this. It is a little worrisome that there is no river in front, but the expression of the mountains and coniferous trees seems to be top class among performers.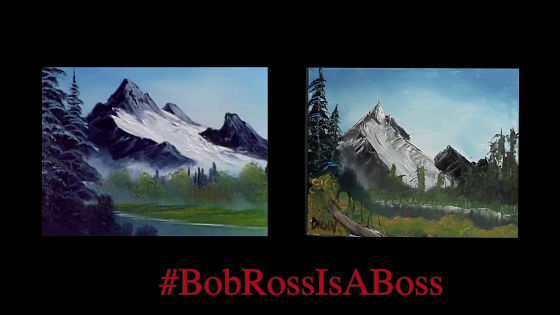 Incidentally, President Obama of Honmono has appeared on Jimmy Fallon's program, and sometimes showed off the atmosphere "Slow Jam".

"Slow Jam the News" with President Obama - YouTube


"Bob Roth Challenge" is an actor, Mr. Michael Sherman of comedians, a film producer and a comedian, Mark Stusson launched. Omoshiro Although it is Bob Roth Challenge which is also a YouTube project, it is actually a charity project to assist people who are suffering from leukemia and lymphoma by recruiting donations from viewers.

Bob Ross Challenge Fundraising Video - YouTube


The reason he launched his charity is that Bob is also died of lymphoma. The two have launched a project at "crowdrise.com", a cloud funding site aiming for non-profit social contribution.

The Bob Ross Challenge | Created by Micah Sherman
https://www.crowdrise.com/o/en/campaign/bobrosschallenge