11-year-old boy hacked web voting system of the state's election in the United States, succeeded in falsifying the voting result in only 10 minutes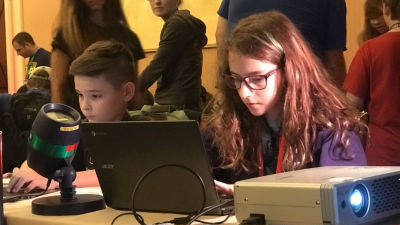 An 11-year-old boy succeeded in hacking an elaborate reproduction of online voting machines used in Florida, USA. The boy penetrated the system within 10 minutes, falsified the voting result, and succeeded in completely changing the result of the election to another thing.

An 11-year-old changed election results on a replica Florida state website in under 10 minutes | PBS NewsHour
https://www.pbs.org/newshour/nation/an-11-year-old-changed-election-results-on-a-replica-florida-state-website-in-under-10-minutes

At the world 's largest international conference on hacking' DEFCON 'held once a year, a hacking demonstration of the election system is taking place.

American e-voting machine is hacked in haste quickly by DEF CON - GIGAZINE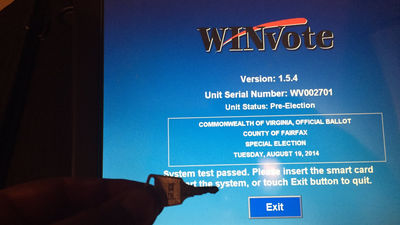 This is done for the purpose of enlightening the vulnerability lurking in the online voting system, but in DEFCON 26, a new copy of the election system was newly applied to boys and girls aged 8 to 16 A hacking contest "DEFCON Voting Machine Hacking Village" was held.

Here's the DefCon Voting Machine Hacking Village roundup of discoveries for the day! Day 1 / Part 1 pic.twitter.com/ovQs7uX7jK

- DEFCON VotingVillage (@ VotingVillageDC) August 11, 2018

DEFCON Voting Machine Hacking Village was selected for hacking in the same system as the online voting system actually used by the Florida state election committee for voting. After 50 guys received the guidance of Mr. Nico Shell, co-founder of white hacker development program r00tz Asylum , they started hacking of the election system all at once.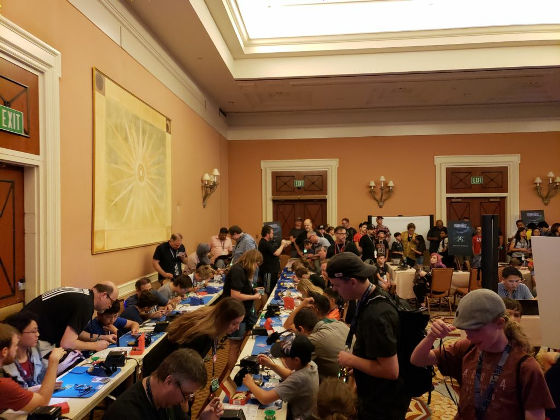 In less than 10 minutes from the start of the hacking demo, an 11-year-old boy identified as "Emmett Brewer" and DEFCON successfully invaded the system. Brewer succeeded in tampering the number of votes of a candidate three times after 15 minutes. After all, at DEFCON Voting Machine Hacking Village, a total of 30 boys and girls succeeded in hacking the election system within 30 minutes of the time limit.

Mr. Shell said, "The system we used is the exact same replica that we use in Florida, which means that even an 8-year old child can hack in 30 minutes, this fact is" "It points out the risk that online voting system will be hacked.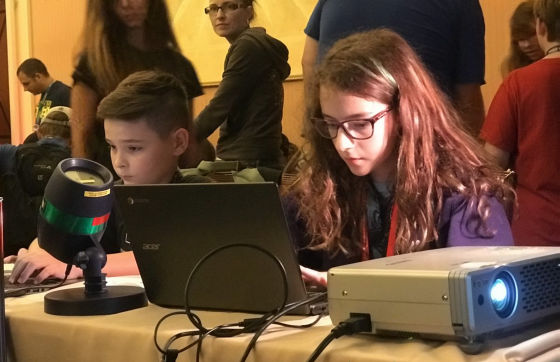 As against this result, the National Association of Secretaries of State (NASS) of the non-profit organization uses a unique network and a custom built database for the actual election system, so it is extremely difficult to completely replicate the system, I am clarifying the view that hacking difficulty is a different thing. In response to this, "The statement of NASS makes me feel that the election committee of each country does not take the result seriously.The website used for the hacking demonstration may be a replica, but the child The vulnerability that they were misusing is genuine, not replica. "

Professor Matt Blaze of the Department of Computer Science at the University of Pennsylvania said that the result of DEFCON Voting Machine Hacking Village is that thousands of "adults" involved in the security of the voting system are now using the technology of voting machines and software currently used in the United States While evaluating that it promoted more knowledge, "It is not surprising that bright websites can be hacked into such technologies due to the weakness of websites on the Internet.We are not surprised that the system We know that we are vulnerable. "