In France, the law 'prohibiting bringing in a smartphone into a school' is enforced in September 2018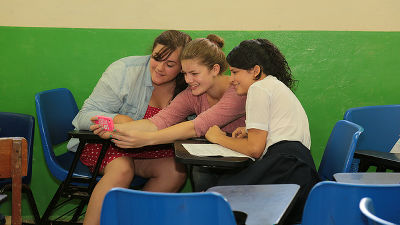 By AFS-USA Intercultural Programs

In France, a bill was passed that prohibits electronic devices such as smartphones and tablets from being brought into elementary and junior high schools. It is expected that it will come into effect in September 2018, and children aged 3 to 15 years old will be obliged to go to school by placing a terminal that can connect to the Internet at home.

Smartphones banned from French schools - CNN
https://edition.cnn.com/2018/07/31/europe/france-smartphones-school-ban-intl/

France bans smartphones and tablets in schools
https://mashable.com/2018/08/01/france-smartphone-tablet-ban-school/

The National Assembly , the French legislature, passed a bill with an overwhelming majority of votes of 62 to 1 by voting on the "smartphone prohibition bill" on July 30, 2018. This bill aimed at protecting children and students from "Internet addiction" and was one of President Emmanuel Micron's pledges to presidential election.

The smuggling ban will be enforced in September 2018 after receiving the approval. After that, children aged 3 to 15 will be prohibited from bringing smartphones and tablets that can connect to the Internet to the school themselves. Also, for a high school where children over the age of 15 are not banned entirely, judgment will be left to the school. On the other hand, it is an exception that children with disabilities use electronic devices for classroom support purposes.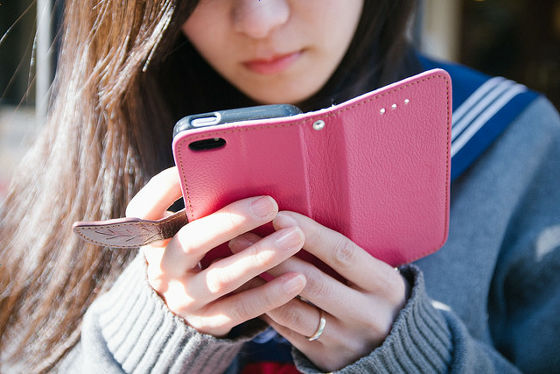 By Dick Thomas Johnson

In the past, Minister of State for Education Jean-Michel Blanquer said that personal electronic devices were referred to as "crisis of public health", and after the bill passed, Mr. Blankale told the French news station " "This law will protect children and young people from" screen addiction "and" mobile terminal addiction "against BFMTV.

Also, Mr. Blankale told Twitter: "A full ban on mobile phones at schools and colleges, after the Senate, the National Assembly ultimately adopted the bill with only one vote of opposition. For this progress in our school, I appreciate everyone "and tweeted with an emoticon.

Interdiction générale des téléphones portables dans les écoles et collèges.

Après le Sénat, adoption définitive par l'Assemblée nationale de la loi avec seulement une voix contre.
Merci à tous les parlementaires pour ce progrès pour notre école. Pic.twitter.com/0ZyPQcdFrV

- Jean-Michel Blanquer (@ jm blanquer) July 30, 2018

A radical law called "full ban on smartphone" was passed, but there are lawmakers who oppose at the same time. Regarding this vote, strict criticism that the opposition party is "acting as a selling act" has also been received.

French parliament passed a bill forbidding the use of smartphones at school - article details | Infoseek news
https://news.infoseek.co.jp/article/afpbb_3184343/

The prohibition of mobile devices such as smartphones and tablet terminals for students aged 14 to 15 is what President Emmanuel Macron said in his election promise, but the opposition party has criticized the opposition as "just measures" .

Legislators such as Mr. McConn's middle-aged party "Advancement of the Republic (LREM)" and others gave final approval to the bill, while lawmakers of both the left and right sides abstained from voting as the bill is "the act of selling the ruling party" .

The result of voting "62 vs. 1" was supported by lawmakers such as Mr. McConn's Republic Advancement (LREM), but the majority of lawmakers who oppose the bill abstain from voting. Representative Alexi Corbier belonging to the radical left party "France Unbowed" shows a critical view that "This law does not seem to belong to the 21st century."

In France, in 2010, the enactment of a law prohibiting the use of smartphones during all educational activity hours is also one of the causes of criticism. Interest will be gathered as to what kind of result the legislative enactment will have, which can be regarded as one of the performance if it does somewhat.

In the past research, it has also been clarified that the prohibition of smartphones at schools leads to improvement in academic ability of students. Although it seems that this bill is not aimed at "improvement of academic ability", it is an interesting fact that there is such a relationship between school and smartphone on the one hand.

It was found that school's ban on smartphone influences academic achievement improvement, comparable to learning time of one hour per week - GIGAZINE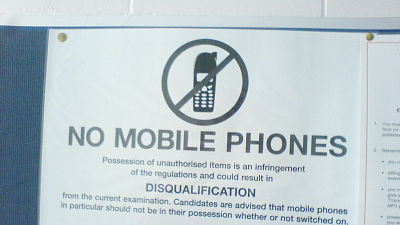 in Mobile, Posted by darkhorse_log