Molding technicians also surprising overwhelming detail of Jeanne Horta and Gawain which seems to start moving even now Fate series figures Summary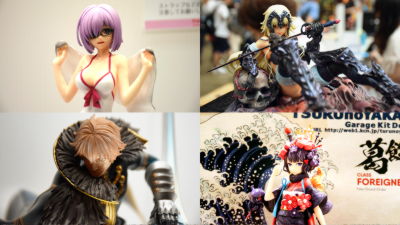 " Fate / Grand Order (FGO)" which held Fate / Grand Order Fes. 2018 - 3 rd Anniversary - as the third anniversary celebration on Saturday, July 28, 2018 and Sunday, Festival was held at Makuhari Messe in Chiba Prefecture, but the same time at the same hall of the same Makuhari Messe 2018 [Summer], Japan's largest modeling event Wonder Festival was also held, Makuhari Messe was just about FGO It was. So I tried collecting figures of the Fate series that I saw at the general booth for those who joined the festival and were unable to attend the festival for those who could not go to Makuhari Messe.

Wonder Festival | Wonder Festival
http://wf.kaiyodo.net/wf/

4-25-12 "Maschine Dangerous Beast" version found at "Supervisor" booth.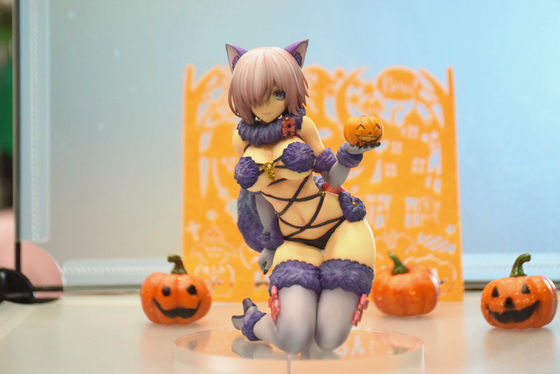 The scale is 1/8, and the prototype production is supervisor . What was on sale at the venue is an unpainted garage kit, but what was being exhibited for the sample is painted, it seems that Mr. MOE, a beautiful girl figure production agency , is in charge of painting.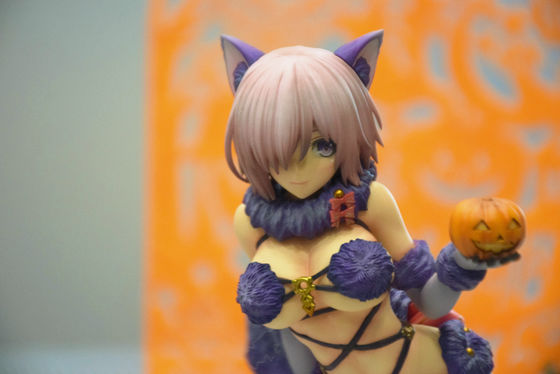 Three-dimensional illustration of " Dangerous Beast " which is one of the limited dresses we got at "Halloween · Comeback! Ultraman ☆ Great Pumpkin Village ~ And to Adventure ... ...." It is just a dangerous appearance I will. .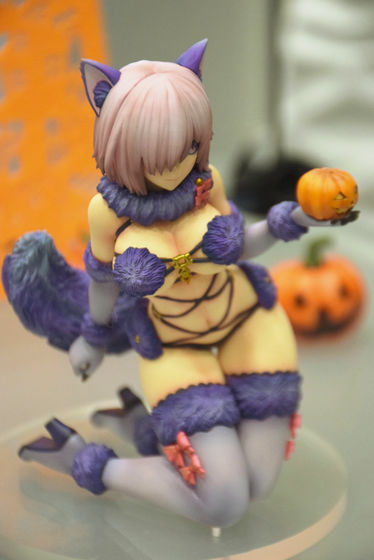 Jack O Lantern in hand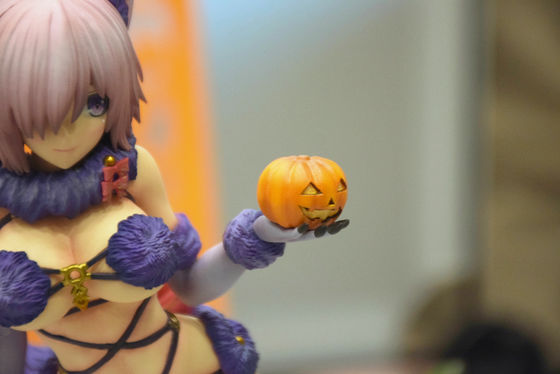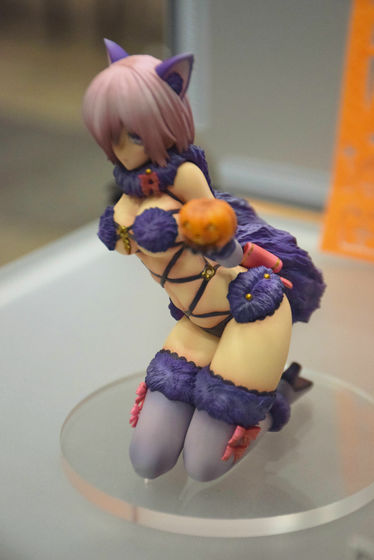 Next, Mash Killierite, found at 4-22-09 " the poppy puppet " booth. The costumes are those of a swimsuit appearing in a reunion.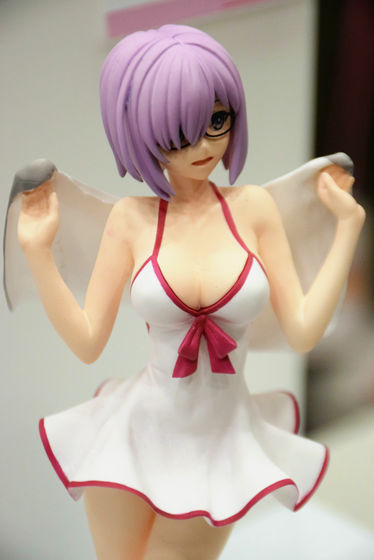 Looking from the front like this. It is a look that seems to call me "seniors" any more.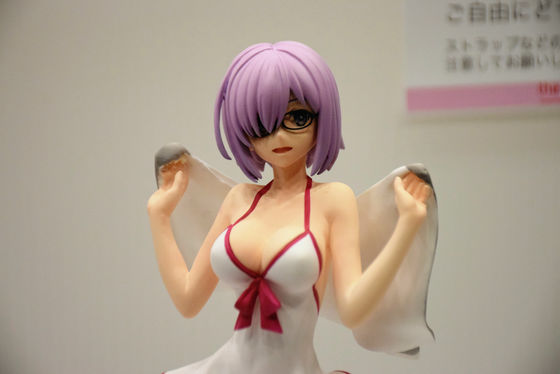 Looking from the side like this.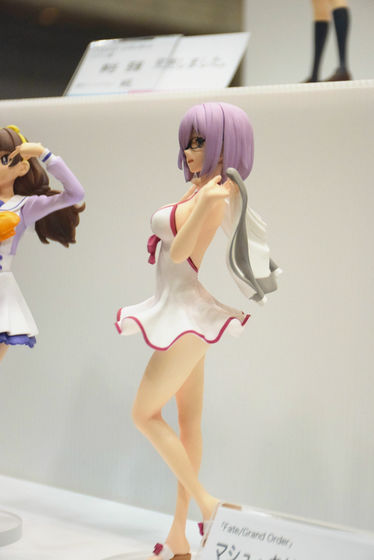 4-20-0 2 " Plant girls' garden " discovered mini size FGO figures.

This is "Swimsuit Nitokurisan" Do it! " The total height is about 80 mm, the price is 3000 yen.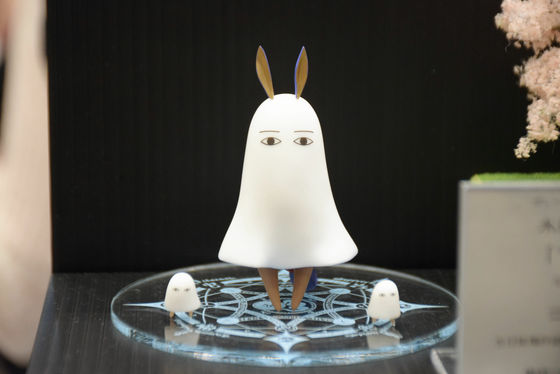 "Kokeshi drinking-chan & Ibaragi-chan" is also about 80 mm in height, 2 sets and the price is 5000 yen.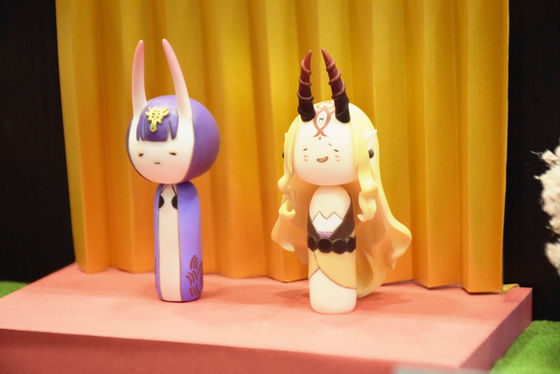 Ibarakijiji and ...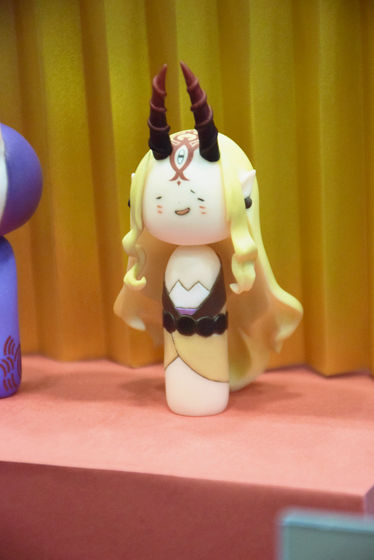 Daigakujiji has been loosely crowded.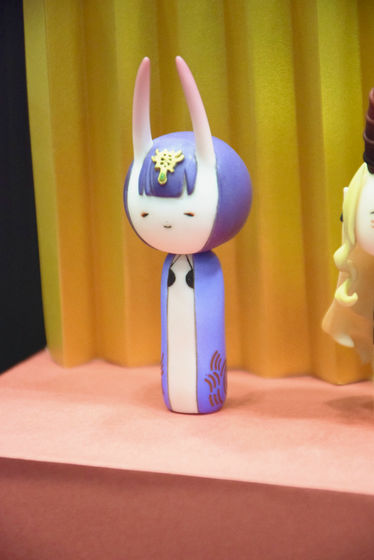 Speaking of Sakuragi Children, an exhibition that reproduces the treasure production in the commercial booth of One Fest 2018 [summer] is being done, and it has already been posted in GIGAZINE.

FGO "Assassin / Liquor Drunko" The way to show 1/7 scale figure is masterpiece, masterfully seen in this video - GIGAZINE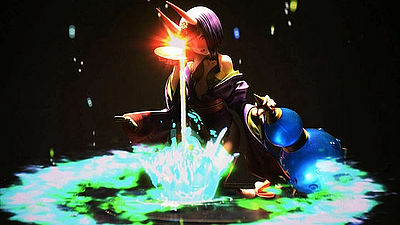 4-16-03 "Queen Mave" on the 1/8 scale (15,000 yen) I saw at " Mono; Polish " booth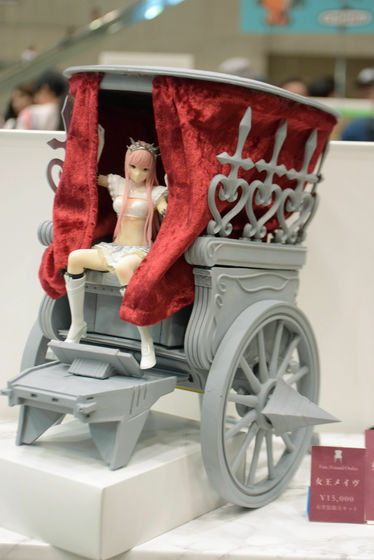 It is a meave that makes a face with chirari from the tank, but this tank is sold separately and it is 30,000 yen.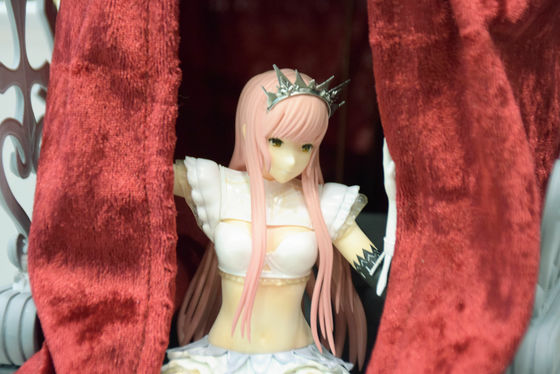 Looking from the front this way.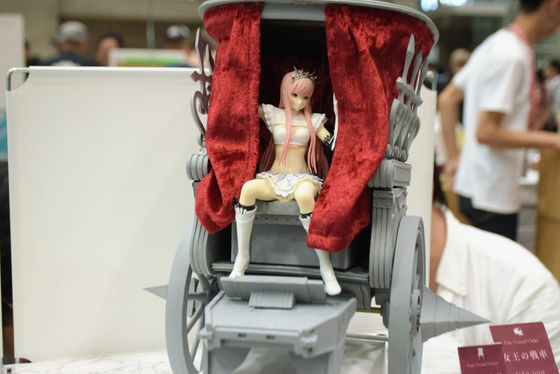 Cloth parts were used for tanks, and it was a luxury finish suitable for the queen.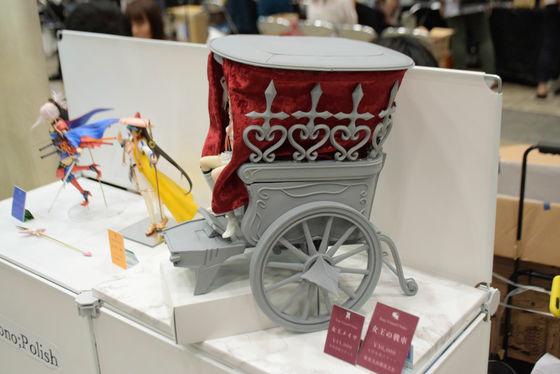 4-16-13 "Sword of Victory that Gawain Rolling" (18,000 yen) found at " FOX FRAME "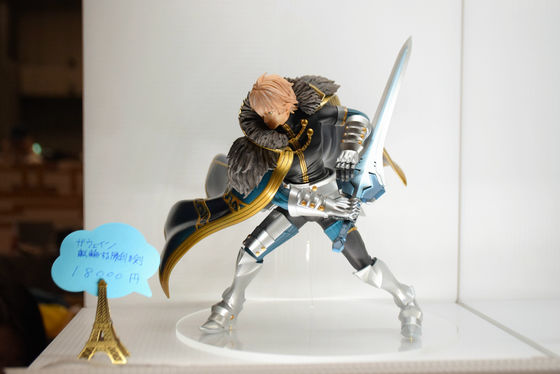 Gawain aiming a serious look that seems to start moving even now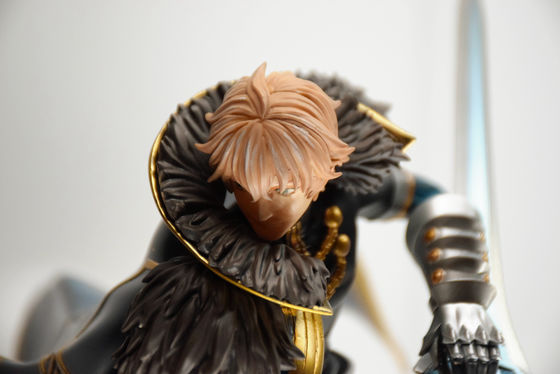 Looking from the side like this.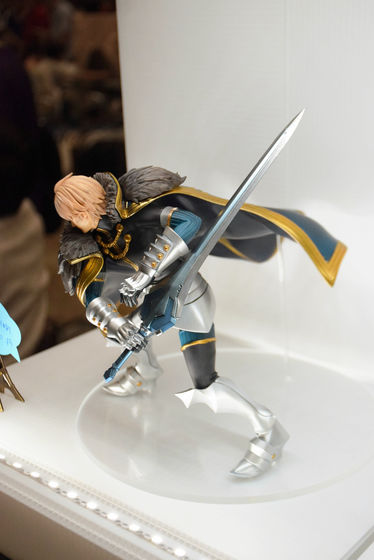 4-07-03 In the " Aoba Orchid Modeling Department " booth, selling a set of Kosukato Hokusai (left) and Abigail Williams (right) serving as a servant of "Foreigner" class with only two in FGO It was done. Both have a feeling of size smaller than the index finger, you can see that a fairly detailed work was required.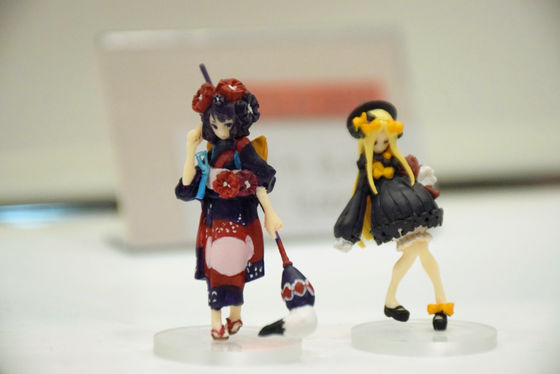 4-10-05 1/8 scale Emiya swimsuit ver. (11,000 yen) I found at " Yawn rabbits " booth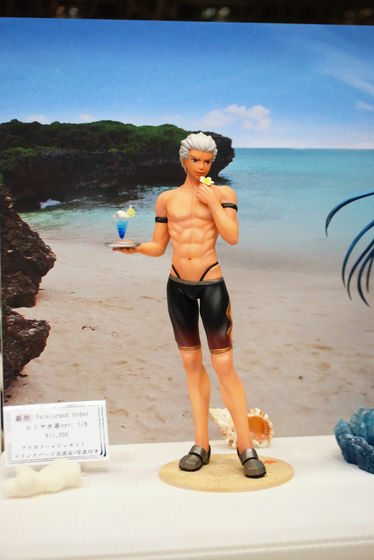 I have cocktails and flowers in my hand, brown skin looks good on southern country, glows.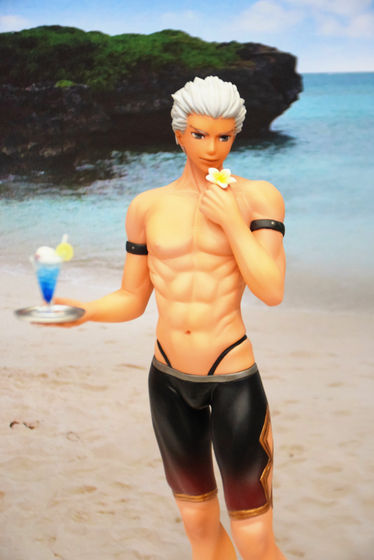 Yawn rabbits created a swimsuit version of Koo · Fulin [Caster] in the previous One Fest 2018 [Winter].

Fate series figures summary such as Joanne Hulta who is too sexy to the naked hero King and Hasan filled with sorrow - GIGAZINE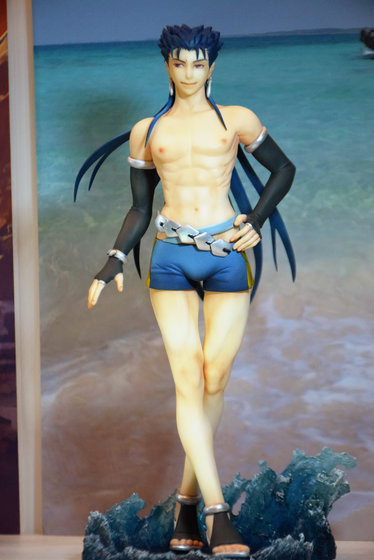 4-11-12 " Cherry Blossom ", Nero Claudius [Caster] (8000 yen).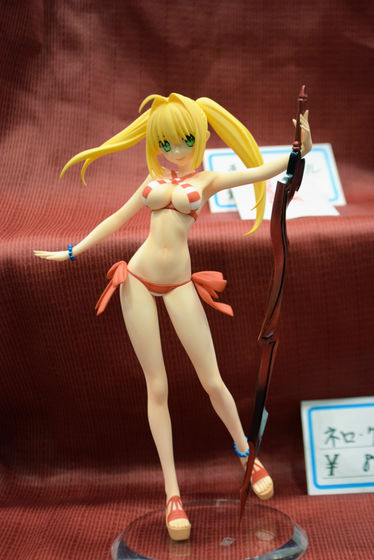 A big eyes and a blonde shaking swayingly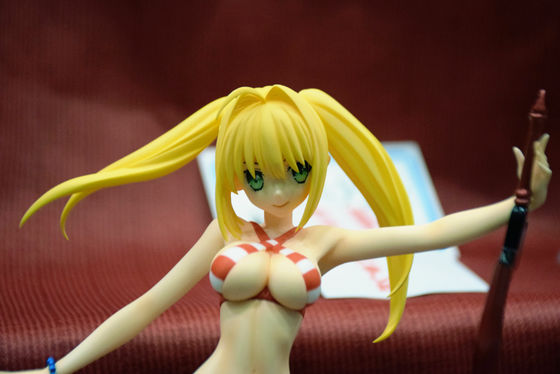 In the hands of the meteorite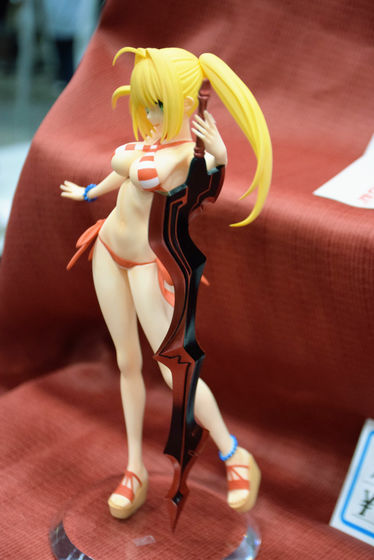 In addition, the original Buddhism Room Wear Ver. Was also exhibited.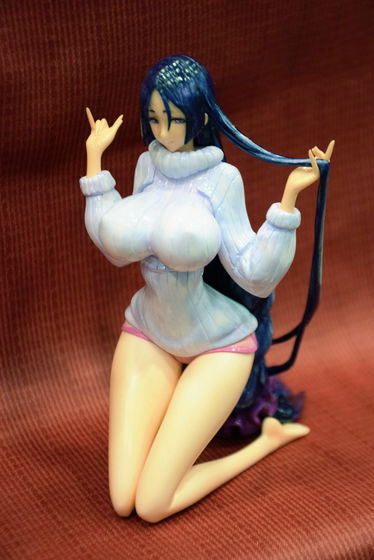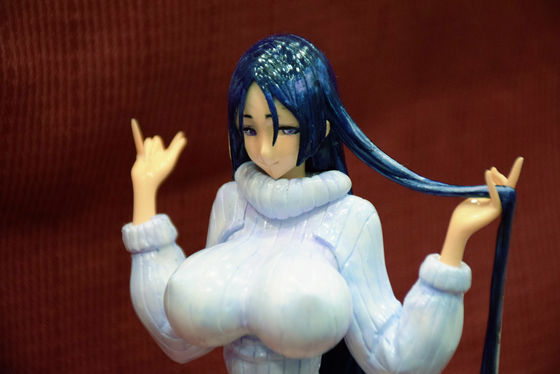 4-24-03 Jeanne Horta (19,000 yen) I saw at "New Platform" booth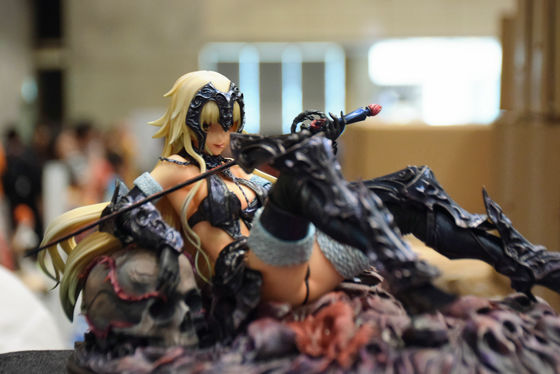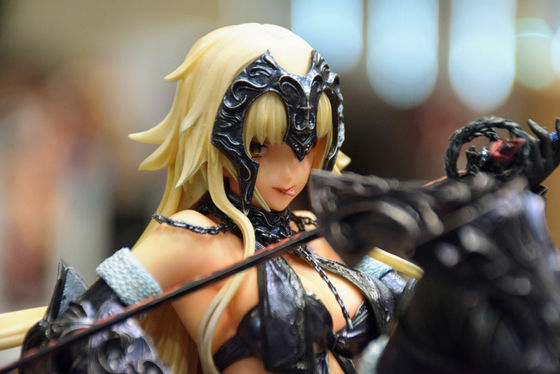 A dealer who came to see other dealer's exhibits praised and said, "Here's Jeanne · Orta is amazing ... ...", and before the exhibition, there is a row for taking pictures and photos It was.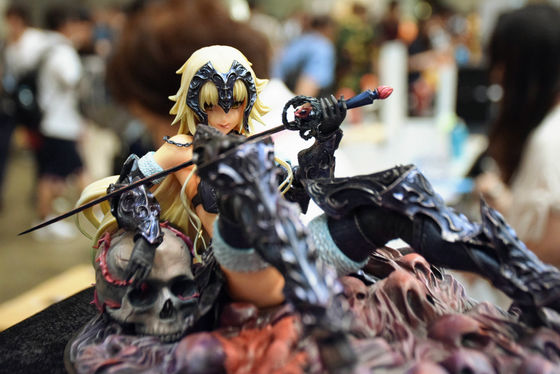 Exquisite exquisite expression of unique Annui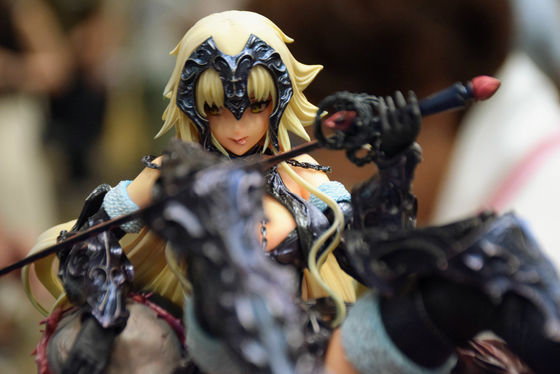 Besides facial expressions, detailed details of accessories are also masterpieces.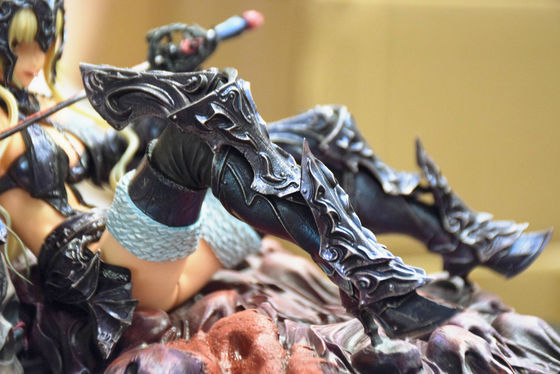 Jeanne Horta is settled in skull.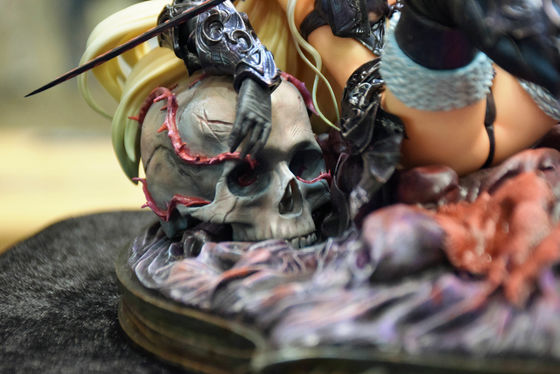 Jeanne d'Arc (28,000 yen) next to Jeanne Horta was a horse riding horse.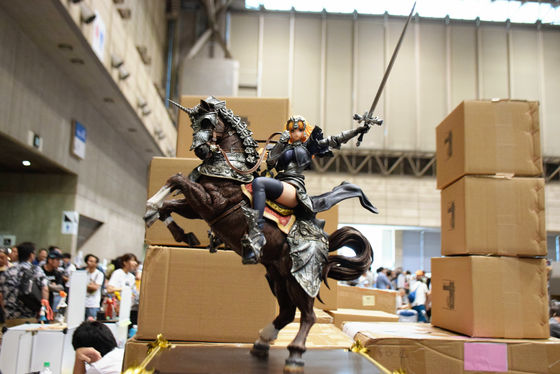 The following stand was sold separately, it was 9000 yen.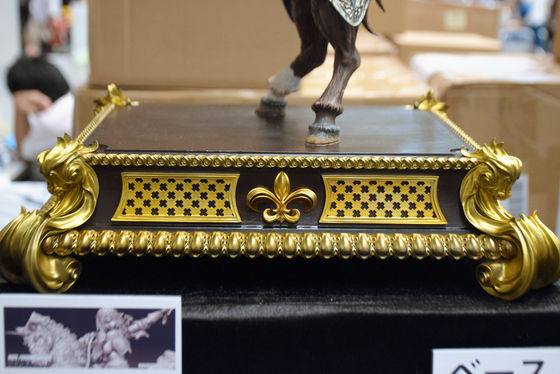 Because it is a three-dimensional model of the condition on a horse, it seems that it can be classified as a particularly large size among FGO related figures seen at the venue.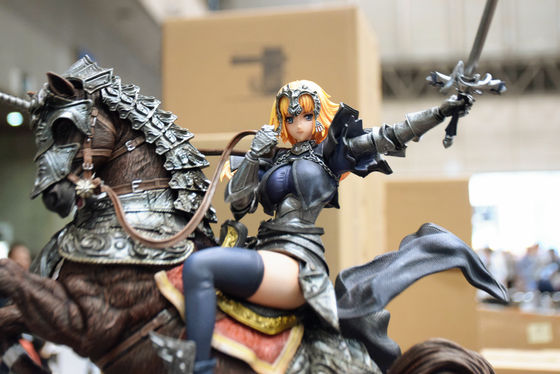 Expressive expression



Of course no compromise exists for horses on which Jeanne ride.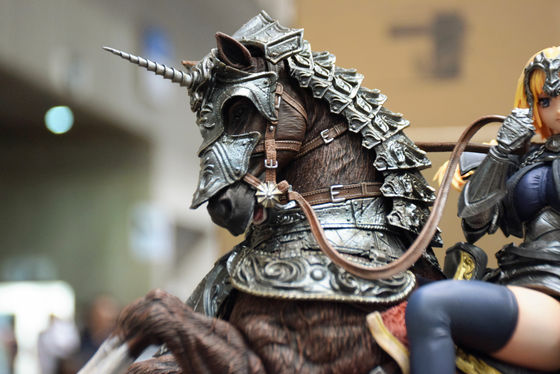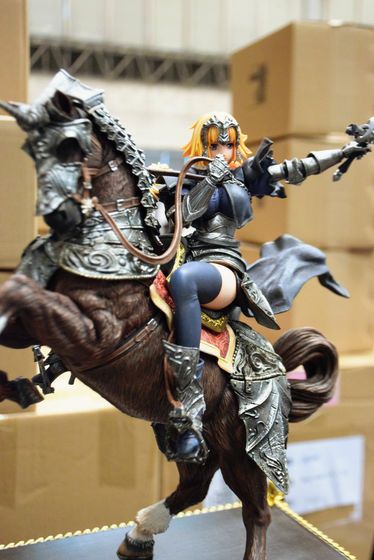 Nero Claudius [Bride] (27,000 yen) is three-dimensional.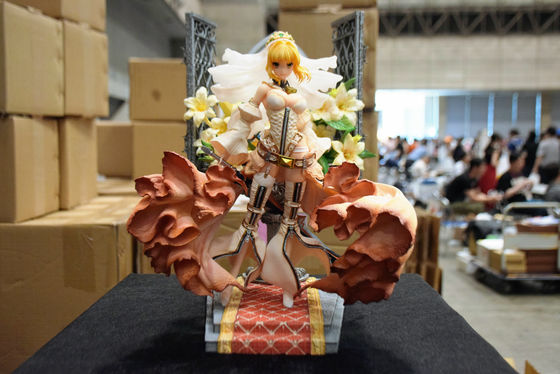 It's up, this way.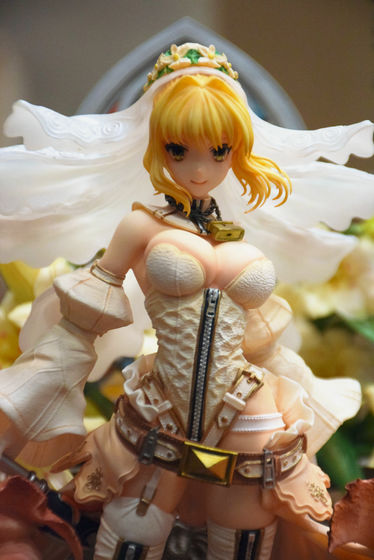 4-24-02 " ITAS Studio " booth, Fate / Zero 's Lancelot (10,000 yen) was on display.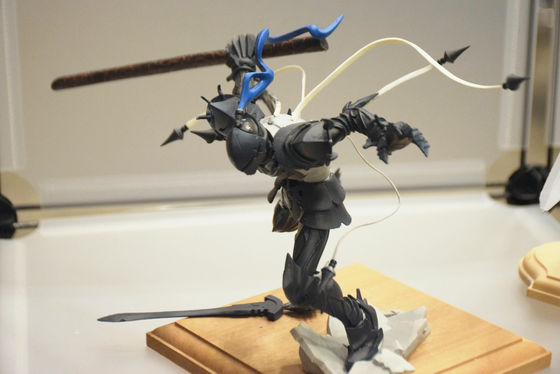 Vigorous posing and a cord extending from the body breathes life into Lancelot.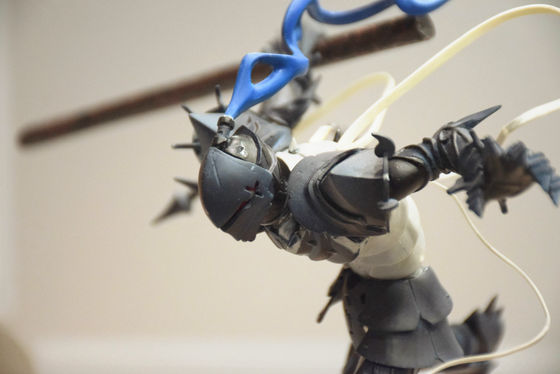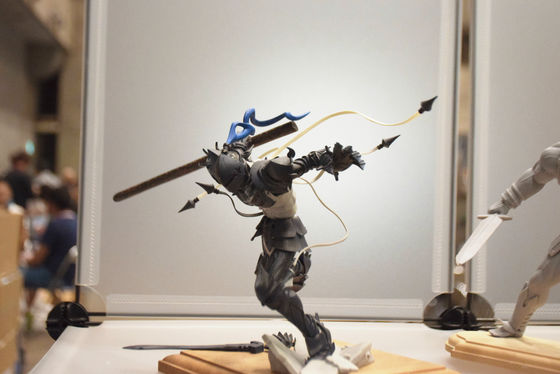 I also found Spartacus which was exhibited for reference.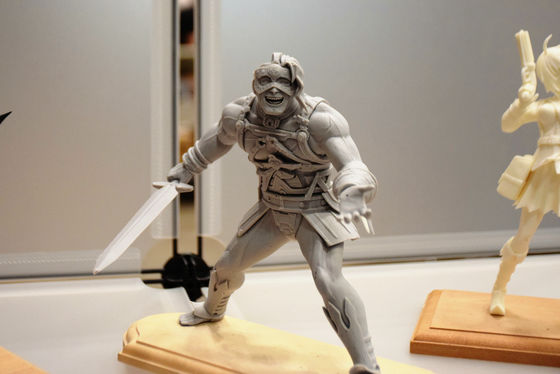 This smile.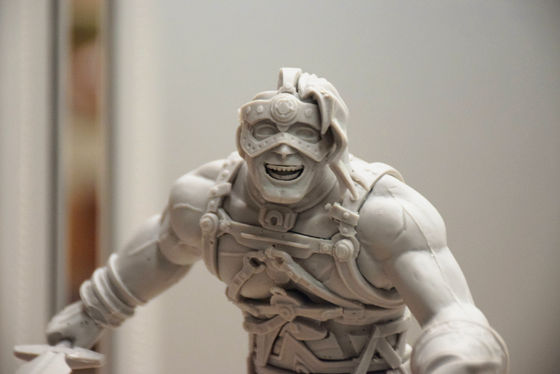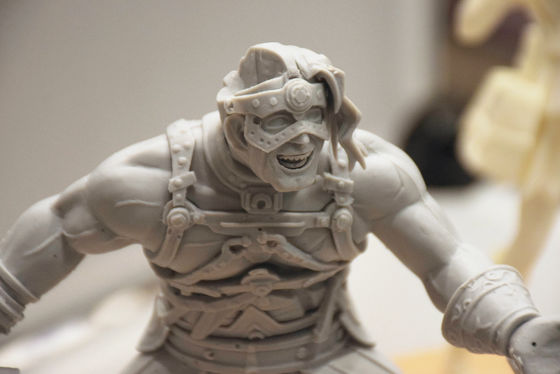 It is completely tyousy.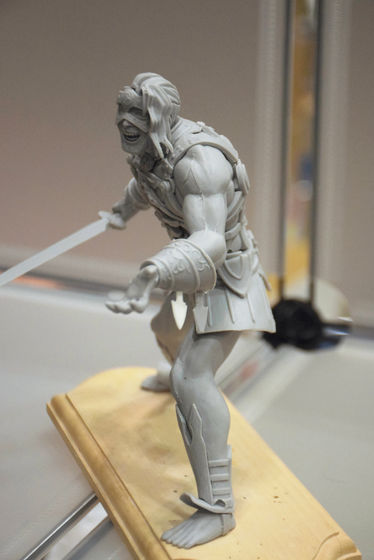 Nightingale (7000 yen) of unpainted version without coloring as well.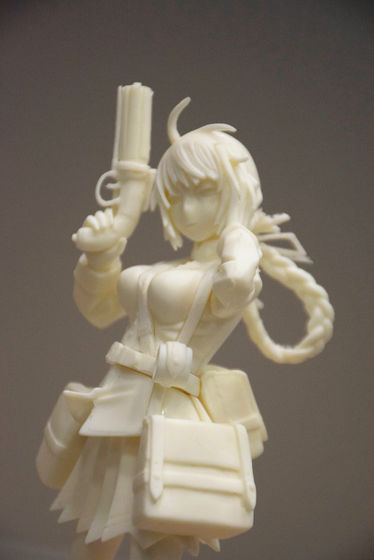 Furthermore, at 7-32-03 " Tsuruga no Kan " booth, I found 1/8 scale Katsushika Hokusai (15,000 yen)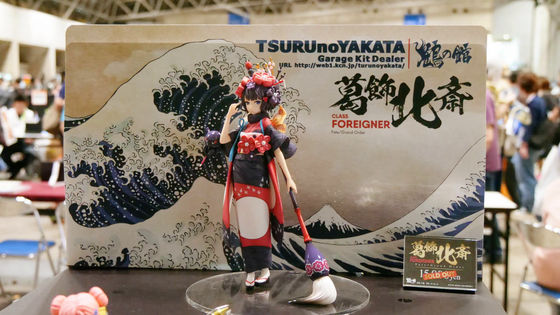 With the degree of reproducibility as if you jumped out as it was from the game, compatibility with the background that was prepared is outstanding.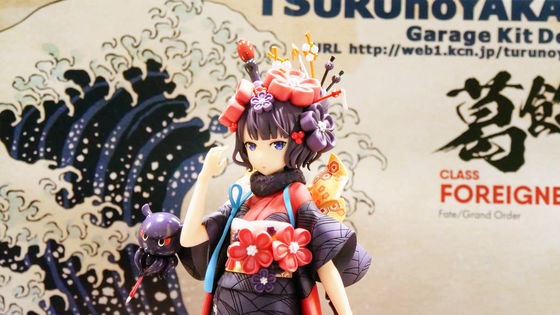 A 1/8 scale swimsuit Frankenstein (15,000 yen) was also exhibited.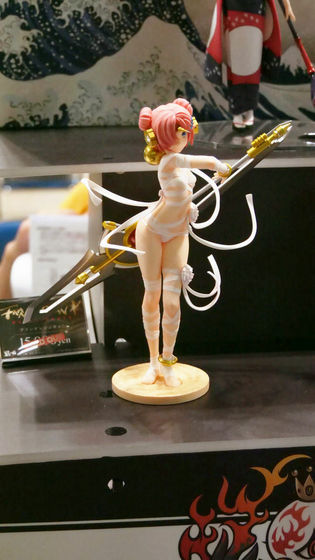 Is not there a large number of people saying that they have taken their eyes off the usual hairstyle & clothes francs?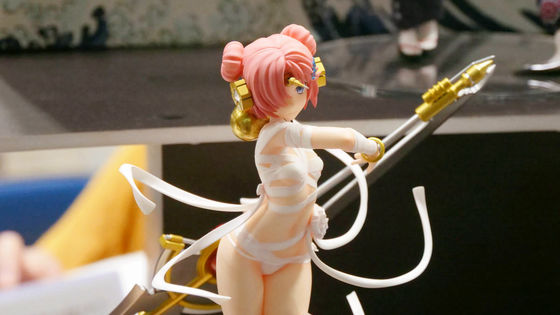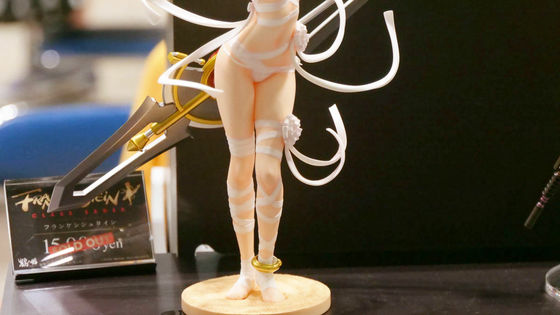 Moreover, there are still many FGO related figures seen in One Fest 2018 [summer], and will be updated even after this. Additional situation will be announced from GIGAZINE's official Twitter · Facebook account at any time, so it is useful to keep following up.