I tried 'freshly baked rice cream shoes' of milk cafe specialized in fresh cream wrapped fluffy thick cream in ultra thin crisp fabric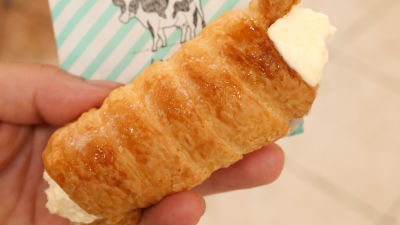 As the eat-in store in Japan's first fresh cream specialty shop " MILK ", the fresh cream specialty store Milk Cafe Nanba Walk shop, which is the first in Kansai in Japan, opened on July 20, 2018 (Friday). It is a shop that has fresh cream sticking to the production area and blend and centering on sweets "Fresh cream is the leading character", and in the Kansai take-out menu " freshly baked raw cream shoe " has appeared I tried eating what kind of taste it was because I heard it.

Namba Walk Store (Cafe) | Japan's first! Fresh cream specialty shop Milk milk
http://milk-craftcream.com/

Fresh cream specialty shop Milk Cafe Namba Walk shop is located in "underground shopping area Namba Walk". The location is "Namba 1-chome Nanba Walk 3-2 Chuo-ku, Osaka City", it is located just a short distance from Midosuji Line / Sennichimae Namba Namba Station of the subway "Osaka Metro".


Milk cafe Namba walk shop Arrived before eat in space. A milk cafe with a white and mint green impressive appearance is a restaurant that offers sweets and meals menu using sticky cream.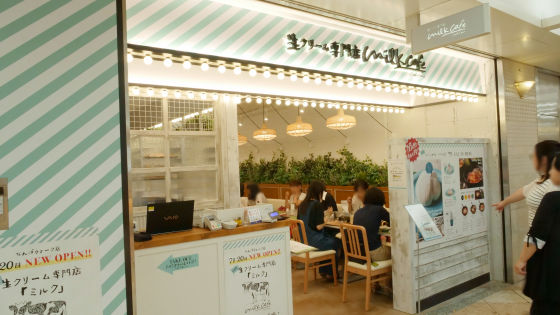 The menus offered at Namba Walk shops are roughly divided into a take-out menu and an eat-in menu. It was a weekday evening, but the eat-in corner offering sweets and meals menu was full because there were only 16 seats in all.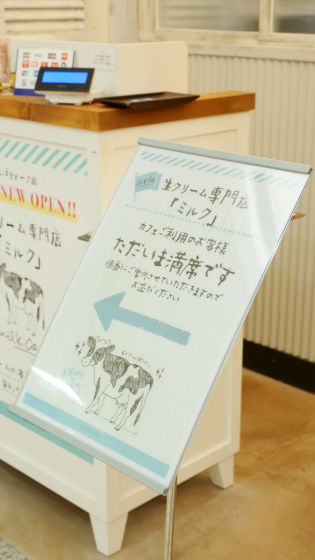 The other items of the takeout menu are four kinds of sweets made with fresh cream including the purpose "Freshly baked rich cream shoes" etc.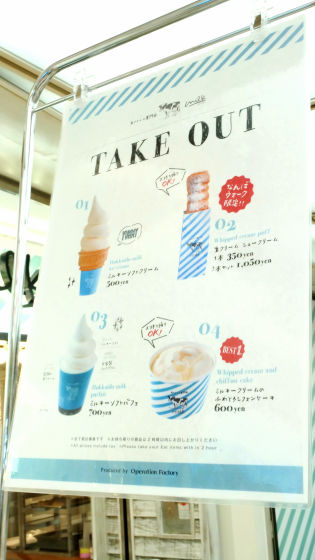 The place to purchase and receive sweets is the selling office just out of the eat-in corner and turning right at the store.



The selling point is a cow's figurine in front of you.



You can eat sweets at the takeout menu in front of the shop. There are customers who eat sweets of purchased fresh cream on the spot, and there are people who are eating the product "Freshly baked rice cream shoes" of this purpose in some of them, so expectations rise .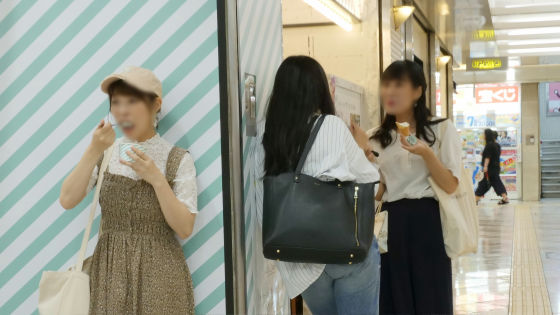 When I was looking at those who were eating around, I found a menu of "Freshly baked rich cream shoe" (1 bottle: 350 yen / 3 taxes including tax: 1050 yen). Besides being able to eat all the takeout menus on the spot, you can also put it in a box and you can bring it back.



The takeout menu is supposed to order with a ticket issuing machine.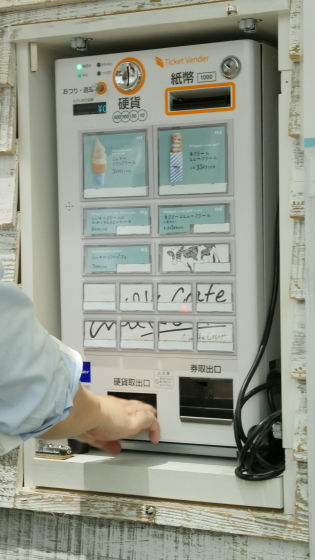 "Freshly baked rice cream cream shoes" wrapped in paper bags as soon as they handed the tickets to the clerk were offered.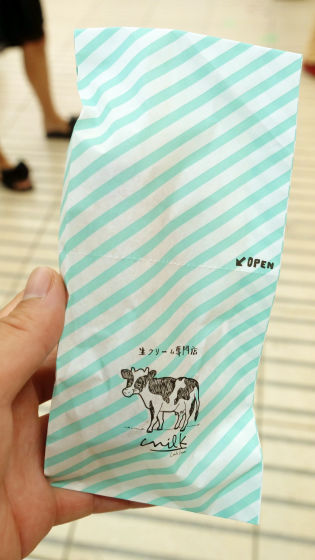 When opening along the perforation in the middle of the paper bag, "Baked fresh cream shoe" appears. Cream-shaped shoe cloth is filled with cream.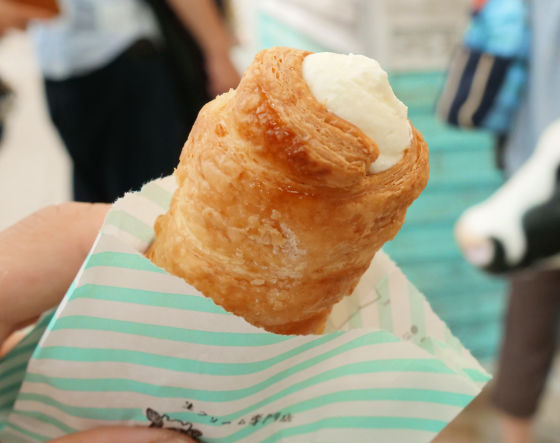 When taking it out of the bag, the shoe material was swirling like a chocolate crene. The total length is about 10 cm.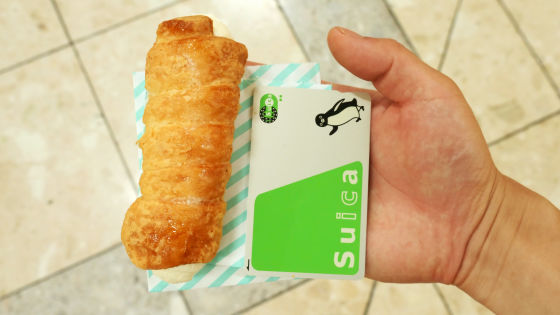 Part of the surface is flaky with sugar.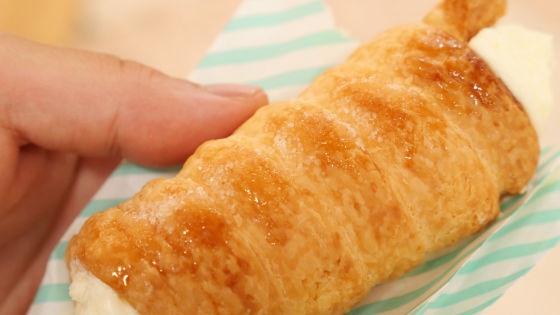 In the shoe fabric, plenty of whipped cream is packed. It seems that fresh cream is compatible with mouth feel and richness by using only those of Hokkaido Roots Kushiro Ward and blending those of different milk fat contents. The shoe fabric is fragile, it seems that it will be broken just by making a mistake in grasping a little bit. You can understand that ultra-thin fabrics are folded over by just holding them in your hands.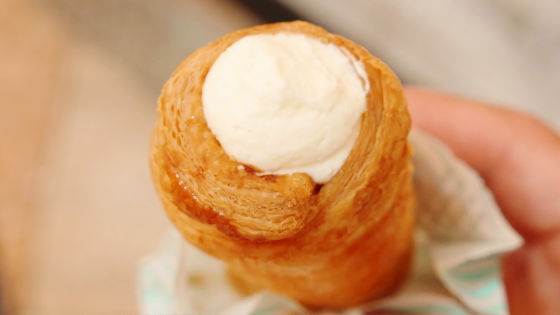 Fresh cream containing air has a fluffy texture. At the moment you put it in your mouth, melt it and drip the fragrance of fresh cream with presence, while telling the sweet and sweetness and richness in the mouth. However, at the moment of telling the taste, it disappears from the mouth, so it has become a refreshing aftertaste. The shoe fabric is as thin as pie cloth, overlapping in many layers like croissants, crisp and crisp and light and comfortable texture. You can also enjoy direct sweetness different from crispy texture made with sugar on the surface and fresh cream. It was a puff which could be eaten with fluffy cream and light dough.