I tried 'Mongolian Chili Burger' of Moss who can choose 2 hot spices of Jalapeno at the spicy hot chili sauce


From Monday, July 27, 2018 (Mos Burger), an unusual new product called " Tasty Chili Burger " appeared on Friday only. In addition to " Spicy Tasting Burger " which added Jalapeno, we have eaten a new burger using special hot chili sauce, together with " 2 spicy spicy chili burgers " which double the amount of jalapeno to add.

【Every Friday Limited】 Moss Friday Items Introduction
http://mos.jp/cp/limited/

"Tasty Chili Burger" New Release
(PDF file) http://www.mos.co.jp/company/pr_pdf/pr_180705_1.pdf

Arrived at Mos Burger.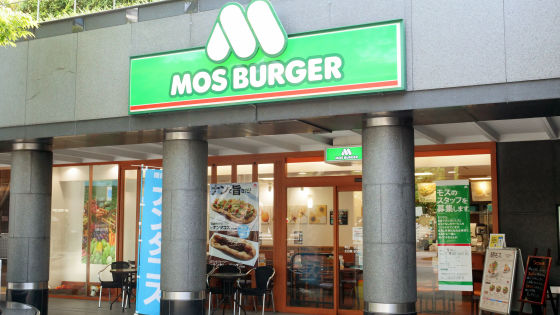 There was no notice such as a poster informing of the appearance of "feast chili burger" in front of the shop, but when I told the clerk, I got a menu properly. There are three kinds of products "Tasty Chili Burger", "Spicy Tasty Chili Burger", "2 Spicy Treaty Chili Burger" in "Feast of Chili Burger" depending on the stage of spicy, after 10:30 am every Friday Only orders are possible .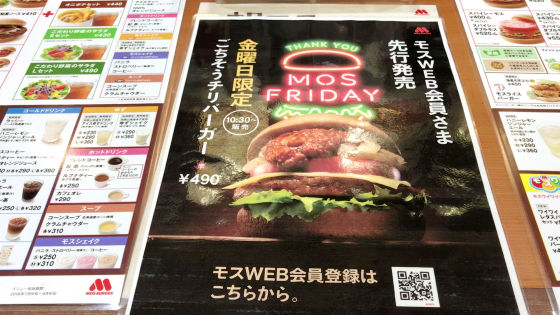 Approximately 8 minutes after ordering in the shop, you will receive a "Feast of Chili Burger" (single item: 520 yen including tax) on the upper left, "Spicy Tasting Chili Burger" on the front (550 yen including tax), and the right back "2 spicy meal Chili Burger "(single item: 580 yen including tax) arrives.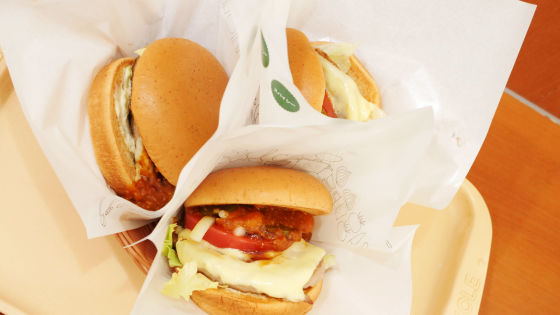 There is a note on the wrapping paper, "As the sauce spills, let it eat out of the bag".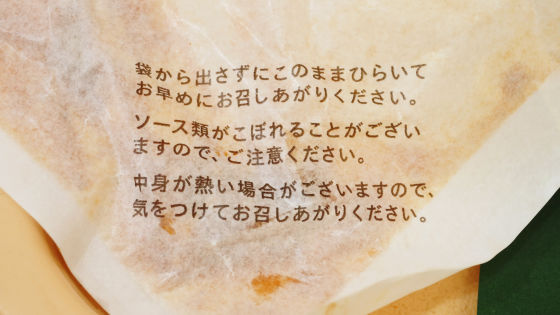 At first glance, the 'Tasty Chili Burger' looks like Mos Burger plus cheese.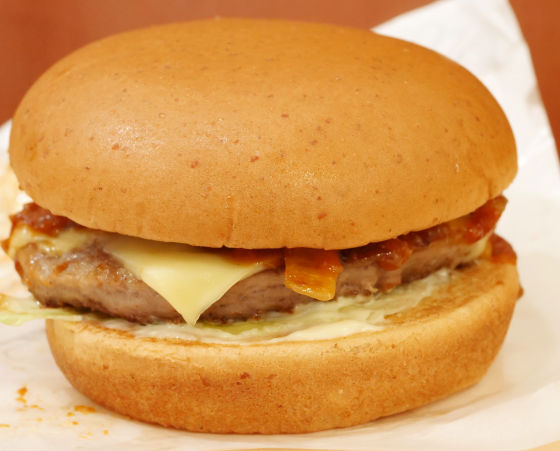 The height is less than 6 cm, the impression that it is neither small nor big as a hamburger.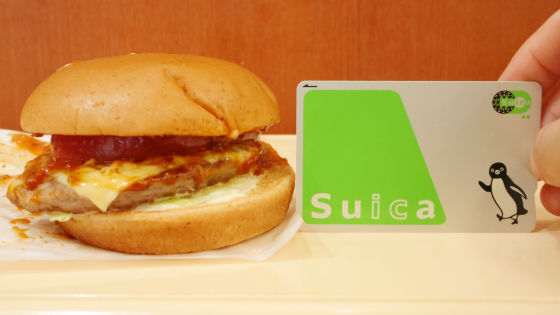 Moss burger uses meat sauce, cut tomato and onion, but in the feast chilli burger, beef ground meat and red kidney, hot chili sauses using chick pea and Japanese style sauce accented with hall mustard are used. Both tomatoes and onions have been sautéed and it has turned into a similar burger.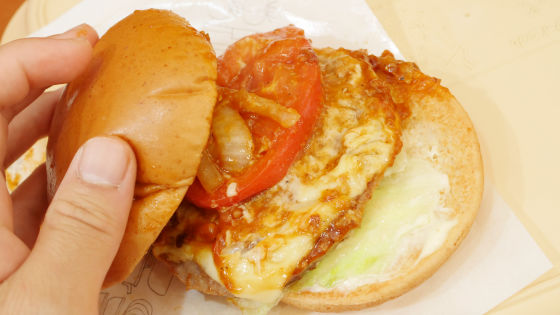 I feel the thickness of Burger once again.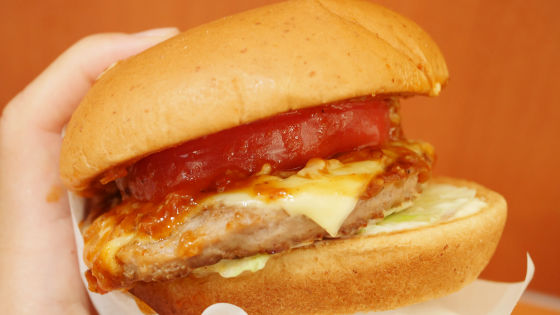 As it is sandwiched between sautéed tomatoes and patties, cheese feels "to melt". Because hot chili sauce is combined with a Japanese style sauce, it seems to be sweet taste at the beginning, but gradually the pungent taste will increase and the drink will swell up to the point that you want a drink. The taste of beef minced meat and patty meat contained in the hot chili sauce, sweetness of baked tomatoes and saute onion and trout stuffing ingredients tells you to hang in like a hamburger. Although it is 150 yen higher than Mos Burger, it is costly and it is convinced that it will take "one feast burger".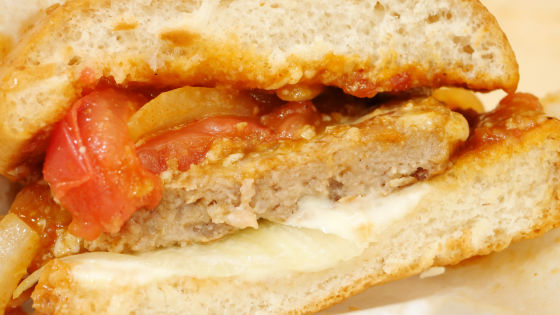 Next is "Spicy Treats Chili Burger." At first glance it looks like a feast chili burger ... ...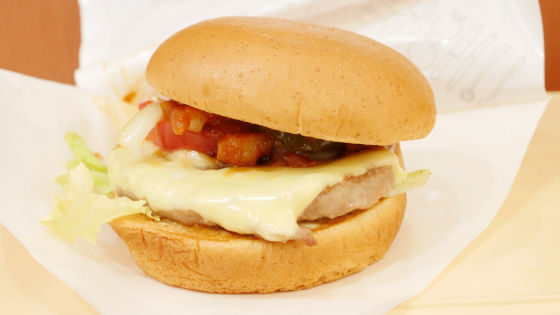 A blue pepper, Jalapeno, representing Mexico, has been added.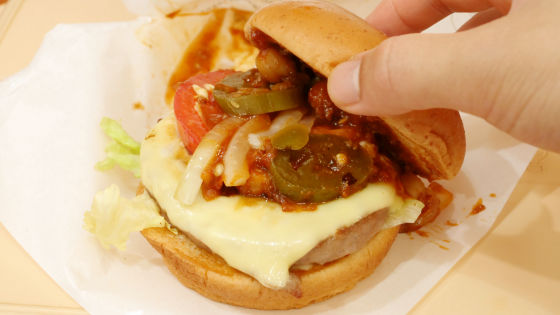 To the feast Chili burgers, Jalapeño's sharp texture and spicyness comes in, and it is recommended for those who say "hot chilli sauce is not enough spicy".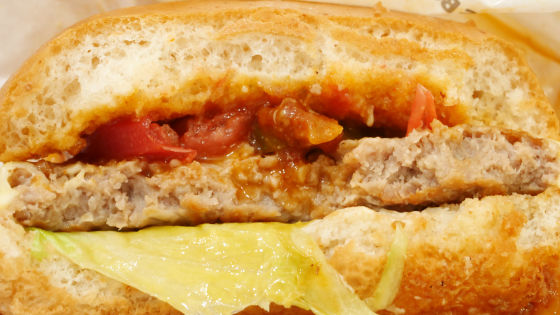 The end is "2 spicy spicy chili burger." It has become more introductory looking than the other two items.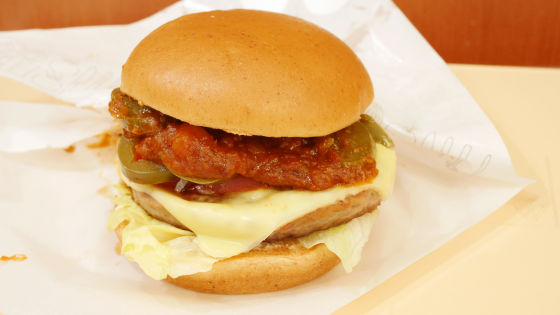 The name "2 hot" comes from the fact that the amount of jalapeno added is doubled.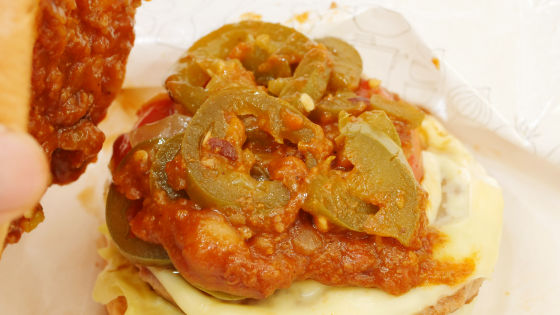 Increased thickness in Jalapeno, eating is somewhat difficult, but the pain that penetrates Patty's delicious taste does not stop.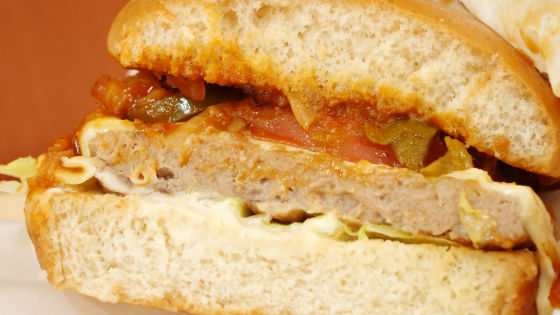 "Tasty Chili Burger" "Spicy Treaty Chilli Burger" "2 Spicy Treaty Chili Burger" is on sale from 10:30 am every Monday at a Mos Burger shop nationwide. It is a limited time item until mid January 2019.