I tried barley coffee 'wheat café CEBADA from world Kitchen' that roasted wheat instead of coffee beans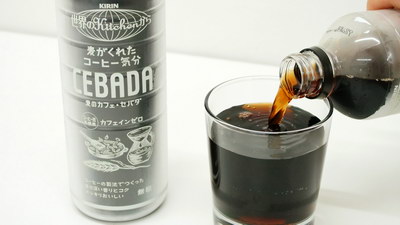 Barley coffee " wheat cafe CEBADA " has appeared on Tuesday, July 24, 2018 in the popular drink series "From the world Kitchen " series of giraffes . As in the coffee production method, Sebada, which roasted barley deeply and grinded with a mill, "It aimed for the taste not to be defeated by coffee" is finished in a refined aftertaste with caffeine zero. I tried drinking a barley drink with a deep flavor like coffee.

Kirin World Kitchen from Wheat Cafe CEBADA | Soft Drinks | Product Information | Giraffe
https://www.kirin.co.jp/products/list/item/softdrink/kitchen_cebada.html

The "wheat cafe CEBADA" (140 yen tax) has a liquid color that is completely black, so it seems that looking just like having put coffee in a transparent plastic bottle. "Barley coffee" made by cooking wheat and citrus peel in a pot loved by families in the region of Levante, Spain A drink made with "Agua de Sevada" as a hint.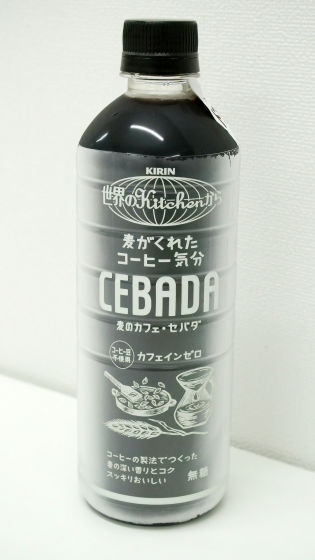 The content per one piece is 600 ml, and the raw materials include roasted barley · malt extract · citrus extract etc etc.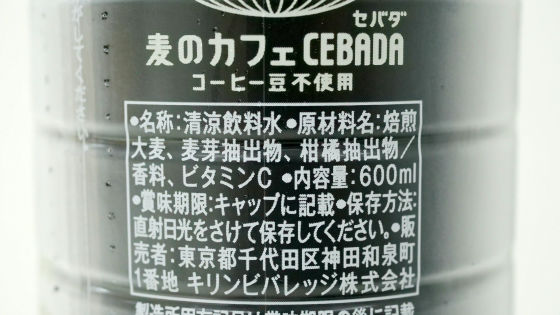 Almost all items such as energy · protein · lipids · sugars · caffeine etc. are almost zero.



I will pour it into a glass.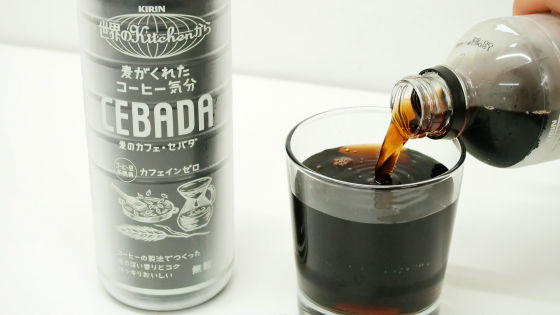 Looks like iced coffee.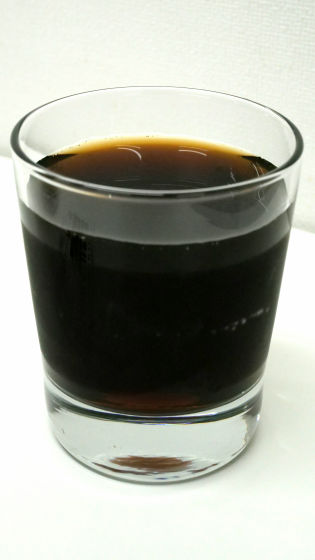 The scent has a fragrant scent of roasted barley, a fragrant aroma close to barley tea.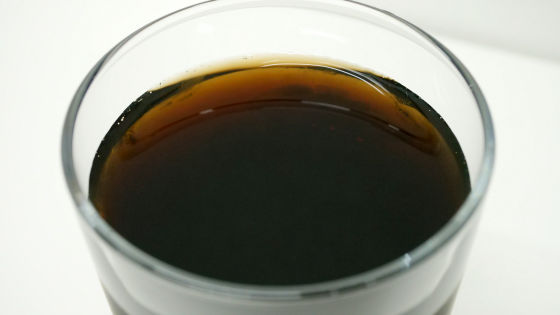 When I drink it, it has a bitter bitterness like coffee and the aftertaste is refreshing. It feels like flavor and bitter taste like barley tea. Since there is no sour taste like coffee, I did not get in the way of eating with sweets and meals, I felt compatibility seemed good.