Why is the movie service service 'MoviePass' dripping down the red letters?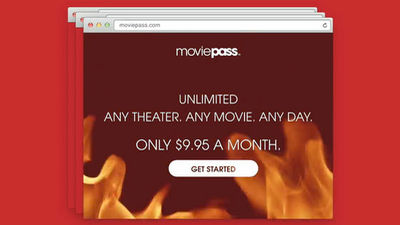 Video distribution services such as Netflix and Hulu are gaining in popularity in Japan, and if you pay a fixed flat fee, you can listen to movies and dramas registered in the service freely from devices such as smartphones and PCs. Meanwhile, in the United States there is a service called " MoviePass " with the movie being unlimited to the movie theater at a movie theater if paying a flat fee ", but MoviePass is in a state where the management situation is extremely strict and dripping down the deficit . A movie that summarizes why MoviePass is deploying such a service is published on YouTube.

The Shaky Economics Of MoviePass


MoviePass is a monthly service ......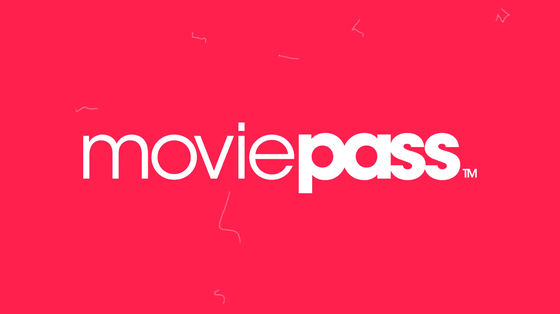 By paying 9 dollars / 95 cents a month (about 1100 yen), movies are unlimited at movie theaters in the USA. Up to 1 movie per day, you need to reserve tickets in advance.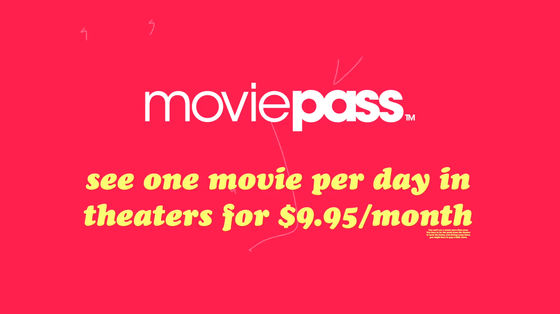 For those who like movies, being able to see up to 31 movies in a movie theater for a month at a fixed amount is a favorable condition of disqualification.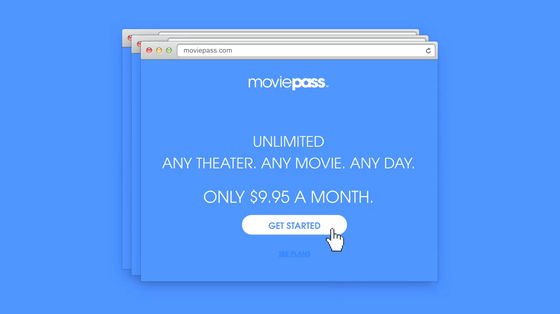 However, it is also famous that such a business situation of MoviePass is not good ...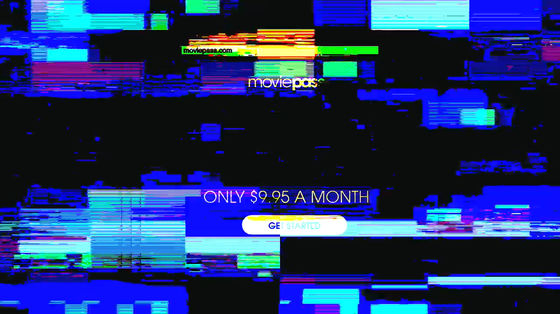 It is said that it is dripping down the deficit like the blood flowing in film by Quentin Tarantino .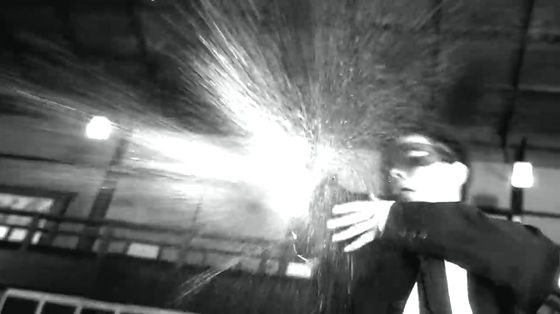 It is easy to answer the question "Why does MoviePass become deficit?" While MoviePass's monthly fee is $ 9.55 cents, the average movie fare in the American cinema is 9 dollars and 16 cents (about 1090 yen). MoviePass pays the movie fee as it is, taking over the user's movie fee.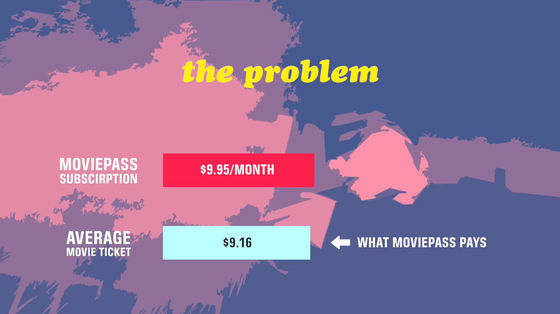 In other words, it is a calculation that the member gets a large deficit just by watching the movie just twice a month.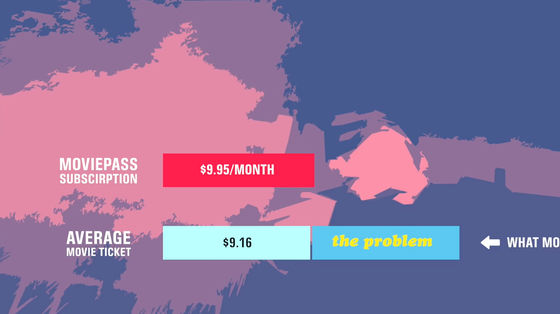 In addition, in urban areas such as New York and Los Angeles, the movie fee is high, and there are also places that exceed 15 dollars (about 1700 yen). In such cities, members will earn more than the monthly fee just by watching a movie once.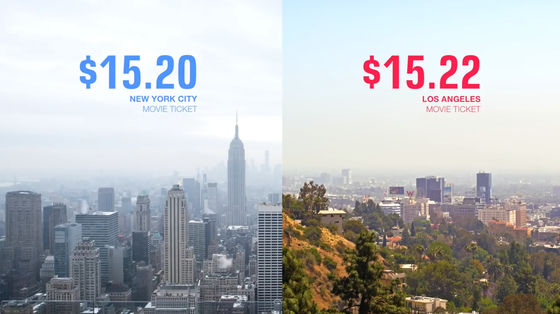 MoviePass membership is said to exceed 3 million people, but financially it is said that the situation is very severe.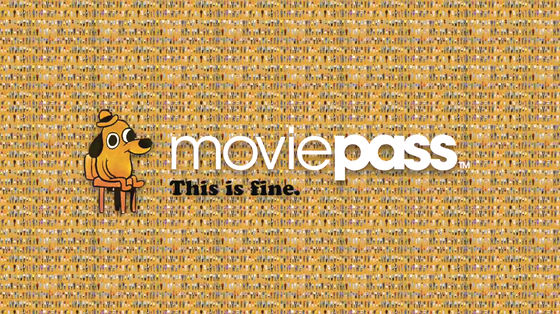 The average MoviePass member seems to see 1.5 movies a month.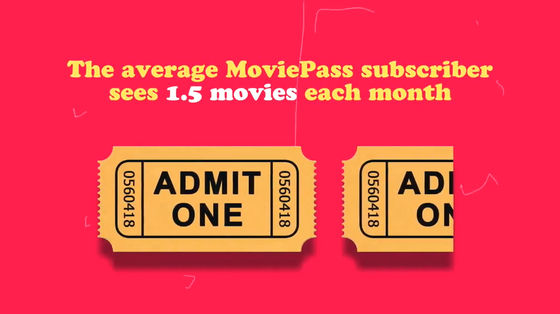 In 2017 Helios and Matheson Analytics , a parent company that operates MoviePass, reported a loss of $ 150 million (about 16.5 billion yen) indeed.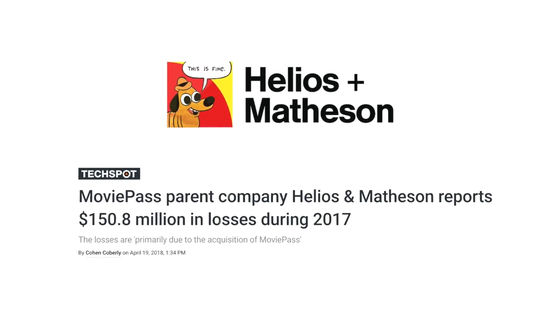 And in the May 2018 report, on average there is a deficit of $ 21.7 million (about 2.4 billion yen) per month.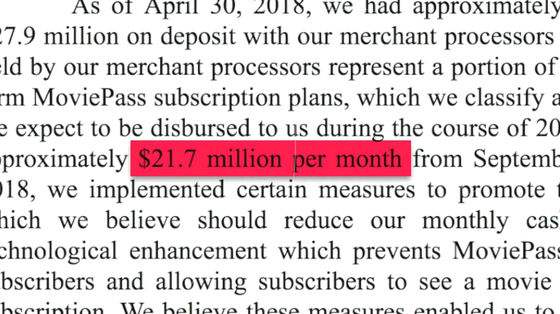 The business condition is truly a fire. At this point I was supposed to have only two months' worth of payment ability ... ...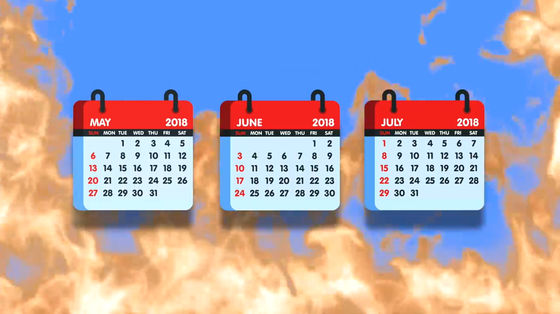 Somewhat after two months in July 2018, the site has survived without being closed.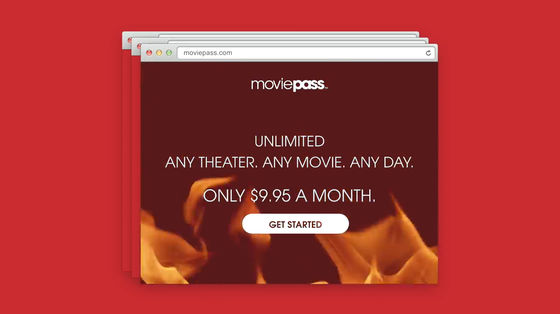 It is a MoviePass that keeps tightrope of the tightrope, but somehow it is held because the investor is providing funds.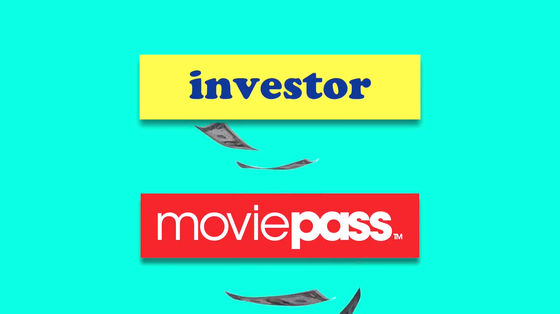 When I heard that "profit has not been raised", it seems that there is a problem as a company, but Blue Apron of food delivery service, Dropbox of online storage service, Uber of dispatch service, Spotify of music streaming service such as spotify of music streaming service etc. Prominent companies have not earned profits.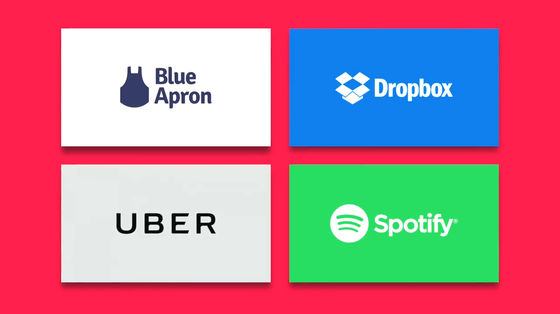 Actually, it seems that profits are not raised for three quarters of the 108 companies that made public shares in the US in 2017. These companies continue to operate, despite deficits under the expectation that "although it is in the deficit at present, it is possible to improve earnings eventually".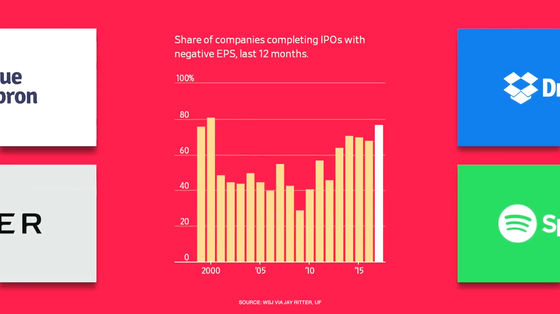 Even big supercomers like Amazon , for example, total revenue is rising sharply but it keeps going flat from the viewpoint of profitability.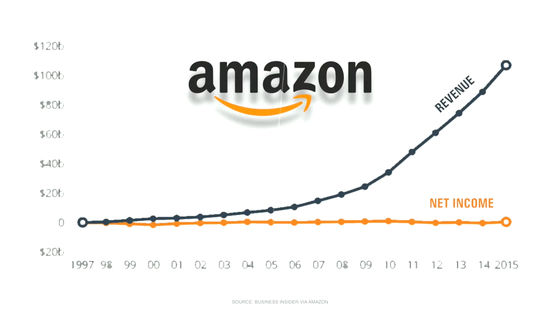 However, with the MoviePass system, the number of members has increased, so income can not keep up with cost anytime. Rather, it is expected that deficits will increase as members increase.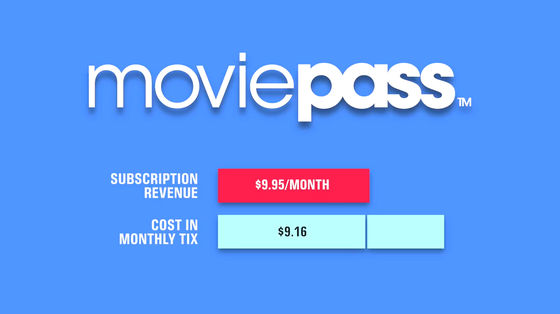 Of course MoviePass side has also incorporated that fact.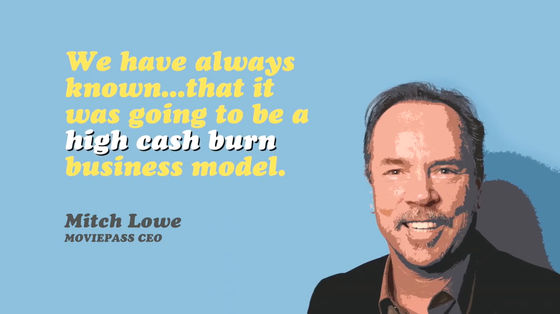 As of August 2017, the number of members who were 20,000 people has increased to 3 million without a year. MoviePass aims to increase the number of users by 5 million people in 2018.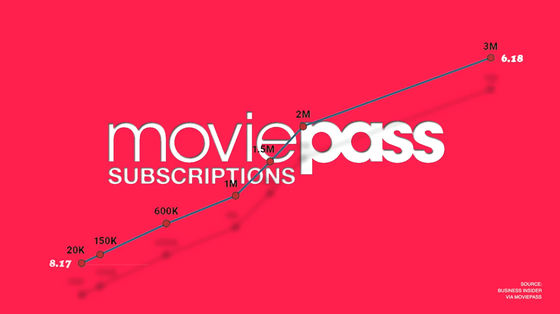 In the survey in 2016, half of those going to the cinema answered that they visited the movie theater one to three times "3 to 6 times". In order not to let go of such a light user, MoviePass can not raise the price unnecessarily.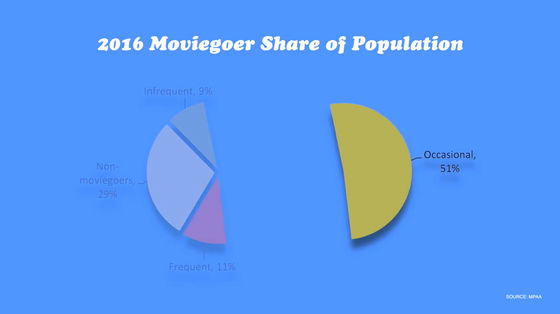 MoviePass plans to collect user's movie appreciation data with the application in order to improve the deficit constitution.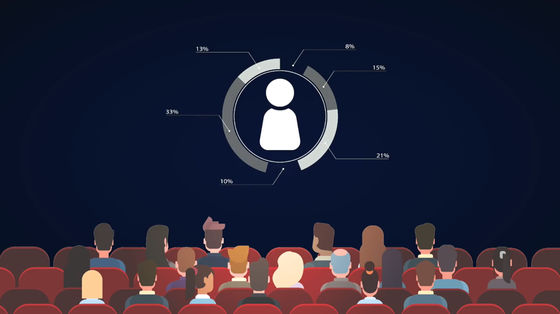 The collected user's data is sold to movie studios and advertising companies ......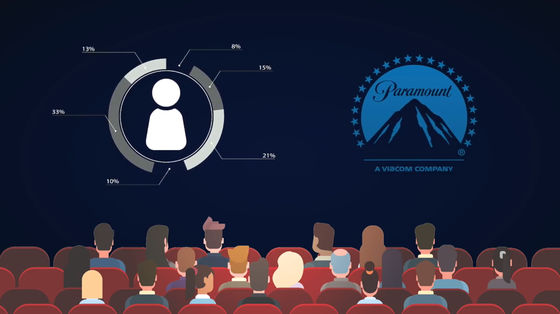 Eating out in the vicinity of the movie theater may also be able to obtain advertisement expenses in the form of advertising with the application to the user.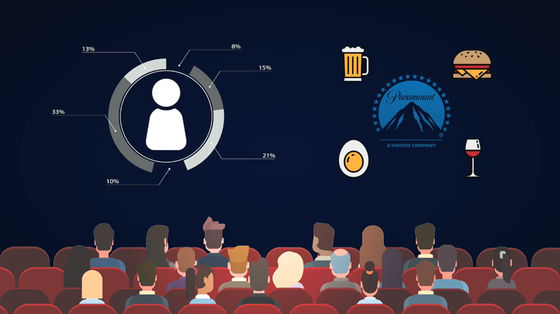 Also, it seems that MoviePass is expected to be able to negotiate equally with movie theaters and shops around movie theaters after becoming a company of a sufficient size. If that happens, he says he is stepping on if he can get some of the ticket fee back.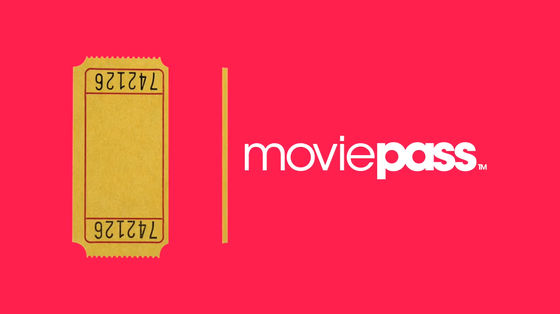 It accounts for the majority of revenue in movie theaters, it is a store in the hall that sells popcorn etc.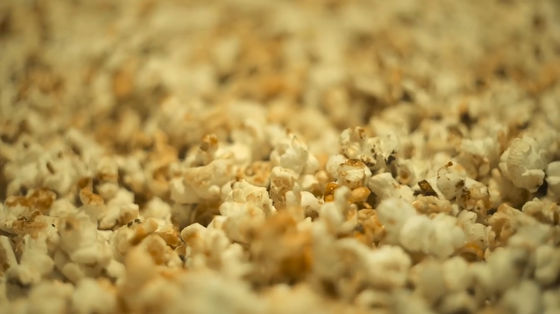 The more you go to the cinema, the more likely it is to buy something in the shop.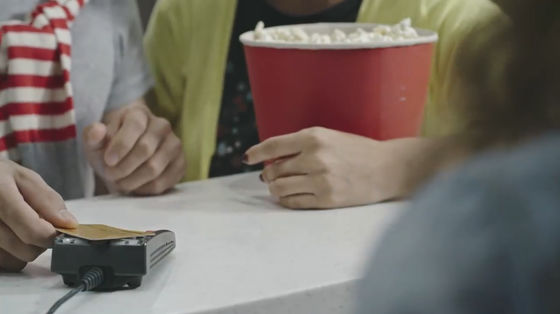 As of now, at movie theaters more than half of the ticket fee is paid to the movie studio.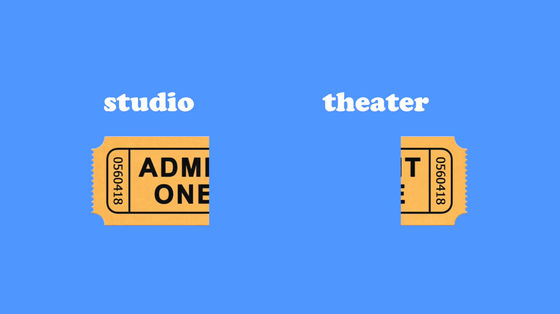 If more people go to the movie theater obviously by MoviePass, negotiations may be made to pay a part of the sales of the shop to MoviePass in the same way.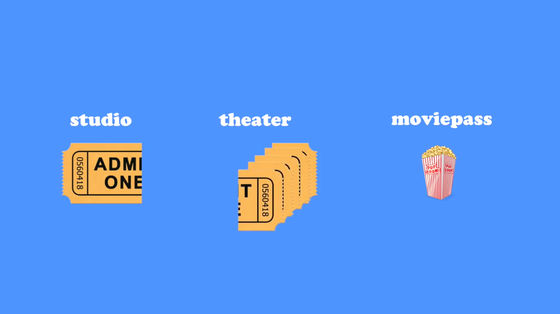 With a flat-rate service like MoviePass, people may get more movies in the cinema with a bit of a whim.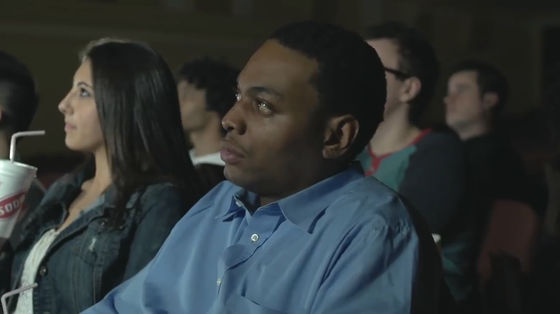 As more people go to the cinema, MoviePass may be able to improve revenue if all the favorable data on MoviePass side is available.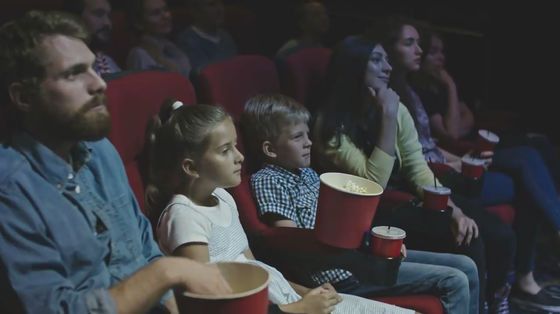 As of now, no one knows how many users will go to that stage. It may be 20 million people, maybe 100 million people.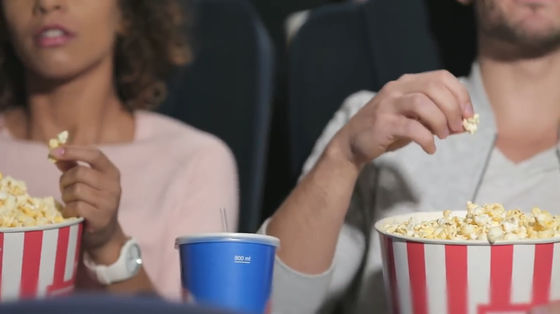 Whether MoviePass can hold up to that point or not is important, movies are summarized.