I tried to taste the Starbuck's chilled cup 'Mango Delight WITH Mango Milk Pudding' which included Purupuru Mango Milk Pudding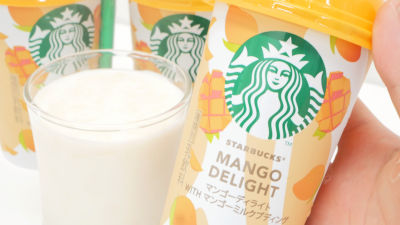 " Starbucks Mango Delight WITH Mango Milk Pudding " plus the taste of mango in plus milk as a drink that can be drunk as a dessert in Starbucks " Chilled Cup " series appeared for a limited time from July 10, 2018 (Tue) I will. I tried drinks that not only finished mango as a summer-like flavor but also added mango milk pudding, I can enjoy the taste of mango and a smooth texture.

Starbucks Chilled Cup "Mango Delight WITH Mango Milk Pudding" New Release - Desert Beverage Enjoying Mango Milk Pudding Texture on Harmony of Mangoes and Milk | Press Releases (201/06/26) | Starbucks Coffee Japan
http://www.starbucks.co.jp/press_release/pr2018-2745.php

This is "Starbucks Mango Delight WITH Mango Milk Pudding" (219 yen tax excluded). A drink using mango which is popular as a classic flavor of Frappuccino at Starbucks stores. The cup is adopted a dome type overcap reminiscent of frappuccino.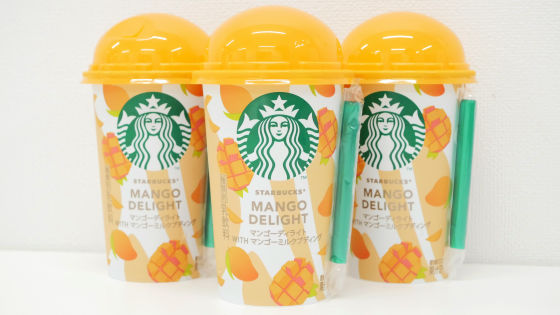 The type of drink is "milk drink". Contents amount is 180 ml. Raw materials are raw milk (less than 50%), dairy products, sugar, mango juice etc. line up. In addition, mango juice is contained 2% based on the content.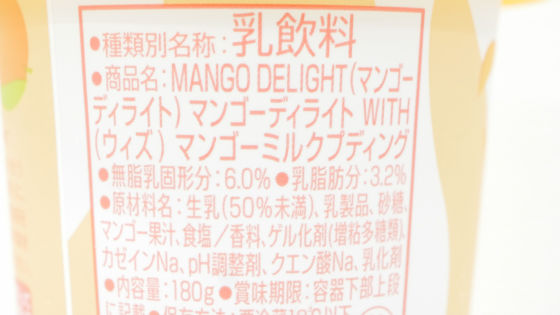 The energy per one is 137 kcal.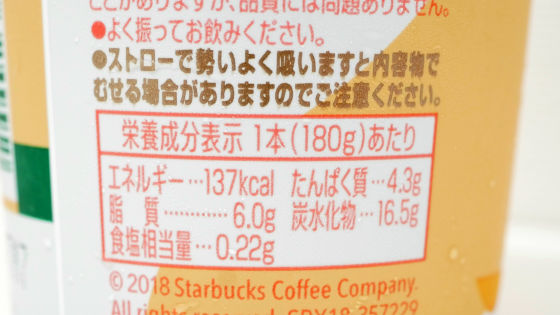 There is a notice in the cup that "Please pour drink after shaking well because there is pudding."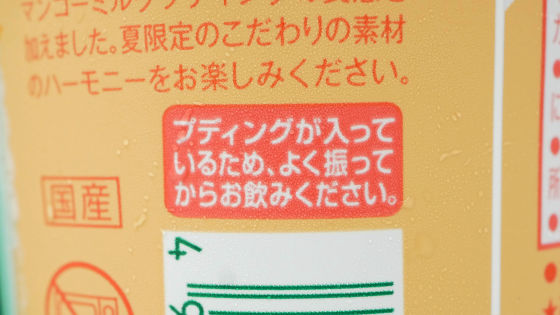 Try shaking well about 30 times up and down right and left.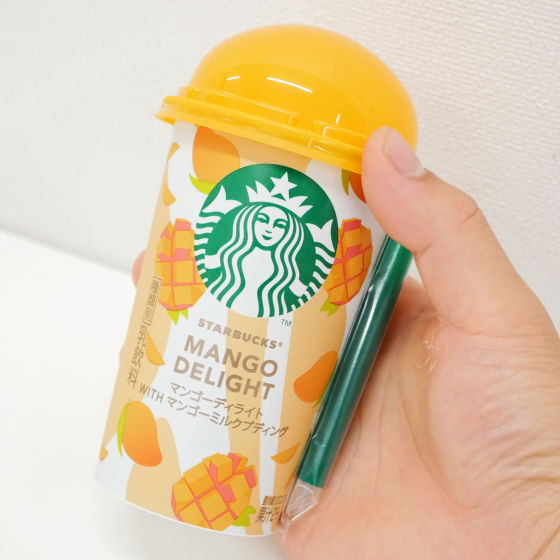 There is an inner pig when opening the cup ......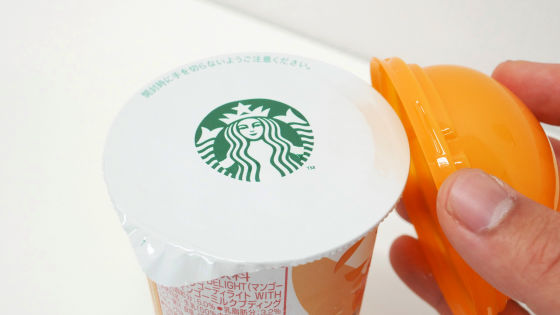 The inside of the cup looks like this. You can see that orange mango milk pudding is included in white milk.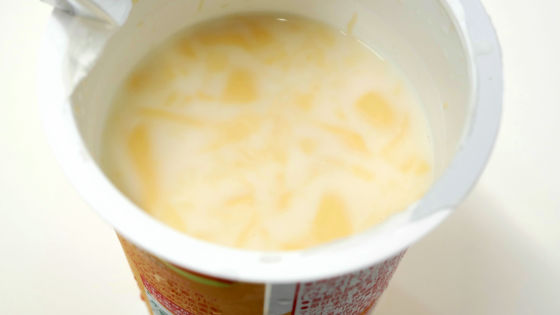 After drinking, you can enjoy a rich aroma of creamy milk and mango. You can also enjoy the crisp texture of mango milk pudding from straw. The scent of mango is clearly attached to milk. The drinks themselves do not have a rich sweetness like frappuccino and discreet. Because there is not much taste attached to pudding, we only add plump texture. Because the flavor of mango is contained sparingly in milk, I felt that it would fit together with sweet fruits and sweets.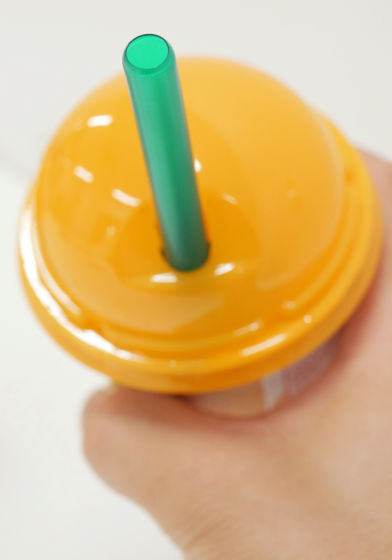 "Starbucks Mango Delight WITH Mango Milk Pudding" is a commodity that can be purchased at convenience stores nationwide.