Application for patents on automatic driving car technology that allows Apple to park and park with driver's intention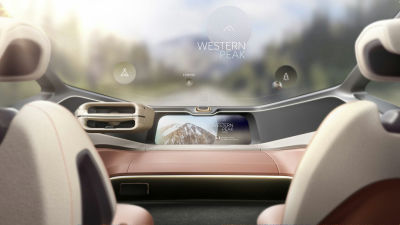 Apple, which is embarking on the development of automobiles, has applied for a patent on technology related to automatic driving cars. With this technology, cars will be able to stop the user's intention and stop and park at the best location.

United States Patent Application: 0180164817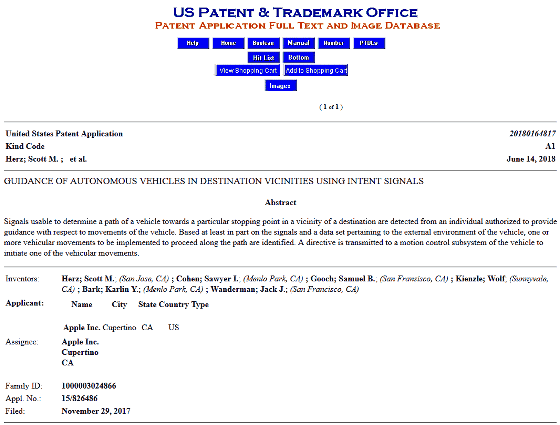 Apple self-driving car patent to how it can figure out where you want to go | 9to5Mac
https://9to5mac.com/2018/06/14/apple-self-driving-car-patent-intent/

On June 14, 2018, the US Patent and Trademark Office issued a patent entitled "Guidance of autonomous vehicles in destination vicinities using intent signals" entitled "Induction Method of Automatic Driving Car around Destination Using intent signals" We released the application. The term "intent signals" (intention signal) is used as the theme of this technology, and it seems that the main purpose is to let the automatic driving car read the intention of the user.

As an example of "intent signals", a conversational parking order has been raised. For example, when arriving at a huge home center, a person riding in an automatic driving car speaks "I want to buy plants for the garden today", the automatic driving car took away the intention of the user, and "home gardening" You will be parked in the nearest parking space at the corner.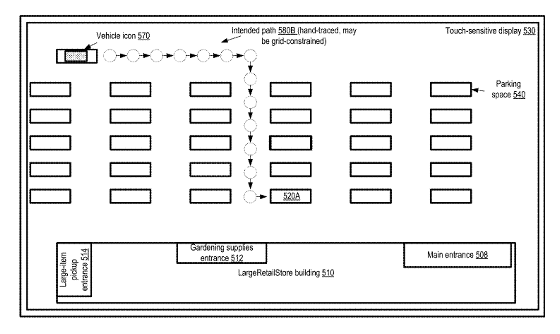 Also, as an example of intent signals, a method of guiding a parking place from outside the vehicle is shown. When the user goes out of the automatic driving car and finds a suitable parking space, it means that it is possible to induce "this way, this place". Smartphone is used for guidance, not to direct on the screen, but to pick up in the hand to point to the intended place, to induce an automatic driving car like a beckoning. It seems that smart phone acceleration sensor etc is utilized.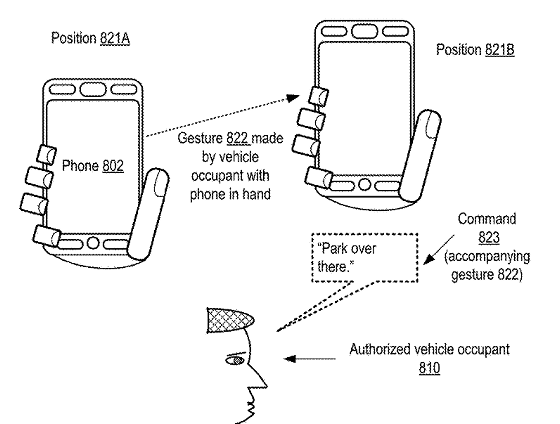 It is also possible to specify the approximate range using smartphones for the place you want parked. Automatic driving car recognizes obstacles such as other vehicles that are stopped, while looking for the best place for the user's intention and parking.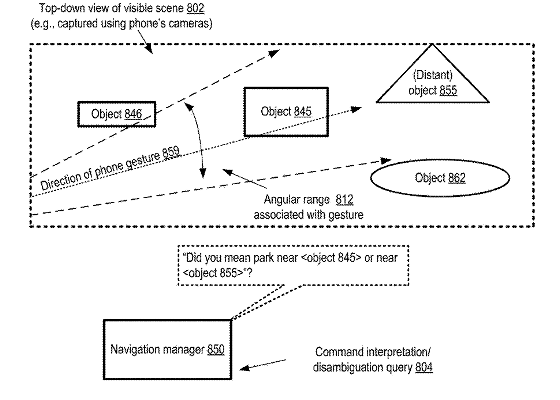 According to Apple, the automatic driving car reads intention from the user's usual behavior pattern. You may be able to grasp 'Favorite parking space' etc and park it in the location you want.