It is reported that Apple is developing a new device with an ARM processor named "Star"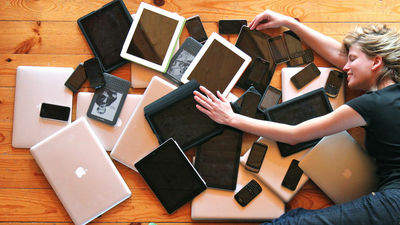 byLuke Wroblewski

I have many users all over the worldAppleIs in TaiwanPegatronWe are doing part of the manufacture of the iPhone at the factory. It is reported that prototypes of Apple's new devices are manufactured at Pegatron, which is a major supplier of such Apple.

Apple's Star project can be an ARM-based touchscreen hybrid with LTE | 9to 5Mac
https://9to5mac.com/2018/05/25/apple-project-star-arm-details/

Code name"Star"The new device named" Device "is manufactured at least in January 2018, and it is said that a factory of Apple partner Pegatron in Taiwan is in charge of manufacturing. Produced prototypes are tested at Apple headquarters, so a few have Apple headquartersCupertinoIt is sent to.

Since 2006, Apple has been using Intel 's CPU processor on Mac, and mobile devices such as iPhones have used Apple' s proprietary processor since 2010. But Star, which is reportedly under development, said there is a possibility that it will be the first Mac to be equipped with an ARM processor.

Although details on the performance of Star have not been found out, it has touch screen · SIM card slot · GPS · compass · water resistance, it is Mac's boot systemEFII know that it works. Star is targeting the shipment in 2020 and it is reported that it may be classified as a device different from existing devices such as iPhone and Mac.


byYutaka Tsutano