I tried four items such as "Tsubu-an" of Eitaro General Honpu and Mini-Stop "Washing Mont Blanc" of Wazae Eclectic Suites using "Black Mitsu"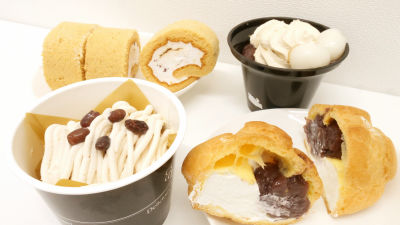 A long-established Japanese confectionery store that has been established for over 200 yearsEiotaro General Maintenance(Eitaro so yo jpo) "supervised by 4 sweets appeared on May 16, 2018 (Wednesday) at a mini stop store nationwide. "Hokkaido produced red beans and Okinawa prefecture's brown sugar etc. used the sticking material"Black Mitsu Mont Blanc"Tsubu Ahn & Whip Shoe"Refill roll cake with buffet whipped & black onion sauce"Japanese parfait Tsubunan & Mitsuke MousseI tried to taste it.

A supermarket sweet sale using Kuuna and Black Mitsu of a long-established Japanese sweet shop "Eitaro General Complex" that celebrated its 200th anniversary release
(PDF file)https://www.ministop.co.jp/corporate/release/assets/pdf/20180514_10.pdf

The four sweets are "Sweet & Wheat Shoe" (upper right) "Sweet Roll Cake Tsubunan Whipped & Black Matsu Sauce Entertainment" (Left Bottom) "Leakage" Pafé Tsubun & Mitsu Mousse "(lower right). "Tsubu-an" or "Mitsuke" of Eitaro General Honpu which is said to be "the soul of Eiotaro general general puff" is used, and three ingredients of Hokkaido red bean, Hokkaido produced sugar beet, domestic algae salt I used brown sugar using only, I use brown sugar from Okinawa Prefecture.



Black Mitsu Mont Blanc (280 yen including tax) is Mont Blanc using black mats and Tsubu-an in "Eitaro General Complex".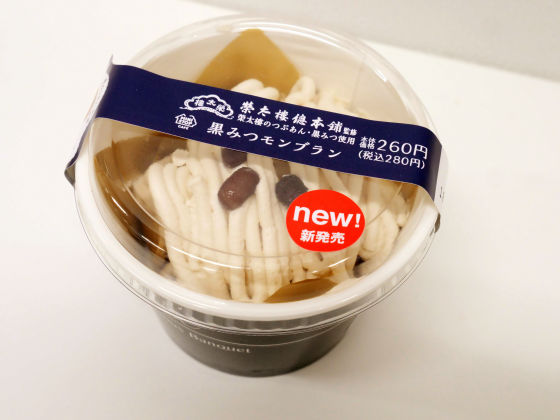 Above the sponge, whipped cream, black sauce sauce and black mat cream are squeezed and azuki beans are put on it.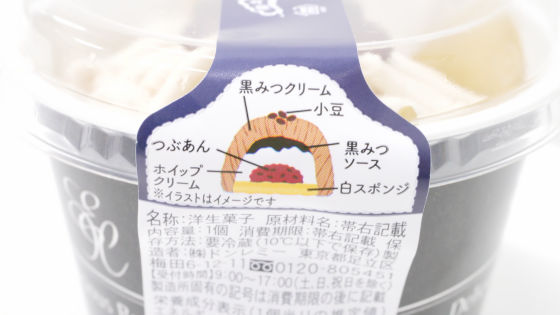 The height of the cup is about 7 cm and it is like this when compared with iPhone 7 (long side 13.8 cm).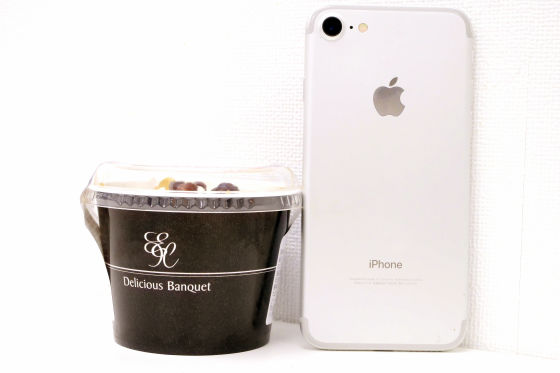 When you remove the cup, you can see red bean and black mat cream.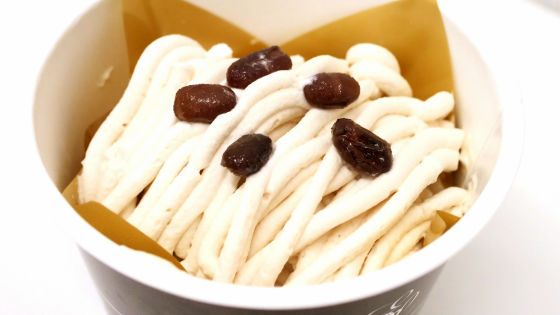 Black Mitsu Cream is soft sweetness and smooth texture. The flavor of the black mattice is combined, an elegant finish. It is finished in a refreshing taste which is not too dense.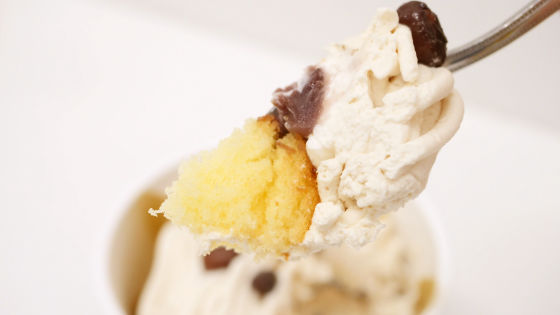 Next, "Tsuenan & Whip Shoe" (150 yen including tax). Etsutaro General It is a cream puffed with Tsukuan and whipped cream.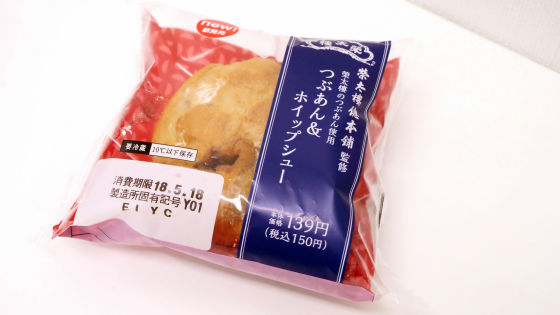 When you transfer to a plate, you will have a pleasant scent of shoe fabric. The size is like this.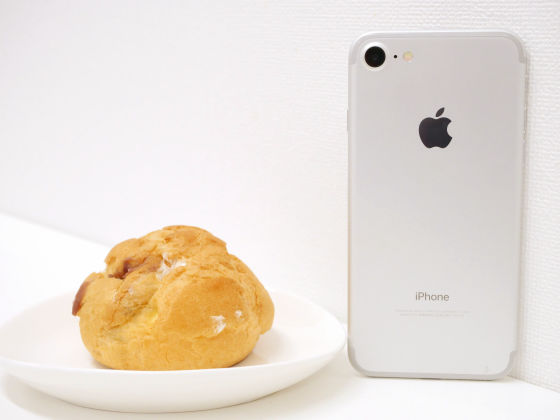 As you cut it you can see that Tsubuan and whipped cream are packed tapped.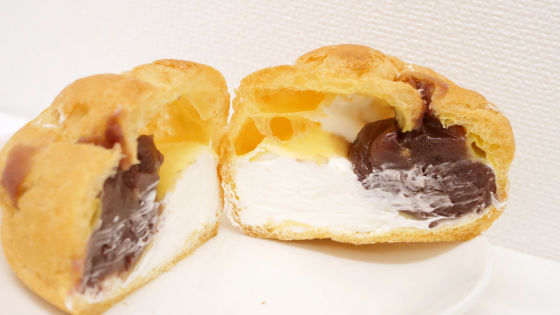 Tsubuan is an elegant sweetness that aroma aroma, combined with a milky cream, has become a luxurious Japanese and Western cuisine cream that can taste Tsuyuan and a confectionary cream as it is.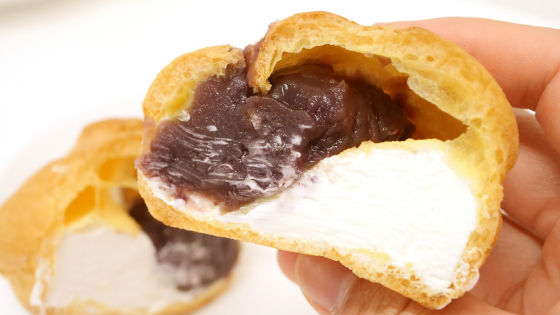 The three items are "Japanese parfait Bunen & Black Mitsu Mousse" (298 yen including tax). It is a parfait using black mats and Tsubu-an in "Eitaro General Honpu".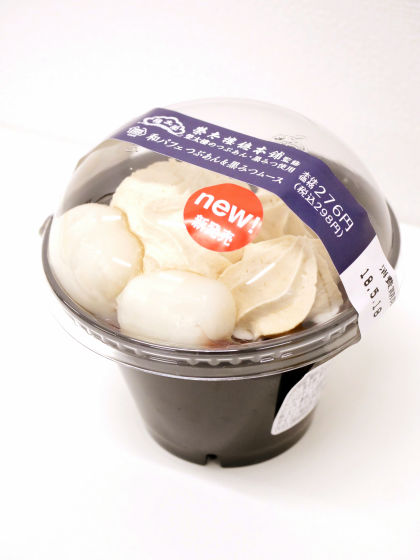 Sponge, Tsubuan, and white balls are put on the black Mizu mousse, and finally the black mini whip is squeezed.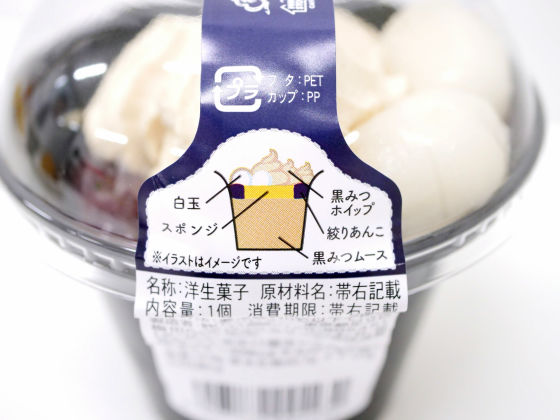 Try removing the lid and this is like this. You can see black mini whipped slightly dyed in black color in the center.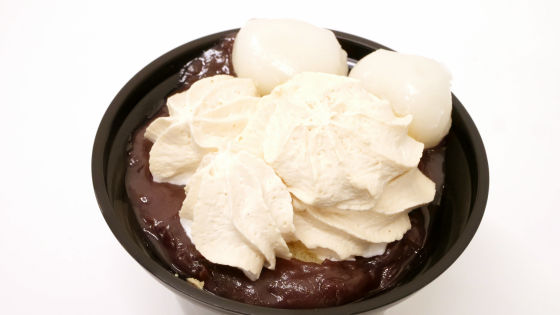 There are two white spots on the side of the Black Mitsu Whip.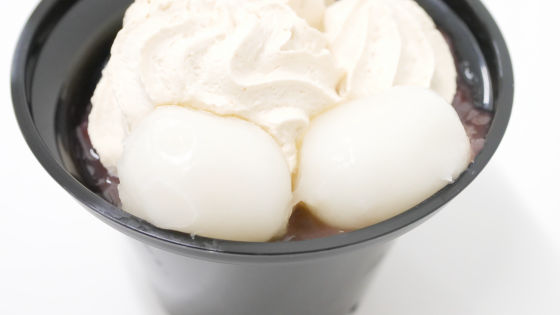 When you eat black onion whip, bean sprouts and white spoon on a spoon, you can enjoy a crisp texture with white spots of mochi mochi as well as black matsu whip with taste of "harmony" with white balls.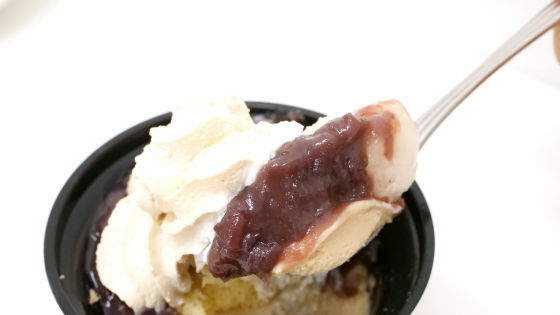 When eating forward, black miso mousse appeared.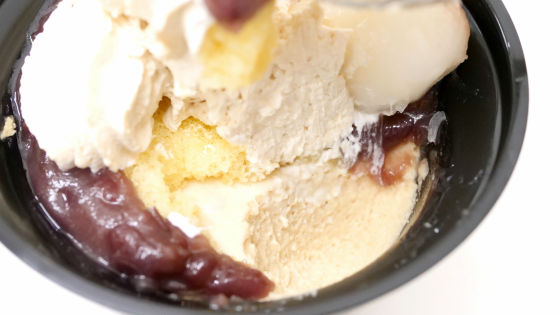 The mousse is finished in an unobtrusive sweetness with a slightly flavored black onion. With mouthfeel and mouthfeel, the mousse gently melted on the tongue unlike cream.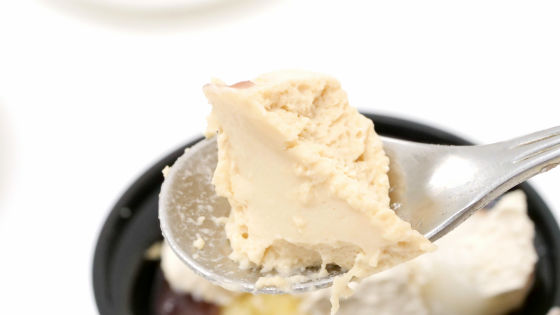 The last is a rolled cake "Fuwamo Roll Cake Tsuenan Whipped & Black Mitsu Sauce Entertainment" (260 yen including tax) using Black Mitsu and Tsubu-an in "Eitaro General Honpu".



It is cut into 3 cuts, and this size is about this.



"Tsubuan whipped" and "Black Mitsu sauce" are rolled in the sponge fabric.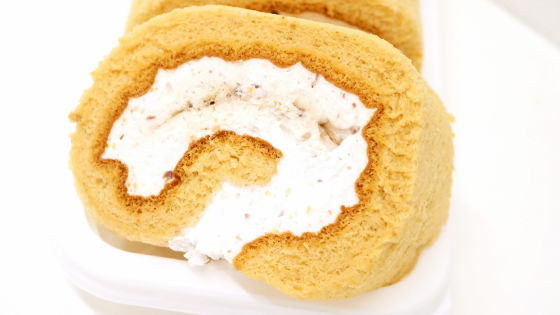 Roll cake with fluffy texture when eating. When you feel the taste of the soft sponge dough, good mouth of the buffalo whipped, you can feel the flavor change with the time difference like the black syrup flavor of the black disc next time.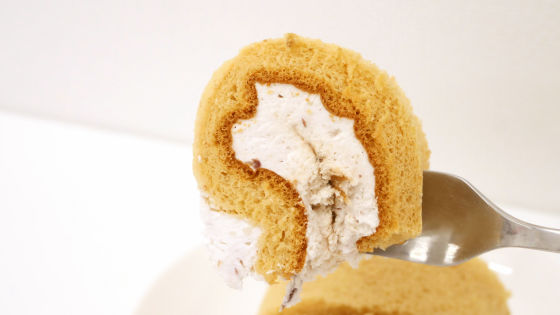 SakaeFutoshi 樓總 "black honey Mont Blanc", "Tsubuan & whip shoe," "Fuwamochi roll cake one Bouin's whip and black honey Sauce," "sum parfait one Bouin & black honey mousse" in the present Marts supervision has been dealt with in the country of Ministop store Although it is limited time sale goods until June 5, 2018 (Tue), it is.