Korean companies appeal that Apple's fingerprint authentication "Touch ID" is a patent infringement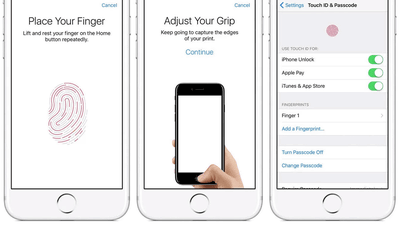 Apple has manyPatent infringement litigation, But the Korean company is appealing that the fingerprint authentication function "Touch ID" installed in Apple's iPhone infringes its own patents.

Korean venture calls Apple's Touch ID a copycat
http://www.theinvestor.co.kr/view.php?ud=20180412000817

Apple facing lawsuit from Korean firm alleging Touch ID infringes its patent | 9to5Mac
https://9to5mac.com/2018/04/12/touch-id-patent-lawsuit/

It is the first face of South Korea's mobile Internet related venture that announced that it intends to file a patent infringement lawsuit against Apple. Firstface's CEO John Lark has patented patents in several countries including Korea, Japan, and the United States since 2011 as a solution that can immediately unlock the home screen of the smartphone with the fingerprint of the finger using the home button with the sensor I will.

Shim Young Tak, a professor at the Korea campus of the State University of New York and co-CEO of Firstface, said, "The solution of authenticating a user's fingerprint and activating the smartphone screen is based on Mr. Lark's invention I did not see it at all "and commented on the validity of Firstface. Mr. Tak initially thought about licensing Firstface's patent to Apple, but Apple said that he refused it.



It is a Korean economic paperBusinessKoreaFirstface isPatent · TrollSuggesting that the company has filed a patent infringement lawsuit targeting Samsung in the past. In addition, Firstface seems to have a patent on face recognition, and there is a possibility of filing a patent infringement lawsuit on Apple's face authentication function "Face ID".

The existence of a patent / troll that obtains a patent and raises a lawsuit on suspicion of patent infringement is always anxious for Apple. In many cases, lawsuits have been filed in the eastern part of the state of Texas in the United States, and in recent cases also the patent / trollVirnetX is ordered payment of compensation of 50 billion yen or more.