iOS 11.3 official version is released, new battery related new features and new anime letters appear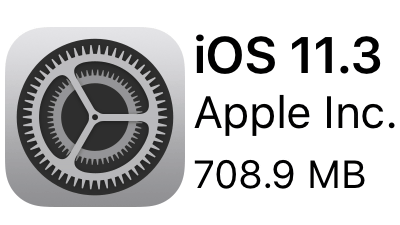 Local time from March 29, 2018, the latest OS for iPhone / iPad / iPod touch will be "iOS 11.3Delivery started. iOS 11.3 has become a major update, adding new AR experiences and making it possible to use new animated characters, as well as new features such as terminal battery and performance additions are added.

iOS 11.3, available from today - Apple (Japan)
https://www.apple.com/jp/newsroom/2018/03/ios-11-3-is-available-today/

About the security content of iOS 11.3 - Apple support
https://support.apple.com/ja-jp/HT208693

· ARKit 1.5
"ARKit" which appeared together with iOS 11 was upgraded to ARKit 1.5. With this application, it is possible to provide AR experience using not only horizontal surfaces such as conventional tables and chairs but vertical surfaces such as walls and doors. Also, irregularly shaped surfaces such as a circular table can be mapped more accurately than ever before. For example, the AR application provided in the App Store is "Boulevard AR"With the new vertical direction detection enabled, it will be possible to display art objects etc in the classroom and home walls.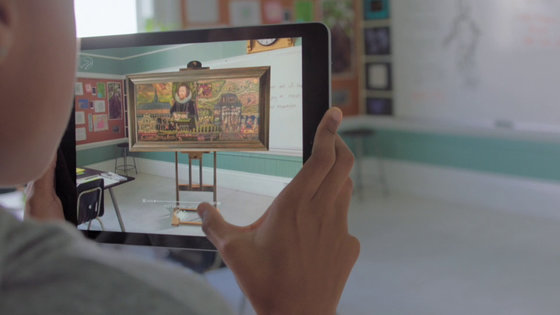 This is realized by using advanced computer vision technology and detecting and recognizing the position of a 2D image such as a signboard, a poster, and a figure. In addition, views of the real world to be displayed through the cameras are improved even resolution 50% than the conventional, further sharper reflect images by support for autofocus, now certain perspective is obtained I will.

· Ani character
Dragon, bear, skull and lion are newly added to "Anime letters" that can be used on iPhone X.

Dragon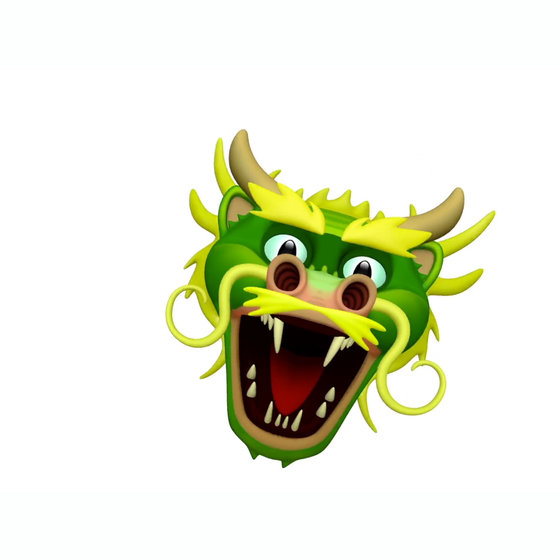 bear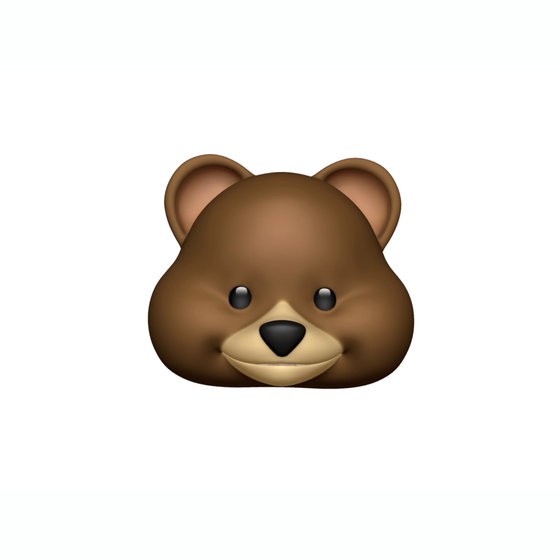 Skull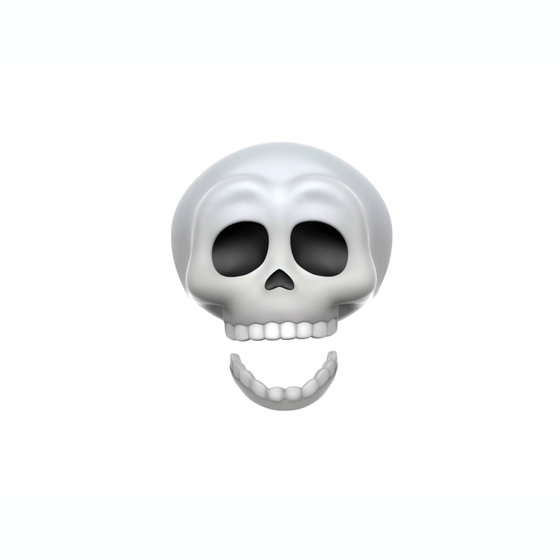 Lion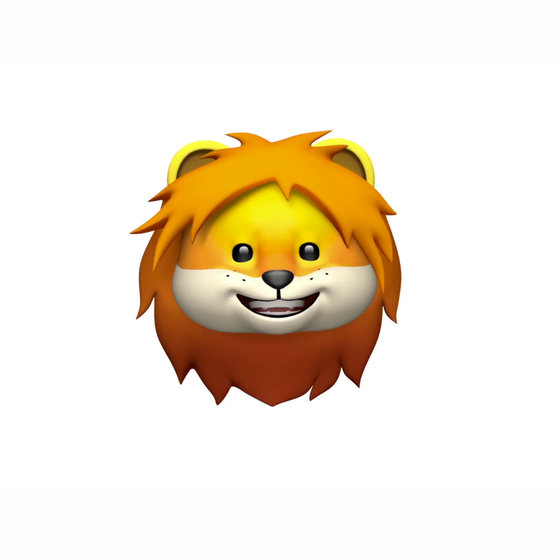 · Business Chat
"Business Chat" offered as a beta version in the United States and Canada is a business chat where users can talk directly to a company, ask questions by live on-line with a person in charge, make payments using Apple Pay, It is a new way that you can do things like going out and at home. When searching for retail stores, hotels, banks and other companies from applications such as Spotlight search, Safari, map, etc., the option to send messages directly to the target person via iPhone or iPad message application will be available. In Business Chat, users themselves can decide whether to tell their contacts to themselves, and by default they will never convey their personal information to the other company.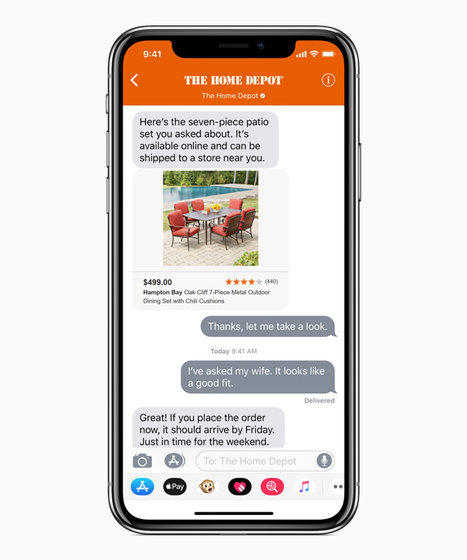 · Health Records
New in iOS 11.3Health RecordsIs to allow patients who attend more than 40 medical institutions participating in the project, such as Duke, NYU Langon, Stanford, Yale University, to see their medical records collected from multiple medical institutions on the iPhone . By newly increasing the corresponding medical institutions, patients will be able to obtain more information about their medical information, such as examination results, medications, and physical condition. The data of Health Records is encrypted and protected by passcode.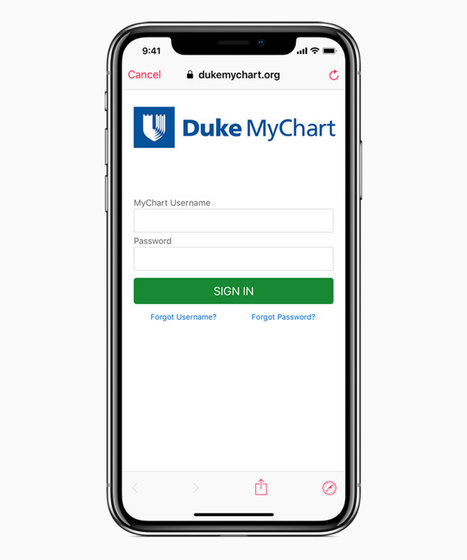 · Data and privacy
In iOS 11.3 and macOS 10.13.4, the data and privacy information is updated to make it more "understandable" how the user's personal information can be used? I will. In the scenes of enabling security protection at Apple's service, personalizing the iOS experience, and when Apple asks for permission to access personal information, new icons indicating privacy and detailed privacy information will always appear.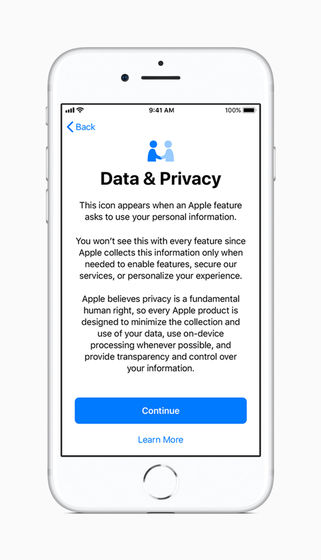 · Battery and performance
iOS 11.3 tells you battery status and adds new features to recommend it when battery repair is required. This new function is provided in "Battery" of "Setting" and is available for iPhone 6 and later terminals. In addition, it checks whether the power management function which is introduced from iOS 10.2.1 dynamically manages the maximum performance of the iOS device and avoids unexpected shutdown is checked and it is turned off by the user It becomes possible to do. This function is also provided in "Battery" of "Setting" and it is available on iPhone 6 / iPhone 6 Plus / iPhone SE / iPhone 6 / / iPhone 6s Plus / iPhone 7 / iPhone 7 Plus.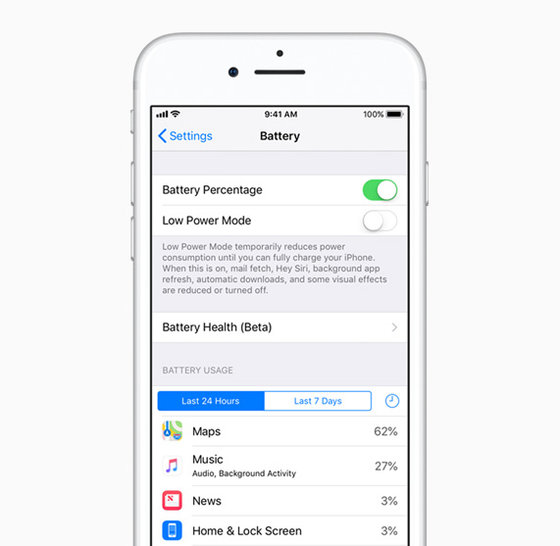 Other new functions in iOS 11.3 are as follows.


· With Apple Music, you will be able to view streaming videos of music videos without being disturbed by advertisement display. As well as newly arrived videos, works of familiar old works and favorite artists can be viewed continuously through the new music video playlist.

· With Apple News, you can see the most important video of the day through the newly added Video Group and enhanced Top Stories for For You, so you can get into the latest information more easily than ever before.

· Commuters in Beijing and Shanghai will be able to use Apple Pay on iPhone or Apple Watch. This makes it easier, faster and more reliable to get on the subway and bus lines.

· An Apple TV application will be newly available in Brazil and Mexico that will be an integrated place for iPhone, iPad, Apple TV users to find the best shows and movies and start watching. In these countries, you can join the US, Australia, Canada, France, Germany, Norway, Sweden and the UK to use Apple TV applications.

· Brazil can also use Siri for Apple TV 4K and Apple TV (4th generation), so that you can search, watch (use) movies, shows, songs, applications, etc. with your own voice Become.

· By authenticating HomeKit software, developers will be given a new way to keep existing accessories compliant with HomeKit after protecting their privacy and security. By complying with Advanced Mobile Location (AML), when calling emergency services of each country that supports this function, the current position of the user will be automatically transmitted to the other party.