I have eaten "Sparkling wonderful strawberry" of Spring-like colorful Ogakuan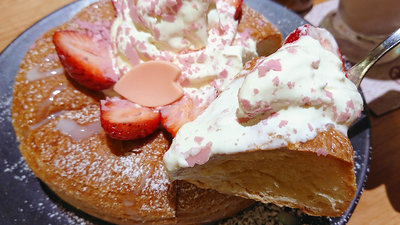 Sweet tea ceremony developed by Komeda "Okagean"so,"Siroonoir Extremely strawberry"Was joining the lineup as a limited-time product, so I went to eat.

Limited period Siloir extreme strawberry
http://www.komeda.co.jp/up_files/info2/info20180312.jpg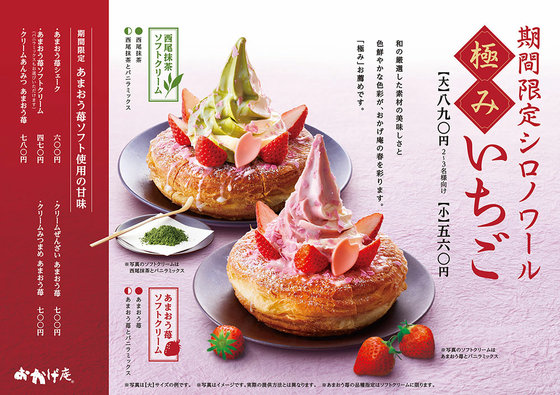 There are 7 stores in Aichi Prefecture and 1 store in Kanagawa Prefecture. This time I went to Azamino Gardens store in Kanagawa Prefecture.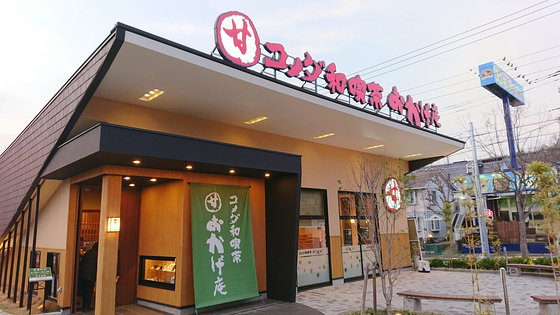 There are two kinds of "Cinnamon strawberry" as a soft cream part roughly classified as "Nishio Matcha", "Nishio Matcha and Vanilla Mix", "Amoeoue Strawberry" "Amoeoue Strawberry and Vanilla Mix", but at Azamino Gardens shop It was only "Nishio Matcha" combination.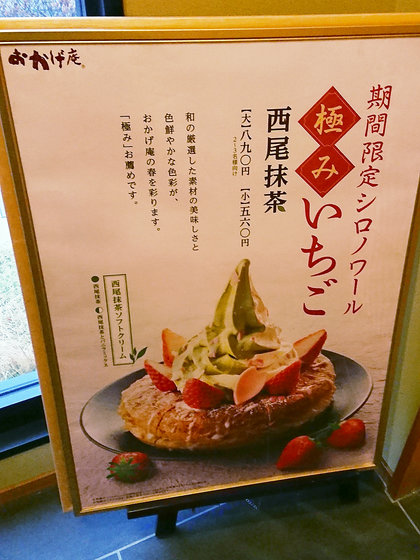 So we decided to supplement the strawberries at "Milk strawberry" which is a new product.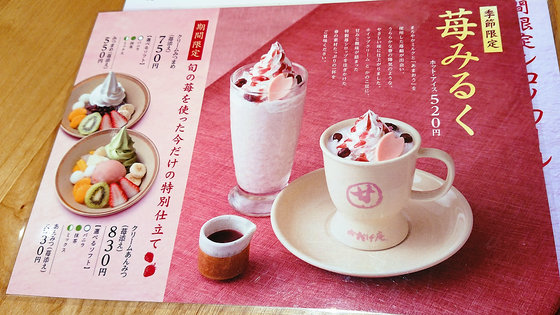 About 20 minutes from the order "Siro Noir Extreme Strawberry" and "Strawberry Milk" are ready. In addition, it is vanilla ice that is on top of the siloir as machinery of matcha ice is not good. Originally only vanilla ice can not be chosen, so in a sense rare.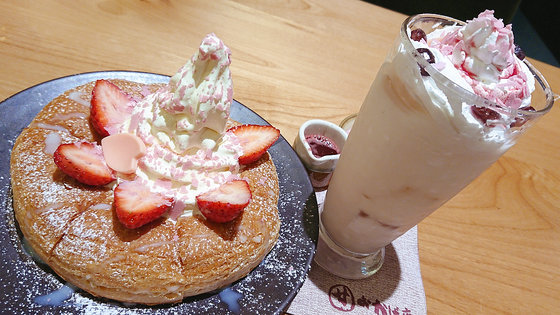 Size selected "large" (890 yen including tax). IPhone X arranged next to them.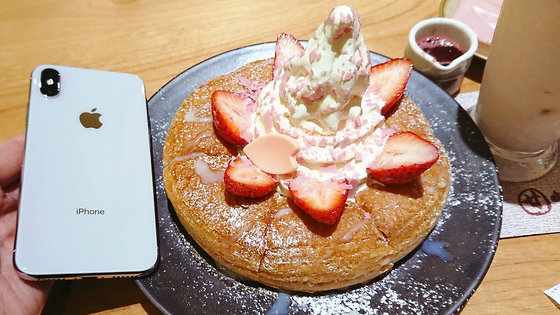 It seems that strawberry petals are open on the siloir.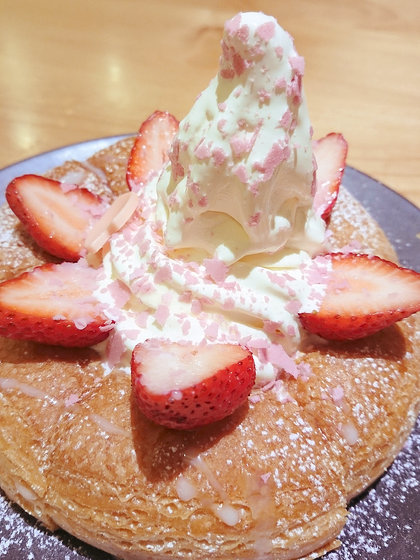 Vanilla ice cream on warm Danish fabric is a combination of classic Shiro noir. There, the fresh acidity of strawberry and the strong sweetness of condensed milk are added, and the impression that it has achieved orthodox evolution. Junior and sweet taste over the mouth.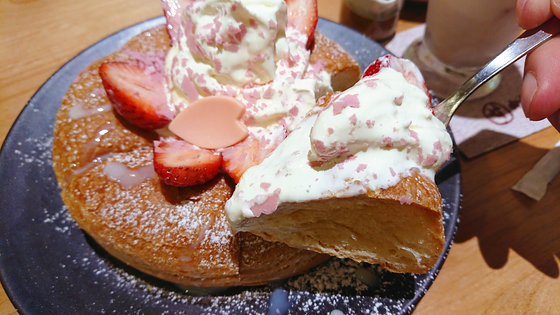 There is a small (560 yen including tax), but when eating thought that the soft cream was not melted down, it was too fast in large size.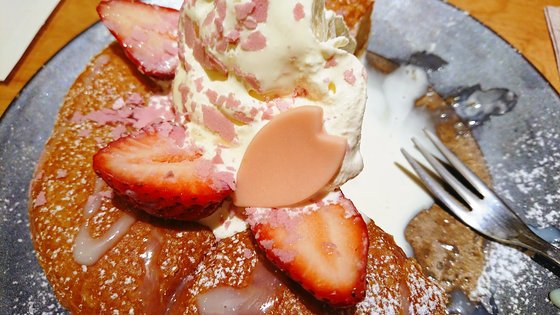 "Strawberry Milk" (520 yen including tax) is a combination of strawberry bean paste, whipped cream, and mushrooms using milk and sweet pepper.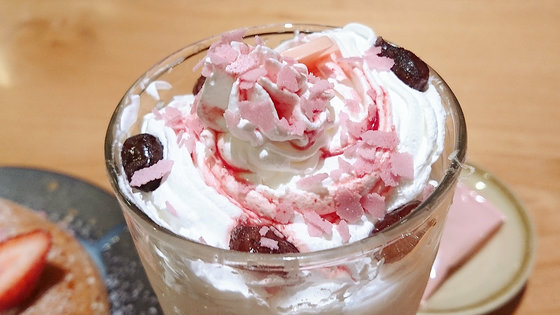 As you like, drink it with special strawberry syrup attached. Strawberry and milk are stable tags, the balance between acidity and sweetness is exquisite. However, as I was drinking, the ice came in the way and the whipped cream remained in the gap and I felt a bit sorry, so if you choose, it might be better to have a hot one.