2 million people enjoy the paid service of Spotify for free with the ad block application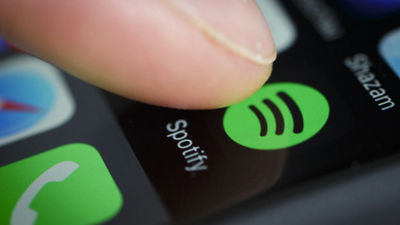 bymormondancer

It is the world's largest music streaming serviceSpotifyIs a pillar of income from advertisements from companies and "monthly premium service" that users can play music without advertisement. However, Spotify admitted that 2 million people used Spotify in the same state as premium service without paying, using "ad block application" which blocks advertisements displayed in the browser It was.

Spotify admits 2 million users have been accessing ad-free service without paying - NME
http://www.nme.com/news/music/spotify-admits-2-million-users-accessing-ad-free-service-without-paying-2273256

Normally, for users who use Spotify for free, short advertisements will be displayed before music is selected and played. Spotify gets an advertisement fee from an advertisement company, but users who do not want to display advertisements can block ads by registering them as a monthly premium service. Spotify's revenue pillars are revenue from advertiser companies and premium users.

However, advertisements displayed on Spotify can be stopped by free ad blocking apps, as many as 2 million users use Spotify using the ad block application, and like free premium services It was announced that you are using Spotify without advertisement.

On March 23, 2018, Spotify announced that "As a result of the investigation, as of December 31, 2017, approximately 2 million users are using free advertisement-free Spotify" . The total number of Spotify 's active users is 159 million people worldwide, but in fact, 1.3% of the users are calculated using the ad block application. It is said that there are 71 million legitimate premium users paying monthly fee, which is more than 35 times that of advertisement block introduction users, but if the ad block introduction user has registered for premium service, Spotify's revenue It should have increased.



byqtpaxa

This announcement is scheduled on April 3, 2018Spotify's initial public offeringRelated to the risk assessment that was prior to. Spotify expects to raise $ 1 billion (about 106 billion yen) of funds by listing its shares.

Spotify submits listing application documents for public offering and listing on the NYSE stock exchange in the amount of 100 billion yen in 2018