What are the pitfalls that administrators should know about when introducing internal SNS and how to use it well?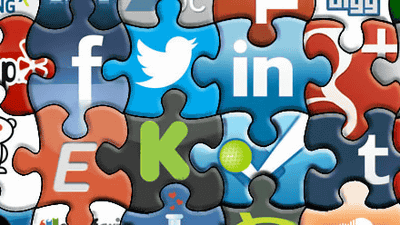 bygreyweed

Recently it is an in-house communication toolSlackYaYammerAnd other internal SNS tools have been introduced to increase the number of companies that facilitate business contacts. When introducing such in-house SNS, Harvard Business Review explains "Management staff should know about internal SNS".

What Managers Need to Know About Slack, Yammer, and Chatter
https://hbr.org/2017/11/what-managers-need-to-know-about-social-tools?_lrsc=8d4748d3-511b-4e25-896d-c2963ddacbc9

McKinsey · Global InstituteAccording to a survey conducted on 4,200 enterprises, about 72% of companies said that they introduced internal SNS for the purpose of improving internal communication. It seems that many companies are introducing internal SNS or are considering introduction.

Effect of in-house SNS implemented for major financial services companiesExperiment to measureHe said that employees were divided into two groups: "Groups that use in-house SNS" and "Groups that do not use in - house SNS" and measured its performance over six months. Then, the possibility of finding other members with important expertise in business in the group using the in-house SNS is improved by 31%, and the possibility of knowing who can contact the appropriate experts for problem solving is 88 It also resulted in a percent increase. In the survey, it is analyzed that it leads to this result, not only becoming easy to talk with other members through the use of in-house SNS but also what other members talked about.

As in the above research results, the in-house SNS facilitates the discovery of persons who have in-house expertise and persons who can access experts, and to facilitate business. However, there seems to be a pitfall that managers should know when introducing internal SNS.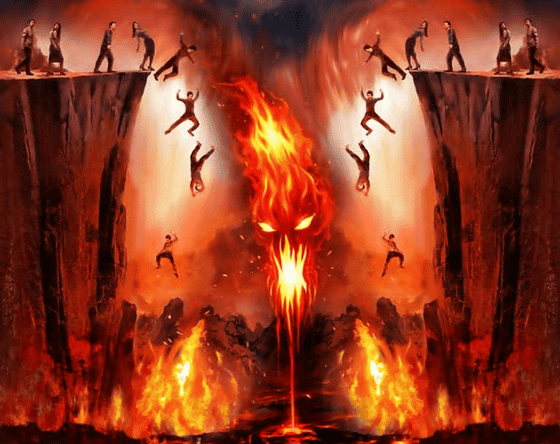 byScary Side of Earth

◆ 1: Misunderstanding for young employees
When introducing in-house SNS, many management positions think that young generation of teens and 20s is accustomed to handling SNS the most, and we can use internal SNS well. However, this idea is wrong. Because Twitter, Facebook, Instagram etc. used by young people are all used for personal connection and they are not used to handling SNS used for work connection like in-house SNS. For young people, SNS is basically used for private use, and it is a different thing to use LinkedIn etc. for building a career or to use in-house SNS for business contact. Many administrators expect the effect of strengthening the sense of solidarity by conducting personal interactions other than business at the company's internal SNS, but young people dislikes connecting with people in the workplace through SNS.

◆ 2: Internal SNS ban private communication
While there are employees who challenge personal interaction with internal SNS, banning completely private communication also has the danger of failing to fully demonstrate the effectiveness of internal SNS. Some companies may not be able to communicate privately through in-house SNS, and may not be able to build threads unrelated to work on bulletin boards in some cases. However, "The essence of SNS is to look into life," Harvard Business Review says. Contacting people inside the company who do not know their face or personality will make it hard to feel, but it will be easier to contact you if you know someone else's personally on the company's internal SNS. There are research results that if there are informal interactions with in-house SNS, access to in-house experts is tripled compared to when there is no informal exchanges.

Mr. Jose who works in the marketing department of a telecommunications company is interested in Mr. Alex who is a colleague who posted a topic on football on in-house SNS and interacts with Mr. Alex who works in the e-commerce department which is originally not very involved It seems to be started to do. Other soccer-loving employees who saw the exchange of two people also participated in the story, and Mr. Jose said that he could also use the know-how of the e-commerce department in the marketing department from that connection, to make it useful for work I will. People who are actively interacting with internal SNS are considered to be "trusted from the surroundings", so they are likely to be accessed in search of work expertise.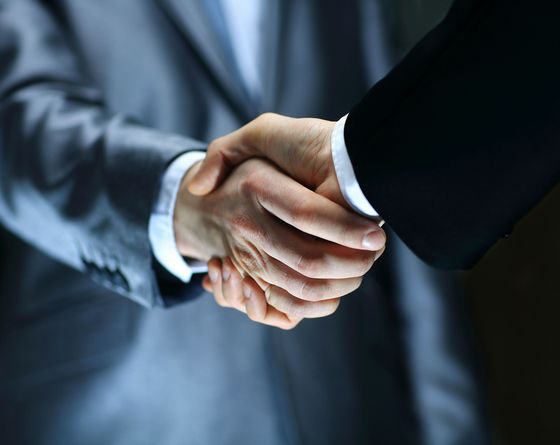 byfreeimage4life

◆ 3: Underestimate the effect of SNS tools
Harvard Business Review says that the misunderstanding of managers is that it misleads that the effect of in-house SNS is "to learn useful knowledge using SNS tools". "In many cases, the role that employees play in in-house SNS is just looking at other people's interactions and not directly learning something", and trying to know the effect of in-house SNS Even when conducting a questionnaire, it seems that there are almost cases where you will be replied "I have never learned something directly from the company SNS".

However, it is said that the in-house SNS exerts its effect not on "direct knowledge" but on "meta knowledge" learning. "Meta knowledge" is not knowledge itself, but knowledge of "who has that knowledge", which can be learned as sitting on the inside SNS interaction. When faced with a problem, employees who remembered the interactions that had been exchanged on the company's internal SNS, "Mr. A and Mr. B were talking about this problem" will access Mr. A or Mr. B. So, for the first time, management staff should know in advance the fact that they do not directly draw knowledge from the company's SNS, and that employees should be aware of the knowledge necessary for problem solving.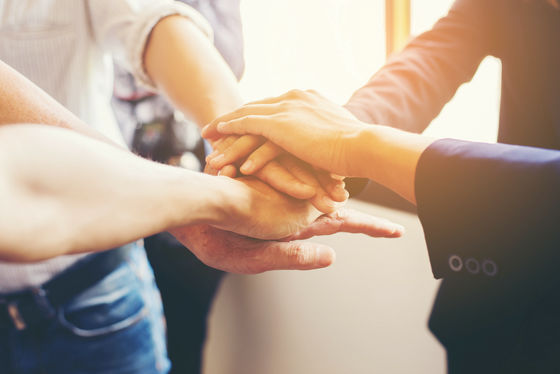 byImagens Portal SESCSP

◆ 4: I misunderstand the meaning of "expert knowledge"
Harvard Business Review says that using in-house SNS highlights the "who has the most expertise" highlighted. One department restructuring revealed that in a department where IT engineers who had not worked together so far gathered, initially employees of older seniors were considered to have expertise at the beginning. At one time, when SNS tools were introduced to facilitate communication at departmental SNS, employees who answered the most accurate answers to engineers' questions were highlighted. It was a young engineer who was not the oldest Peggy engineer who was considered as an expert within the division until now, but the youngest engineer.

Eventually Mr. Peggy retired, but at the beginning of the managerial department of the department, I did not think that this would be a big event. I was the youngest engineer with the most expertise and I thought that it would not be a bad thing when Mr. Peggy retired. However, in just two months from Mr. Peggy's retirement, the evaluation within the department's organization plummeted. Actually, Mr. Peggi did not contribute much to solving technical problems within the division, but he was also good at familiarizing the culture of the whole organization and judging the balance within the company. Mr. Peggy can accurately judge the priority order of the problem and also grasp the scope of the technical knowledge possessed by each engineer but only the presence or absence of technical knowledge is picked up in the in-house SNS exchanges, Mr. Peggy's strength It was said that it was hidden.

Harvard Business Review says that managers should evaluate employees not only in the evaluation criteria that are reflected in internal SNS but also in terms of not remaining in records.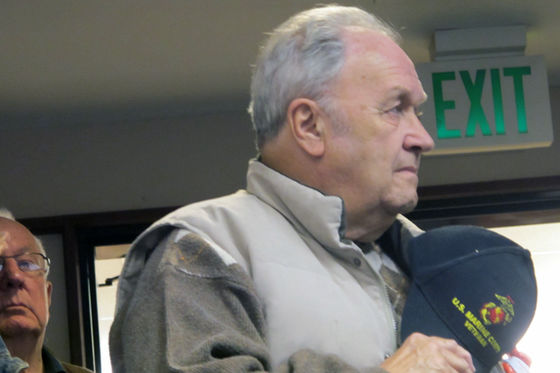 byIndiana Public Media

◆ How to use in-house SNS
As described above, we have explained about traps that are liable to be introduced when introducing internal SNS, but Harvard Business Review inquires the question "How can we effectively utilize internal SNS"? "Harvard Business Review" It is clearly stated that the purpose of using "cross-cutting knowledge sharing", managers should take the initiative and use internal SNS ". Although many employees try using internal SNS at the beginning of introduction, if you use them without understanding the strengths of SNS tools, even if access to internal experts becomes easy, they can not be aware of the fact , Eventually we will stop using internal SNS. In order not to be so, it is important to have all employees understand the strengths of in-house SNS.

And many companies tend to limit the introduction of in-house SNS between departments, but unless SNS can be used only in a narrow range, we can not know the existence of experts in distant departments. Therefore, it is necessary to make in-house SNS available as broadly as possible, and actively exchanging other than business related things. Private interactions may create unexpected synergies between thinly involved departments, as Mr. José in marketing department got an exchange with Mr. Alex of e-commerce department and led to unexpected collaboration.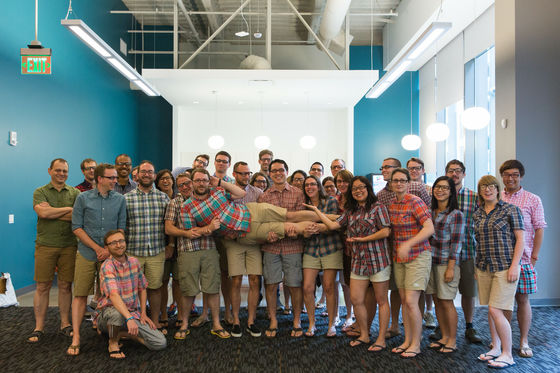 byScott Schiller

In-house SNS also realizes that other businesses were performing the same work as myself, it is possible to drastically reduce the time and cost used for business, and to strengthen the solidarity of multinational companies You can expect. Harvard Business Review summarizes that in-house administrators need to take the initiative to effectively utilize internal SNS and make efforts to make it a sample of employees, in order to make internal SNS useful for business.