It is reported that Apple is preparing "cheaper MacBook Air"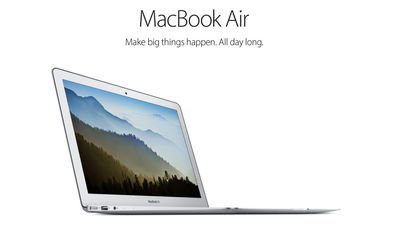 According to Mr. Minchi Kuo, KGI Securities, a proven track record of Apple-related leaks and forecasts, in the second quarter of 2018 in the investor's note that Apple is preparing affordable 13-inch MacBook Air I write it.

KGI: Apple to release more affordable 13-inch MacBook Air in Q2, HomePod demand 'mediocre' so far | 9to5Mac
https://9to5mac.com/2018/03/03/more-affordable-13-inch-macbook-air/

According to Mr. Quo, Apple plans to release a new, cheaper MacBook Air in the second quarter of 2018. Mr. Quo predicts that this cheap MacBook Air will increase Apple's MacBook shipments in 2018 by 10-15%. It is rare for rumor and leak information of the new MacBook Air to come out, but Mr. Quo's information was reported by Digitimes in January 2018New model 13-inch MacBook Rumors9to 5Mac points out that it is consistent with.

When the first model appeared in 2008, it is a MacBook Air that was proud of the explosive popularity, but in recent yearsMacBookAnd MacBook Pro, and after 2015 no new model has appeared. At the time of writing, Apple changed the 13-inch MacBook Air from 98,800 yenSaleAlthough it is Mr. Kuo's prediction that MacBook Air which is cheaper than this will come out. MacBook Air continues to be a popular choice for college students, although Apple has not been updated for a while.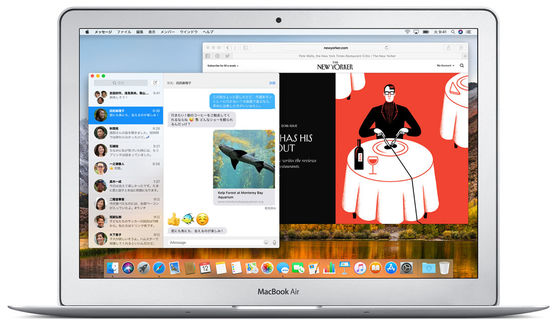 In addition, Mr. Kuo also describes the supply chain reaction to the new iPhone that will appear in 2018, the expansion of AirPods, and so on.

According to Mr. Kuo, the number of AirPods shipments will increase further in the future, and in the latter half of 2018, "Hey Siri" was supported waterproofNew AirPodsIs expected to appear and further shipments are projected to grow.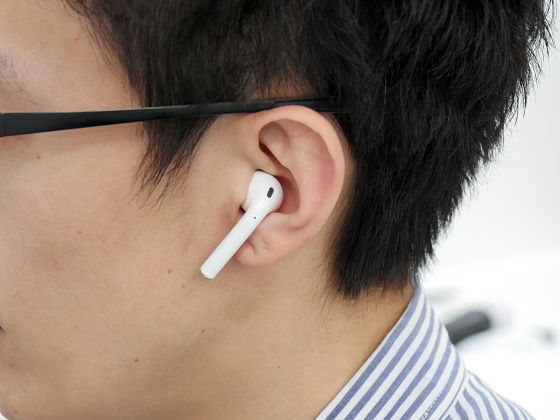 Also, as for the new iPhone that will be released in 2018, the 6.5 inchiPhone X Plus, A 5.8-inch new iPhone X, a cheap entry model of 6.1 inches is expected to appear.

Does iPhone in 2018 appear as inexpensive terminals with the same bezelless design as "iPhone X"? - GIGAZINE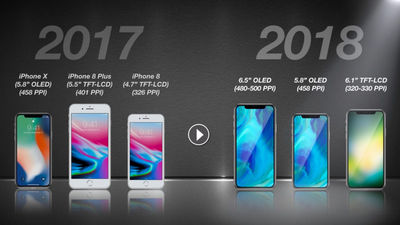 Among them, the 6.1-inch entry model is cheaper and easier to obtain than the other two modelsForecast that shipments will grow the mostIt is also important for Apple's supplier Unimicron, its partners Wistron and Pegatron.

In addition to these, Mr. Quo predicts that demand for SmartPeak, Apple's scheduled release, "HomePod" is "ordinary" so far. Mr. Quo does not provide any information on shipping time of HomePod or leakage from supply chain at all, so it is almost a mysterious situation except information released from official.