Twitter became surplus for the first time since listing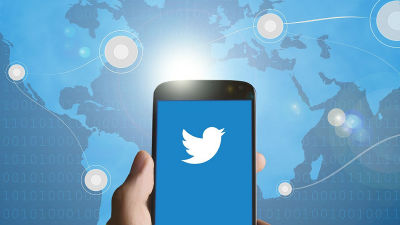 Twitter announced the quarterly financial results of Q4 (October to December) in 2017, it became clear that it became surplus for the first time since its listing in 2013.

(PDF file)Twitter Announces Fourth Quarter and Fiscal Year 2017 Results

Twitter Soars After Surprise Sales Gain, First Real Profit - Bloomberg
https://www.bloomberg.com/news/articles/2018-02-08/twitter-posts-surprise-sales-gain-monthly-user-growth-stagnates

Twitter's 2017 Q4 settlement of accounts was announced by CEO Jacques Dorsey "It was a powerful achievement to conclude the year," sales rose 2% to 731 million dollars (about 80 billion dollars Yen) exceeded market expectations, net profit on GAAP became 91 million dollars (about 9,900 million yen), became the first profitable accounts listing since 2013 listing.

But at least@ jackimplemented his 2017# goalof profitabilitypic.twitter.com/g8y0Ol0pHJ

- Kerry Flynn # Not Done (@ kerrymflynn)February 8, 2018

The one that supported the strong financial results is improving the application and expansion of the movie contents. "Twitter focuses on developing new software algorithms that display movie content and highly interested tweets of users, and the quality of service is dramatically improved," said BTIG's Richard Greenfield, We value the advertiser as satisfying.

The stock price of Twitter which finally switched to the surplus soared, updated the highest since listing. However, despite the fact that it turned into a black figure, the number of active users is 330 million, unchanged from the report of Q3 (July to September) in 2017, and it is undeniable that the growth in the number of users is slowing down . It seems that we have not yet eliminated concerns about Twitter's growth potential.