Google's parent company Alphabet announced fourth quarter results earnings for 2017, revenue reached approximately 3.5 trillion yen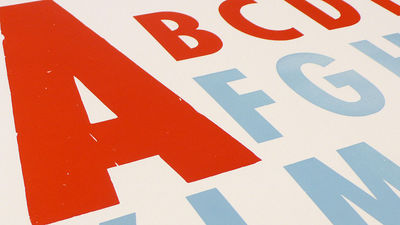 byKyle Van Horn

Alphabet, known for holding Google as a subsidiary, announced the settlement of accounts for the fourth quarter of 2017 (October - December). Revenues were 32,323 million dollars (about 3,450 billion yen), up 24% from the previous year.

GOOG Exhibit 99.1 Q 4 2017 - 2017 Q 4 _ alphabet_earnings_release.pdf
(PDF file)https://abc.xyz/investor/pdf/2017Q4_alphabet_earnings_release.pdf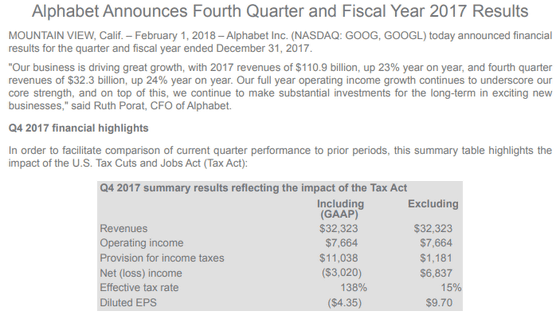 Google's advertising business, which is the core of Alphabet, performed steadily and earned $ 27.227 billion (about 2.9 trillion yen), an increase of 22% over the previous year.

Non-advertising enterprise business · hardware · app store, etc. revenues were $ 4,687 million (about 513 billion yen), which is 38% higher than the previous year. According to Thunder Pichai CEO, Google's cloud division is becoming a quarterly generation of more than 1 billion dollars (about 110 billion yen).

Thanks to that, the Google division alone generated revenues of 31.914 billion dollars (about 3.5 trillion yen).

On the other hand,Automatic driving car WaymoYaSmart home equipment maker NestOther businesses other than Google are steadily increasing revenue and record revenues of $ 409 million (about 45 billion yen), a 56% increase over the previous year. However, we have yet to make any profit and we have lost $ 916 million (about 100 billion yen). The loss in 2016 was 1,808 million dollars (about 119 billion yen).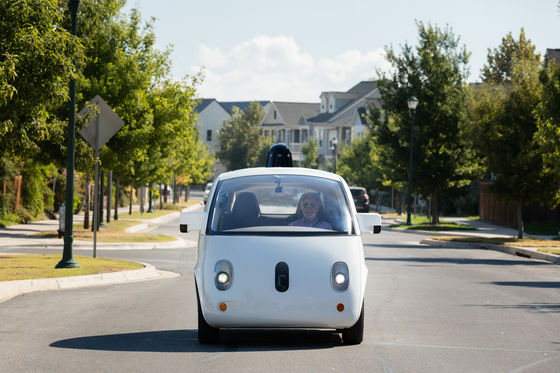 In addition, in lieu of Eric Schmidt, who was announced to retire from Alphabet's CEO in December 2017 as a technical advisor, former Stanford University President John Hennessy will also be CEO from 2004 it was done.

Eric Schmidt to become technical advisor to Alphabet - Investor Relations - Alphabet
https://abc.xyz/investor/news/releases/2017/1221.html