Facebook announces a new policy prohibiting advertisement of virtual currency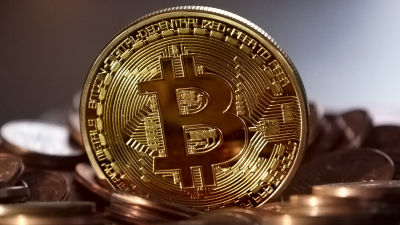 byMichael Wuensch

"Virtual currency andICO(New virtual currency release) Many companies advertising are not being operated sincerely, "Facebook announced a new policy prohibiting advertisement of financial products and services including virtual currency on January 30, 2018 ( Tuesday).

New Ads Policy: Improving Integrity and Security of Financial Product and Services Ads | Facebook Business
https://www.facebook.com/business/news/new-ads-policy-improving-integrity-and-security-of-financial-product-and-services-ads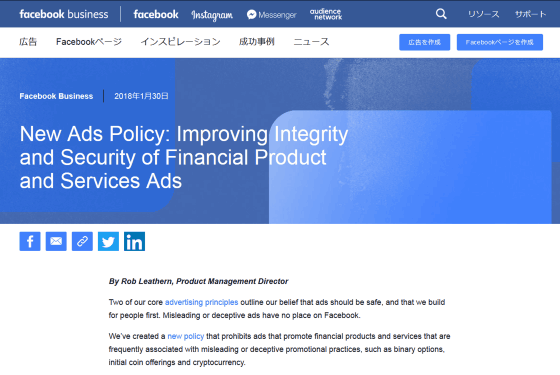 The policy "Prohibited Financial Products and Services" prohibits advertisements that encourage people to misunderstand and promote misleading financial products and services. This "financial products and services" includes binary options,ICOIncludes virtual currency.

Advertisement policy
https://www.facebook.com/policies/ads/prohibited_content/prohibited_financial_products_and_services#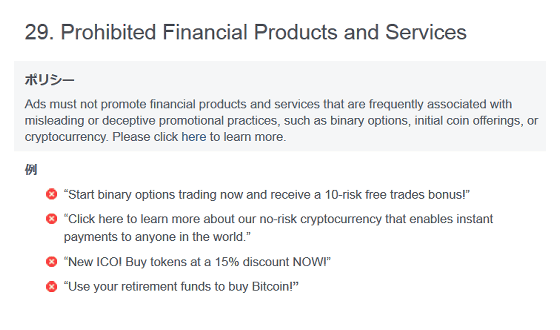 Examples of malicious ads Facebook has shown are:

· Begin trading of binary options right now and get a zero risk bonus!
· Learn more about zero-risk virtual currency, click here to make it easy to remit money to anyone in the world
· New ICO! Now you can buy tokens at 15% off!
· Let's use the Retirement Pension Fund by buying bit coins!

About why the new policy was released, Facebook says, "We are hoping that people will discover and learn about new products and services through Facebook advertisements without fear of being cheated and deceived," In preface, "Many companies advertising binary options, ICO, virtual currency are not being operated sincerely".

Also, Facebook spelled out "We understand that not all of the advertisements to remove in this policy is understood," and asked the user to report ads with policy violations. Users can report by clicking the button in the upper right corner of the advertisement.

On the other hand,Motherboard"Virtual currency and support itBlock chainIs a legitimate technology that brings a bright future, and is a field where many companies and individuals are acting with integrity. A ban on advertising on Facebook may hurt them. " Since there are many people who support virtual currency including Facebook employees, there are opportunities for opposition from entrepreneurs and investors to the new policyIt is predicted.