"The world's largest air purifier" was founded in China and turned out to be effective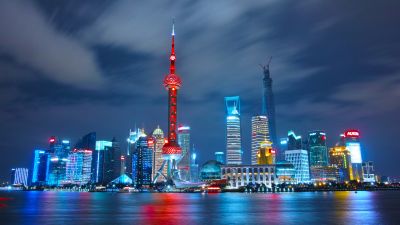 byLi Yang

In China, which is suffering from severe air pollution, we found that "the world's largest air purifier" was constructed as a countermeasure. It seems that it is currently in pilot operation, but it has already been effective in improving surrounding air pollution in the last few months.

China builds 'world's biggest air purifier' (and it seems to be working) | South China Morning Post
http://www.scmp.com/news/china/society/article/2128355/china-builds-worlds-biggest-air-purifier-and-it-seems-be-working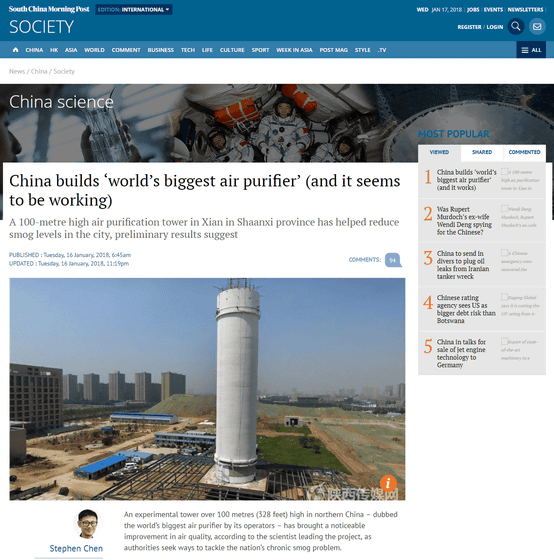 Shaanxi Province made in Xi'an city is "the world's largest air purifier", a 100 m high tower. In Xi'an, since much of heating fuel is coal, severe air pollution continues to occur in the winter, and measures were required.

The tower was created by the Chinese Academy of Sciences and the Global Environment Research Institute. As a mechanism, inhale the contaminated atmosphere, put it in the greenhouse, heat with solar energy. It is said that it is releasing it from the tower after letting the atmosphere turned into hot air pass through multiple purification filters.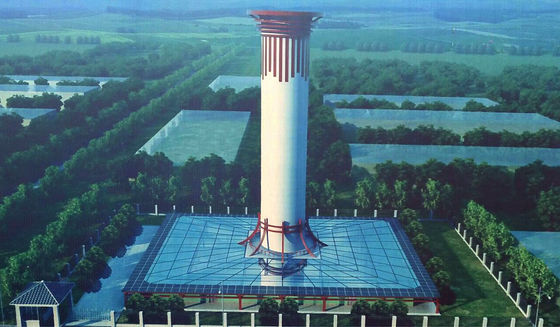 According to Cao Junji, the responsible official, the tower is producing clean air equivalent to 10 million cubic meters, and in the past few months there was an improvement in the quality of the air in the area of ​​10 square kilometers near Xi'an. Cao said that the number of PM 2.5 known as harmful microparticles has also decreased by an average of 15%, especially when it is a very contaminated day, reducing the smog down to the daily level.

In fact, according to the store manager of the restaurant about 1 km away from the tower, "Air pollution has obviously improved in this winter," he said. A student from Shaanxi Normal University, located a few hundred meters from the tower, also said, "There is no doubt that the quality of the air is being improved." On the other hand, a teacher at a school 10 km from the tower revealed that he did not receive the benefit of the tower, "The situation does not change with other areas."


bymichael davis-burchat

In addition, this tower made in Xi'an is for testing only, Cao said that they are planning to make large version of this tower throughout China. The large tower seems to be able to cover the range of 30 square kilometers.
in Note, Posted by logc_nt