Advertising companies lose millions of dollars in Safari's privacy feature "ITP"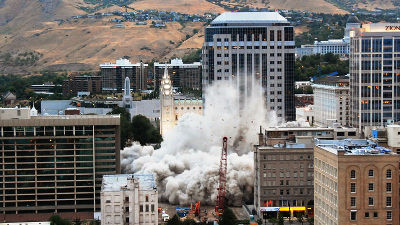 byPhilms

Apple will prevent website administrators from tracking visitor behavior across sitesIntelligent Tracking Prevention (Internet trace avoidance / ITP) "Was introduced in 2017. Due to the impact of this ITP, revenues from major advertisement distribution companies are forecast to decrease by up to 22%, and the magnitude of damage the advertisement industry receives is reported.

Criteo Provides An Update on Its Q4 2017 Outlook And On The Impact On Its Business From Apple's ITP | Markets Insider
http://markets.businessinsider.com/news/stocks/Criteo-Provides-An-Update-On-Its-Q4-2017-Outlook-And-On-The-Impact-On-Its-Business-From-Apple-s-ITP-1011390212

No tracking, no revenue: Apple's privacy feature costs ad companies millions | Technology | The Guardian
https://www.theguardian.com/technology/2018/jan/09/apple-tracking-block-costs-advertising-companies-millions-dollars-criteo-web-browser-safari

Ad firms losing 'hundreds of millions' after Apple clamps down on Safari tracking
http://appleinsider.com/articles/18/01/09/ad-firms-losing-hundreds-of-millions-after-apple-clamps-down-on-safari-tracking

Apple held in June, 2017WWDC 2017In Safari, from the viewpoint of protecting the privacy of Internet users, a new function "Intelligent Tracking Prevention (Internet trace avoidance / ITP) "Was announced to be introduced. The owner of the website can track the behavior of the user who visited the site even on sites other than the same domain. However, if the ITP identifies the tracking cookie for the purpose of advertisement delivery etc., it will be sent to the cookie We will restrict usage and block access.

"Intelligent Tracking Prevention" that prevents users from using cross-site tracking by using cookies will be introduced to Safari - GIGAZINE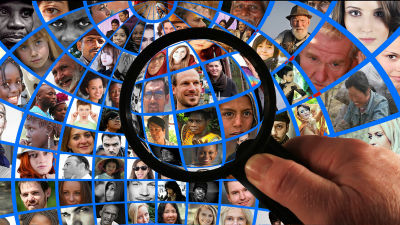 ITP has a great influence on companies providing advertising services,Google AdWordsEven had to change the mechanism of conversion tracking.

Also, major advertisement distribution companies ·CriteoIt is estimated that the earnings of Criteo will be affected by the maximum 22% in 2018, compared with the results before the introduction of ITP, from the fourth quarter results published in 2017. Criteo's revenue in 2016 is the largest $ 730 million in the past (about 82 billion yen), and the loss caused by ITP is likely to reach millions of dollars. Dennis Buchheim, general manager of IAB Tech Lab says, "With the change in tracking in Apple · Safari, we believe that negatively affected companies exist across a wide range of areas, and in our expectations Apple In addition to maintaining ITP, we will evolve again and again to fit them. "

Actually, as soon as ITP was introduced Criteo implemented countermeasures that used loopholes, but with the iOS 11.2 update in December 2017 Apple responded to the new strategy of advertising companies and could not use loopholes It is. In response to Apple's response, Criteo forecasted that "the decline in revenue will be in the range of 9-13%" initially predicted lower revenue forecast to 22%. As for Apple's attitude as "one-sided and high-pressure" "threatening the ecosystem of digital advertisements that support today's digital content and digital services"Voice of criticism is rising, too.

Mr. Buchheim thinks that each company's efforts to overcome ITP will continue in the future, but in addition to short-term sustainable and reliable approach, user-friendly, cross-device targeting and long-term data measurement is possible We also need to explore solutions.

However, Criteo says, "We are focused on developing alternate long-term sustainable solutions, based on the user's privacy standards that follow Apple's users, website side, advertiser interests." "We do not yet know how effective this solution is in the early stages of development," it shows a positive attitude.


byrawpixel.com

Meanwhile, GoogleConsider placing ad blocking feature on Chrome as standardIt is reported in 2017 that it is doing, and advertisement blocking function is implemented in February 2018There is also a rumor. There is also a view that Google's ad blocking function is made based on partnership with advertising companies so that it is not like ITP, but it is predicted that it will continue to be a difficult situation as an advertisement distribution side.
in Note, Posted by logq_fa