Double-sided desk calendar "3 Month Calender Clinic" that makes it easier to schedule earlier at a glance by displaying three months in a vertical row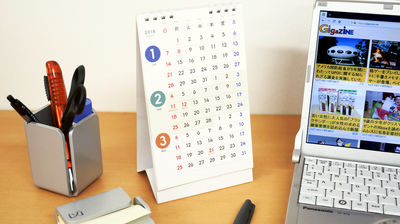 When noticing, the end of the year is a little further, the time when the calendar department is noisy is arriving. Although there are various specifications such as a type to put on a wall, a tabletop type to put on a desk in the calendar, it was developed as "3Month Calenders Clinic"Is a functional calendar that is easy to use even in a situation where people face each other, such as receptionists and workplaces.

MDSD CALENDARS
http://mdsd.thebase.in/

"3 MONTH Calender Clinic (No closing seal)" (864 yen excluding tax).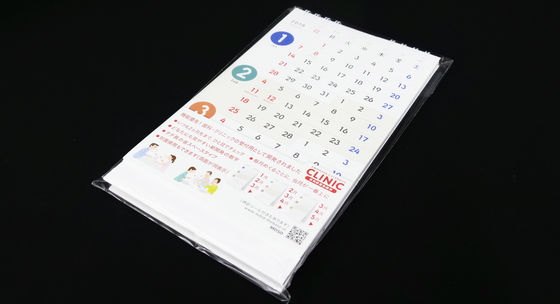 Once you take it out of the bag, you just need to open a strong cardboard base firmly and OK. There is absolutely no troublesome assembly etc.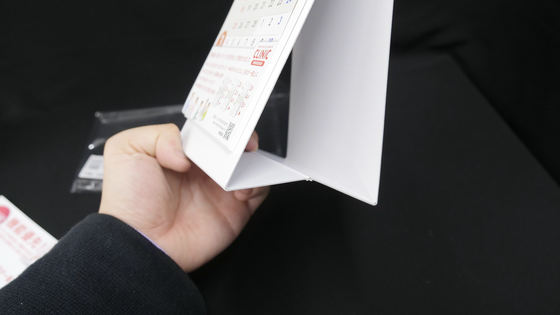 I compare it with 143.6 mm x 70.6 mm iPhone X side by side. The height is about 218 mm, the width is about 126 mm and it is a vertically long design, it is a space-saving type easy to place even on a narrow desk.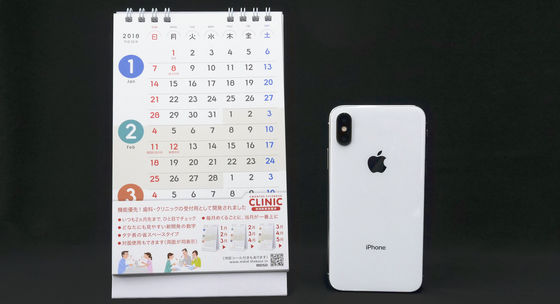 Paper quality is hard, thick and durable impression. The touch is smooth and smooth.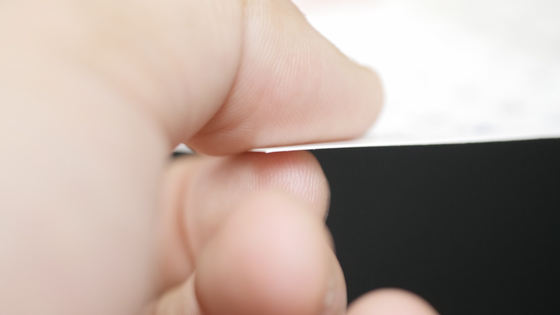 The hinge is made of firm wire and has durability.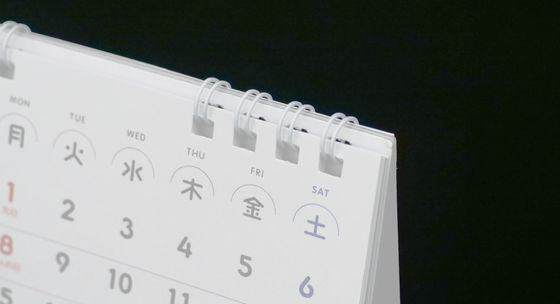 In the upper left of the calendar, the Western calendar and the era are written, and three months' calendar is printed on one page. "3 Month Calender Clinic" is the beginning of January, so the first page contains the calendar of January, February, March.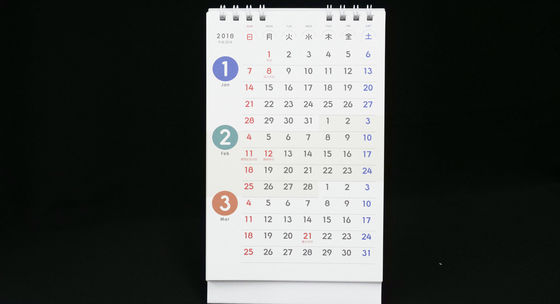 As January 31 next to February 1, the three month calendar is not divided by month, it is displayed seamlessly. In addition, the design is made so that anyone can see easily, the visibility is perfect. Saturday is blue and day and night congratulations are colored properly, while the sixth such as Daan and Buddhism are omitted, and there are not too many margins to write the schedule and "see the 3 months together" It is a specialized design.



The most distinctive point is that both sides are displayed in the same way and facing use is possible. When you put it in the reception desk, you can see the same content at the same time on the other side and this side, so you do not have to bother to change the direction of the calendar or peep into it.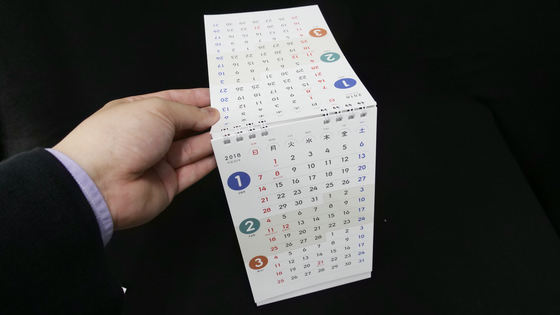 Turning over the pages of January, February, March ... ...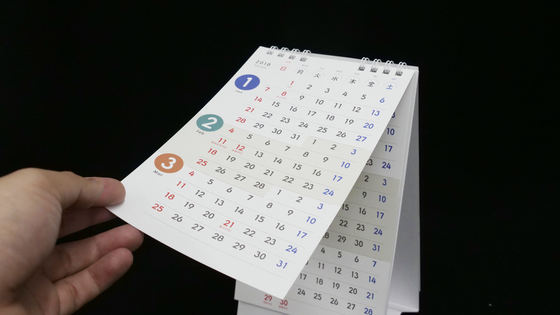 It is February, March, April. Since the month comes at the top of every month, you can always check at a glance two months ahead.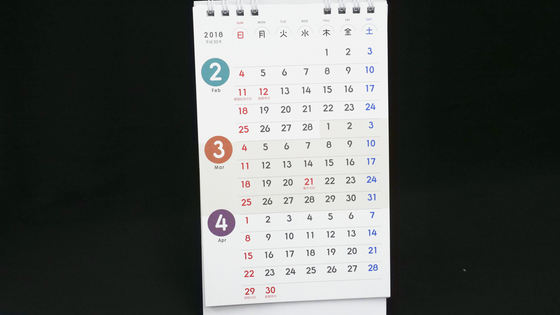 As "3 Month Calender Clinic" displays three months' worth of information on one page, it is a great merit that you can quickly check the previous date and day of the week at the desk. Since it can also be used for face-to-face, it is very convenient not to bother to point calendar to the other party or take a peek at deciding on a schedule to discuss the schedule, for the purpose of deciding a schedule a little while looking at the calendar It can be said that it is a specialized functional calendar. Therefore, it is ants not only to accept clinics but also to living room, work desk desk, desk of conference room.

"3 Month Calender Clinic" is closed with no seal, 864 yen including tax, closed with seal with seal including 1080 yen including tax, can also be obtained from the following link.

Amazon | 3 MONTHS CALENDAR CLINIC (No closing seal) | calendar | stationery · office supplies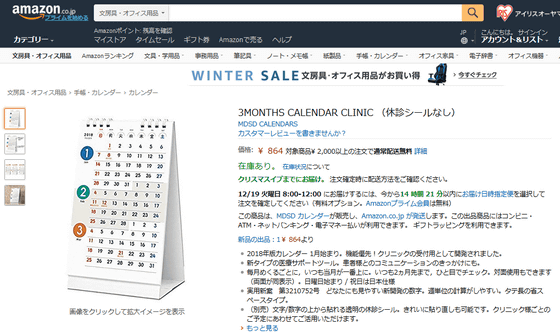 Amazon | 3 MONTHS CALENDAR CLINIC (with closed seal) | calendar | stationery · office supplies