Doorknob sign type calendar 'mini hook calendar' review that can be hooked anywhere


There are various demands for calendars, such as 'I want to make a small note of the schedule' and 'I want to turn the day and bite each day.' However, some people may say, 'The calendar only confirms the day and the day of the week.' The 'mini hook calendar ' of the new Japanese calendar is a doorknob sign type calendar, and it is characterized by being hooked not only on the doorknob but also on various places such as wall hooks and rack columns, so I actually tried using it. ..

NK-8602 Mini Hook Calendar Navy | Shin Nihon Calendar Co., Ltd.

https://www.nkcalendar.co.jp/calendar/item/index.cgi?c=item1-zoom&pk=1070
This is a mini hook calendar. There are two colors, navy and gray, and I bought navy this time.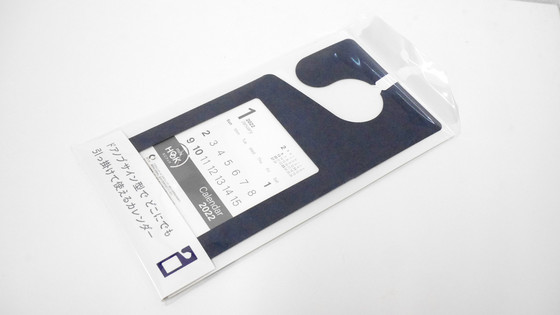 I took the mini hook calendar out of the bag. The size is 210 mm in length × 100 mm in width, and it looks like this when placed side by side with the iPhone 12 mini with a long side of 131.5 mm. The mini hook calendar is made of paper and is a doorknob sign type that can be hooked on a doorknob or hook. A square window is open so that you can see the calendar inserted inside.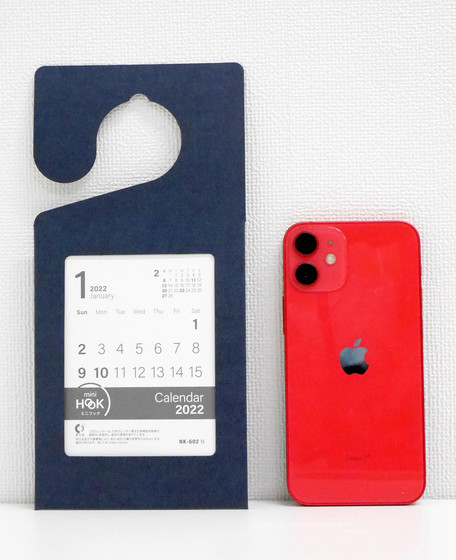 The feature is that it is thin because it only displays the calendar inside.



The back is like an envelope, and insert the calendar you want to display here.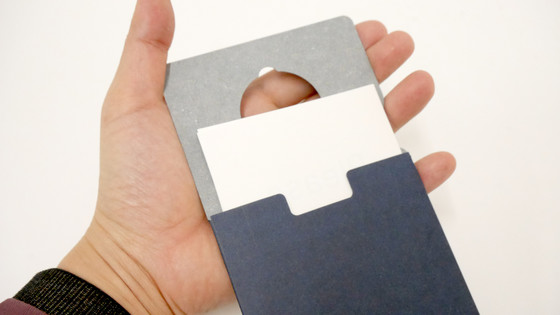 The calendar starts on Sunday, and the calendar for the next month is written in a small size on the upper right. There is almost no space to make a note, just to check the date and day of the week. The simple design is not bad for visibility, but weekdays and holidays / holidays are written in the same black color, so if you want to improve visibility, you may need to make a circle with a red pen in advance.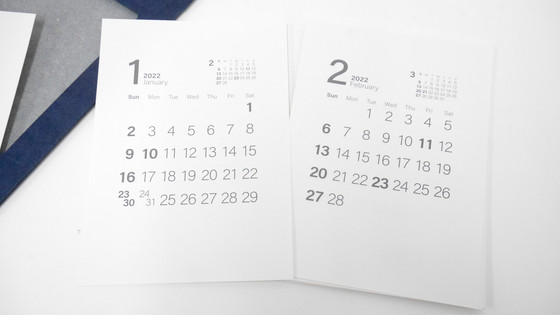 In fact, many people say that the main use of the calendar is to check only the month, day, and day of the week, such as 'What day was the 18th of this month?' And 'What day is next Thursday?' .. The mini hook calendar is a doorknob sign type, for example, as shown in the image below, it can be hooked on various places such as hooks, doorknobs, metal racks, etc. It can be said that it is a perfect calendar for those who are worried that they will take it.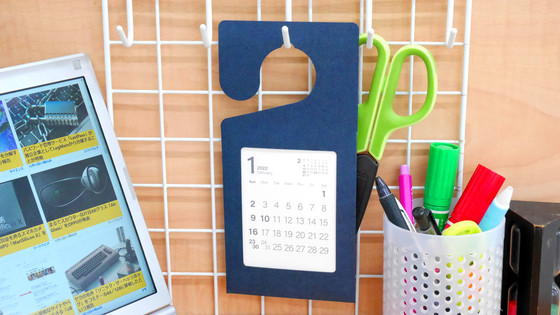 The mini hook calendar can be purchased at Amazon.co.jp for 732 yen including tax.

Amazon | New Japan Calendar 2022 Calendar Wall Mounted Mini Hook Calendar Navy NK8602 | Stationery / Office Supplies | Stationery / Office Supplies