Synaptics, Apple's supplier, successfully developed a fingerprint authentication sensor that can operate on display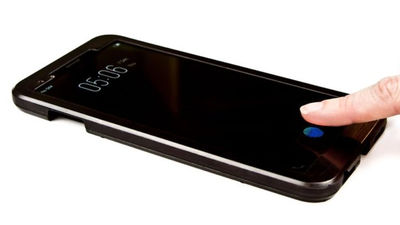 Appeared in 2017 "iPhone X"Is a face authentication function instead of Touch ID of the fingerprint authentication functionFace IDIs carried. However, until iPhone X is officially announced, from the patents Apple acquired in the pastPossibility of embedding a fingerprint authentication sensor at the bottom of the displayIt was also being touched. Synaptics, which has long been a supplier of Apple for many years, has successfully developed a fingerprint authentication sensor that can operate firmly even if it is embedded in such a display.

Synaptics Clear ID FS 9500 Is the World's First Fingerprint Sensor That's Going to Be Embedded in Your Smartphone Display
https://wccftech.com/synaptics-clear-id-fs9500-in-display-fingerprint-sensor/

Synaptics makes available in-display fingerprint sensor to a 'top five' manufacturer
http://appleinsider.com/articles/17/12/12/synaptics-makes-available-in-display-fingerprint-sensor-to-a-top-five-manufacturer

The fingerprint authentication sensor "Clear ID FS9500" that can be operated even when embedded in the lower part of the display developed by Synaptics is a one-touch high-resolution scan using full-color glass, "When compared with 3D face recognition function, access to smartphones It will be possible ". It is obvious that this "3D face recognition function" intends Apple's face ID, but because Synaptics is Apple's supplier, the word "Face ID" does not appear on the release at all.

According to Synaptics, "OEMTop 5 adopts Synaptics' latest fingerprint authentication technology (Clear ID FS 9500) ", suggesting that the smartphone that appears in 2018 may be able to authenticate fingerprints just by tapping the display It is. The functions provided by Clear ID FS 9500 include "Quantum Matcher" for fingerprint collation, "PurePrint" for examining fingerprint images,ECCAuthentication andTLS,furtherAES"SecureLink" which is a combination ofSecure EnclaveAnd similar to those processed on the Touch ID subsystem.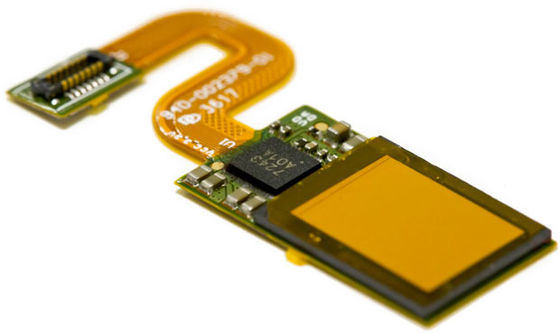 The release of Clear ID FS 9500 by Synaptics seems to be talked about the fact that "OEM top 5" is not part of the technology details but partners with Synaptics. However, it is not certain which manufacturer is pointed to "top 5 of OEM". Speaking of OEM of smartphone, Samsung is listed first, says AppleInsider of Apple related news media.

In addition, Synaptics supplies components for the iPhone touch screen, according to analysts there are no special facilities specialized for working on Apple, but a "substantial number" of Synaptics engineers is working at Apple We actually witnessed that.