I tried drinking Christmas cake-flavored white cola 'Pepsi Christmas Cola'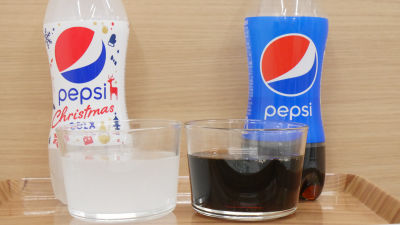 From Pepsi to the Christmas season coke, "Pepsi Christmas Cola"Appeared seasonally only from Tuesday, November 21, 2017. According to the announcement of the official page, Pepsi Christmas Cola says, "It is a white cola with a sweet and sour strawberry flavor reminiscent of Christmas cake cream and glows up the Christmas season and year-end mood that demand for carbonic acid increases . I actually tried drinking what kind of taste it was finished.

"Pepsi Christmas Cola" Christmas cake flavored white cola Seasonal limited release | News Release | Suntory Food International
http://www.suntory.co.jp/softdrink/news/pr/article/SBF0596.html

I bought "Pepsi Christmas Cola". As you can see from the exterior, it is completely "white cola".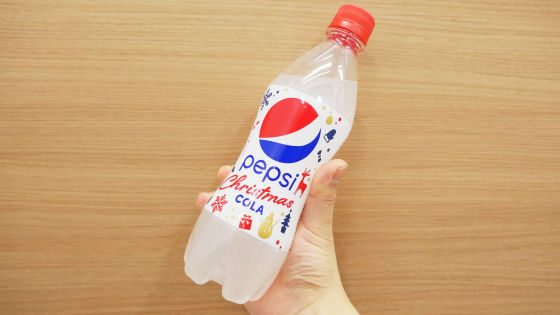 Unlike ordinary Pepsi, Pepsi Christmas Cola is wholly white design, coupled with the white cola in it gives an impression like "snow". In addition, the red coloring, reindeer, tree, snowman and other motifs like the Christmas are laid out on the white background.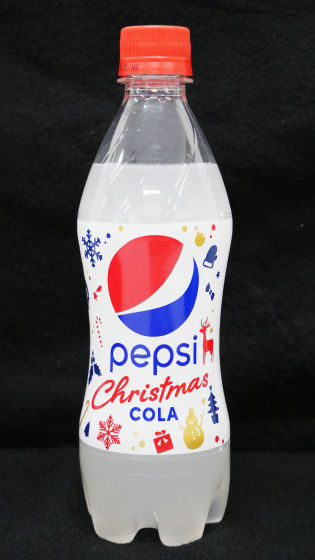 Pepsi Christmas cola raw material is fructose corn sugar liquid sugar, fragrance, acidulant etc. "Sugar" contained in regular Pepsi Cola was not included. There is no big difference in other raw materials, and it is worrisome how much difference is in taste. The content is 490 ml, which means that it is 10 ml less than the regular Pepsi Cola 500 ml.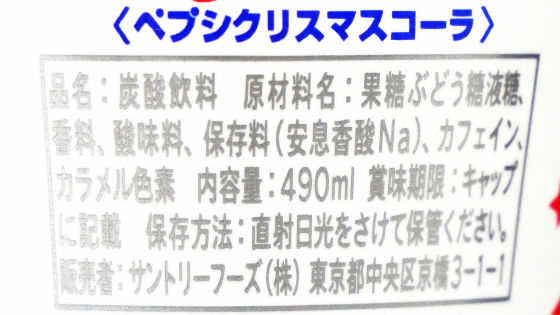 Calories are 43 kcal per 100 ml. Because it is 490 ml of content per one, it is about 211 kcal.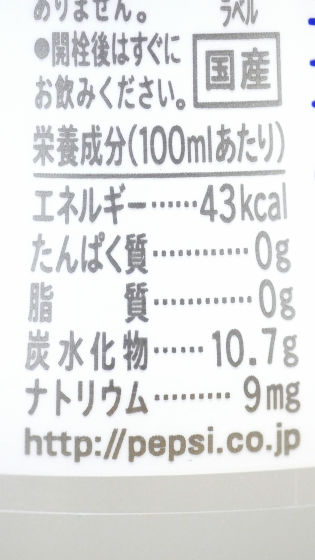 I tried transferring contents. As soon as you open it is sweetly scented, there is a smell like a combination of soda and dry fruit strawberries.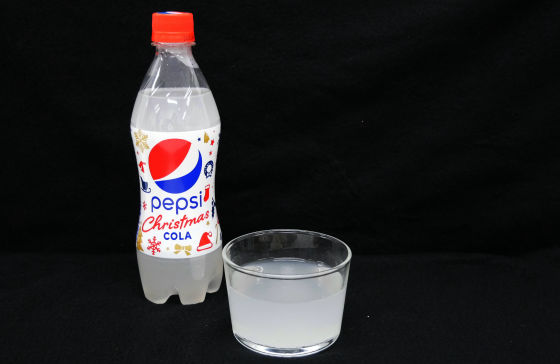 Appearance is white and muddy so that the other side can not be seen through.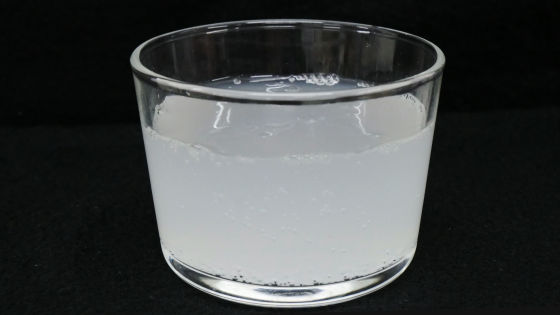 I ordered it with regular Pepsi Cola.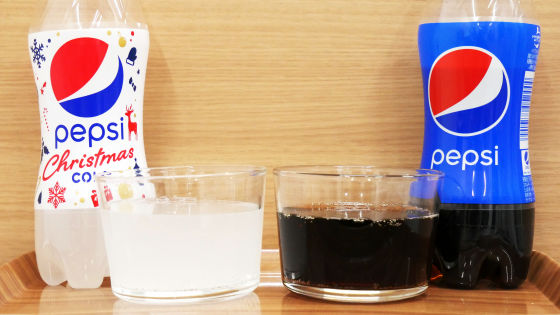 The color is quite different so that it can not be thought of as a friend of the same cola.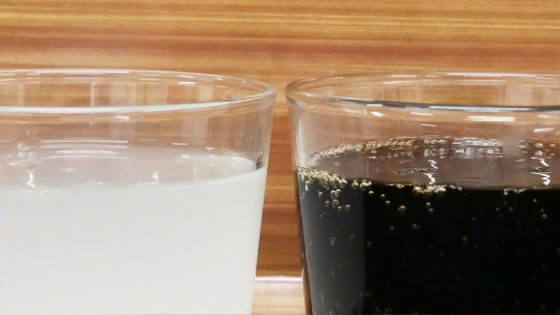 Regular Pepsi cola smells like spice peculiar to cola, there is slightly sour in sweetness.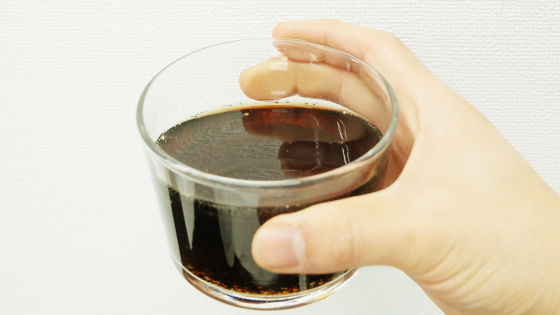 One pepsi christmas cola smells like dry fruit strawberries. There is sweetness in the taste, unlike the regular cola, there is no sour taste, so I felt close to "cider" rather than "cola". It is finished totally different thing from the regular Pepsi Cola. Among editorial staff, there was also opinion that it is close to dragonfly beverage "Shan Merry" and non-alcohol champagne for children.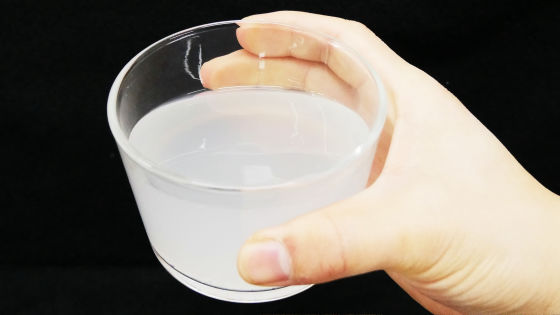 Pepsi Christmas cola is on sale at 151 yen including tax. Because it is limited for a limited time, it seems better to taste people who are interested at an earlier stage.