McDonald's "American Deluxe" 1st bullet commodity taste review that cheese sauce & slice cheese & buns also finished in cheese American thick rich flavor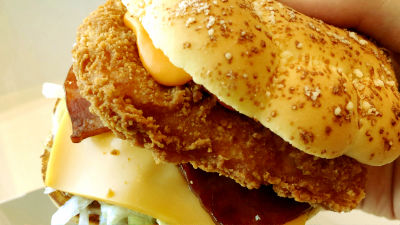 The first version of the "American Deluxe" campaign in which products like Berger's authentic USA appearDeluxe cheeseThree items are on McDonald's from November 1, 2017 (Wednesday). It is said to be finished in a rich taste using plenty of three cheeses "Cheddar Cheese Sauce", "Cheddar Slice Cheese" and "Specialty Powdered Cheese Buns", so I tried to actually taste how dense it was.

Burger fan awaited! McDonald's American Burger New Series American Deluxe 1st bullet is cheese with 3 cheeses too thick! "Deluxe cheese beef" "Deluxe cheese chicken" Start selling at McDonald's nationwide from November 1 (Wednesday)
http://www.mcd-holdings.co.jp/news/2017/promotion/promo1025a.html

Arrived at McDonald's. The weather on this day is clear and sunny, the weather seems to be in the summer like San Francisco.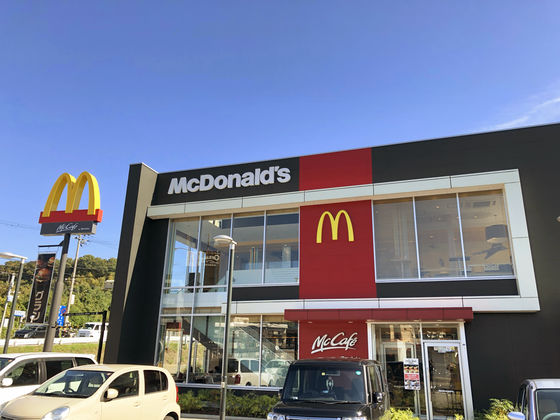 When I entered the store, there was a picture of a big American deluxe on the counter.




We ordered 3 items of "Deluxe Cheese Chicken", "Deluxe Cheese Beef" and "American Cheddar Potato". Besides this, "Deluxe Cheese Muffin" has appeared in the morning Mac.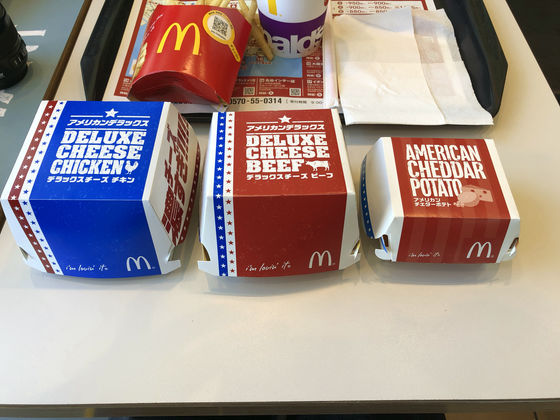 First off from chicken. On the side of the package is "character too cheese !!!!!".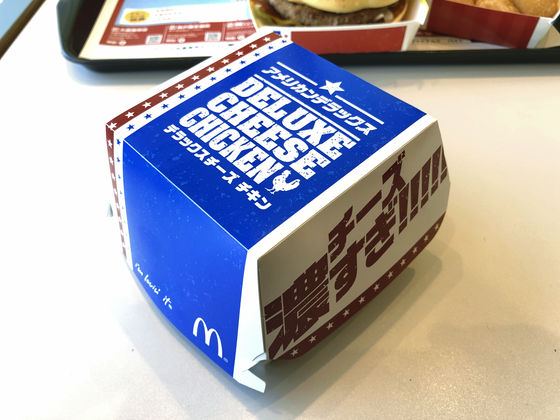 Taking it in your hand is overwhelmed by the presence of chicken. It was an impression that "cheddar cheese sauce is on top of chicken and cheddar cheese slice underneath, so it was" pretty rich, "but when you try it, you will feel the spicyness of the sauce before the cheese. The sauce is cooked pepper is a characteristic steak sauce, and quite pepper is heard, so it seems necessary for someone who is not good at hotness to take a bit of trouble. The chicken that is sandwiched between them feels like being "firm as if it is a family taste ......!" And its taste. In addition, bacon is also included under the chicken, so you can taste the best feeling. However, I was expecting too much cheese feeling, I felt that the richness of cheese was not that much, and that it was a burger that extruded the juicy chicken to the front.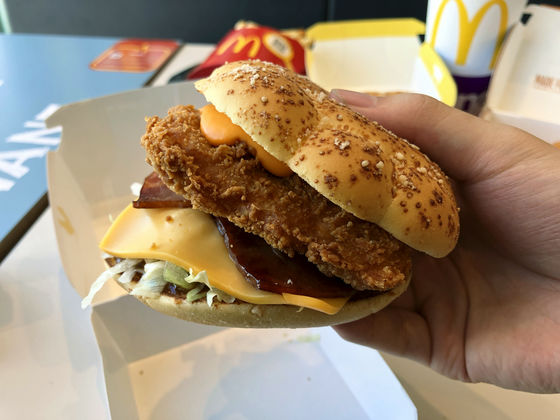 Then "Deluxe Cheese Beef". Here too "cheese too concentrated !!!!!" and cheese is highlighted.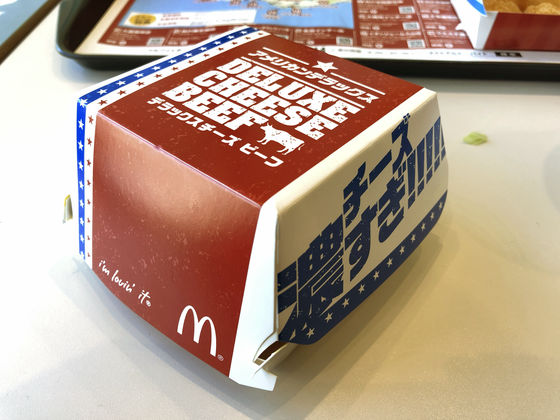 Unlike chicken, beef strongly felt the rich taste of cheese, as the meat's juicy was modest. There is plenty of cheese being used, every mouth is occupied with a sense of cheese. The same spicy sauce as chicken is used, but its tender spicy adds accent to the richness of the cheese, it is very compatible and you can proceed to eat something.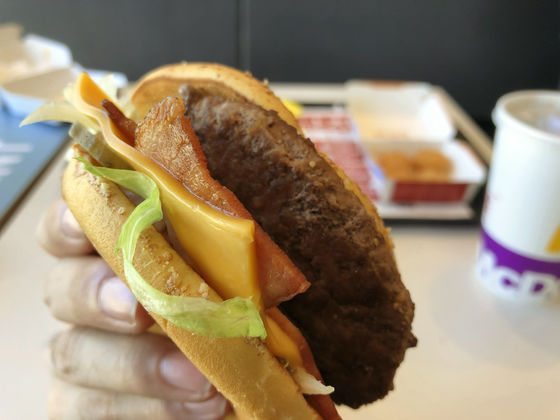 American Cheddar potato is a mixture of chopped potato and cheese and fried. Since Mozzarella cheese is also used besides cheddar cheese, you can feel a pretty solid cheese feeling. Amount that seems to be just right to fill 5 small and small ones with a small size.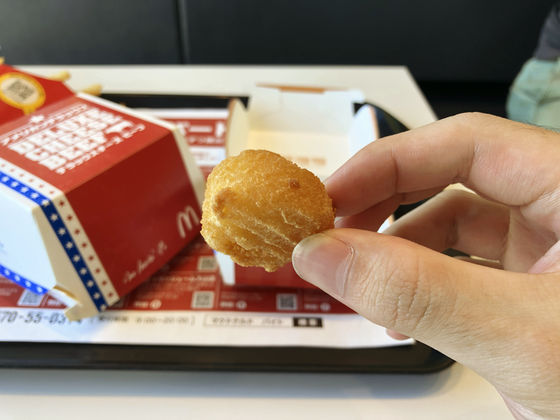 Furthermore, I came to eat "Deluxe Cheese Muffin" to the morning Mac shop. The pictures are also posted on the counter here as well.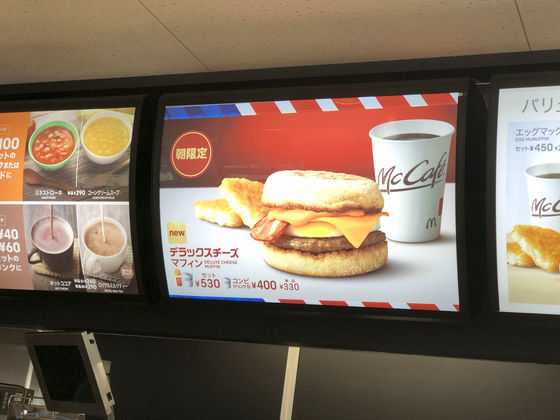 Unlike Burger, muffin was provided by paper rather than box. Here is also the word "Cheese too dense !!!!!".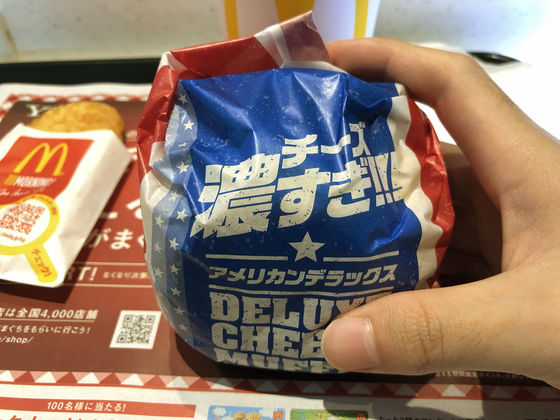 Plenty of cheese on top of an egg is slowly drooling. The fragrance of cheese arouses appetite very much.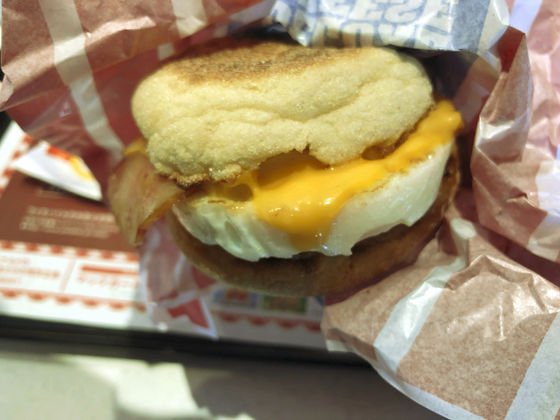 When I tried it, there is a volume for the addition of bacon and cheddar cheese sauce, but the impression that it is fundamentally the same thing with a taste quite similar to sausage egg muffins. Sausage Egg Muffin is not a satisfactory item, it is a commodity for those who want to eat sticky.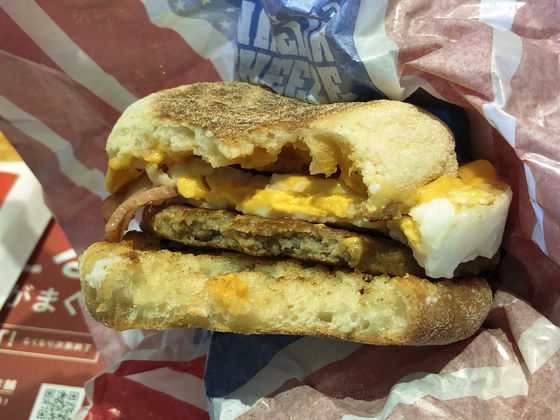 Deluxe cheese beef and deluxe cheese chicken are sold separately for 490 yen including tax, value set 790 yen including tax until late November. Deluxe cheese muffin is sold in the morning, sales of 330 yen including tax and value set 530 yen including tax, also sold until late November. American Cheddar potato is sold at 190 yen including tax until the beginning of December. In late November, the second version of "American Deluxe" will be released.