"Qing cherry" which can drink voice actor and liquor is nearly fully occupied at the pub and the animation is also announced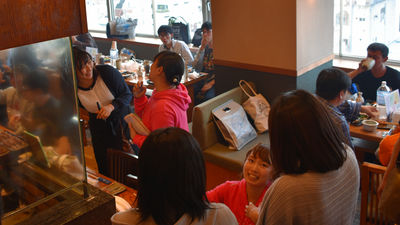 Sake alcohol love voice actorAyaka ShimizuMr. &Nakamura CherryDrinking and drinking together with Mr. "Ki"Event was also held at Machi ★ Asobi vol.19. Three times held in May 2016, May, 2017 May use the meeting room of the Awaodori Kaikan, and there is also a commentary on alcohol by Hiroyuki Sugimura, author of "The Incense for Japanese sake school" It was an event that you can learn about alcohol while drinking, "but this time we moved the place to a pub and became a full-fledged" drinking party ".

Let's drink at the cherry blossom ~ izakaya in Machi ★ Assoby
http://www.machiasobi.com/events/shizakura.html


"Kiyosaka ~ Let's drink at an izakaya in Machi ★ Assobi" Open soon! !# MachiasobiKi Sakurapic.twitter.com/pIktiO1teJ

- Nakamura Sakura @ Machi ★ Asobi 10/7 ~ 9 (@sakura__n)October 7, 2017

The pub that became the venue was "Konoya Town Yoshiko's". As of October 7, 2017 where the event was held, the middle of the road which is slightly west is indicated, and those who navigated Google Maps may have gone astray, but now corrected to the correct position It is.


It is on the 8th floor (the top floor) of "Acti 21" at the intersection corner.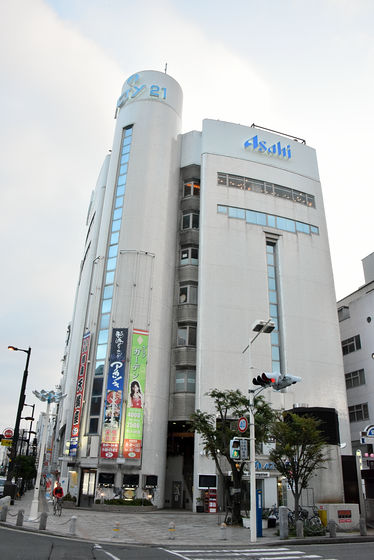 Goodwill with dark blue color is a landmark.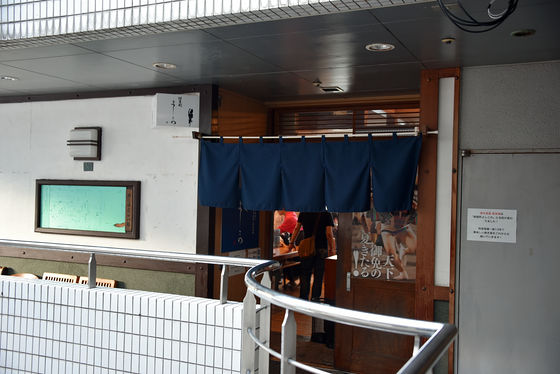 It's still a cheerful day, "Cheers!"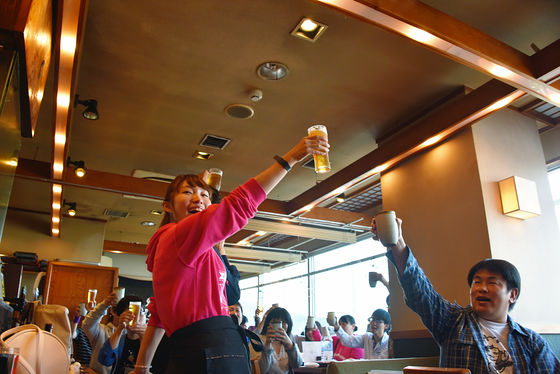 "Qing cherry tree" has become one of popular events, and it was held for 1 hour 30 minutes × 2 times so that many people can participate as much as possible. There are people who can not come due to various circumstances at the event of distribution of numbered tickets and it is not unusual to have vacant seats but 44 people out of the framework of 45 people are present at the 16 o'clock holding time The attendance rate is as high as 97.77%.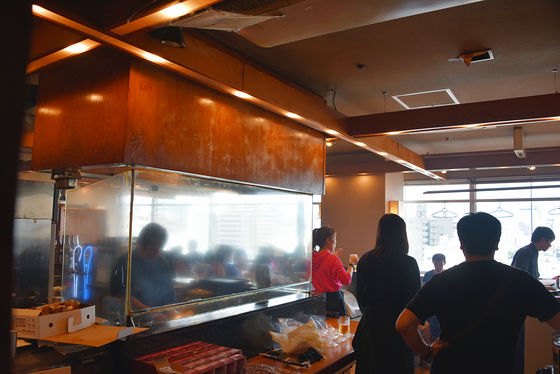 Besides the "drinking party", the sight can not be expressed at all.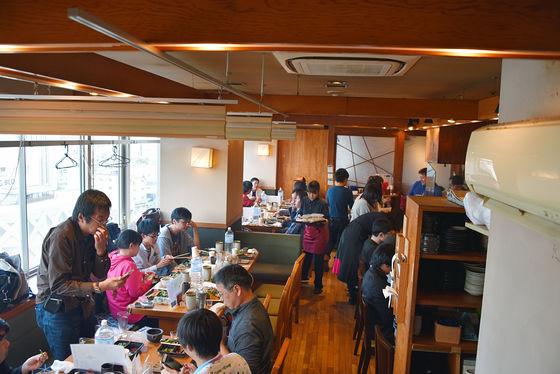 The cherry blossom animation was announced at the event of May 2017, but this time the animation will be completed and will be showcased.


I was able to animate cherry blossoms!
Production is Polyanna Graphics "I want to go to the zodiac pair by all means"!
You made our character!
It's a nice taste! Anime is released at Machiasobi!Ki Sakurapic.twitter.com/vdYmR2MX8W

- Ayaka Shimizu (@ayaka__shimizu)October 4, 2017

In the pub, everyone took out the smartphone, opened YouTube, and performed "simultaneous viewing" of playing at the same time with the cheering couple 's signs. Mr. Shimizu appears in the first episode, Mr. Nakamura appears in the second episode, and two people appear in the third episode. In the third episode, a clerk appeared besides two people, but this role isMaiko TakaiHe is in charge of that.

Celebration Animation # 1 - YouTube


Celebration Animation # 2 - YouTube


Qinghua Anime # 3 - YouTube


And sales of new goods were also done. Character Acrylic key holder (1000 yen each), stainless steel bottle containing the Kiyosaka logo (350 ml · 1500 yen), tote bag (2000 yen), T-shirt (2500 yen).

Information on the cherry blossoms goods!
I will bring new goods to this machiaso!
Acrylic key holder: 1000 yen each
Stainless steel bottle (350 ml): 1500 yen
Tote back: 2000 yen
T-shirt: 2500 yen
Either one may be like Kiyomizakura ~ ♡
Please do not miss it!Ki Sakura# Machiasobipic.twitter.com/K6sFLV4cy9

- Ayaka Shimizu (@ayaka__shimizu)October 4, 2017

This time the venue is an Izakaya, so it is difficult to set up a place away from the space of selling, so sales and signing were done sequentially in order of numbered ticket numbers.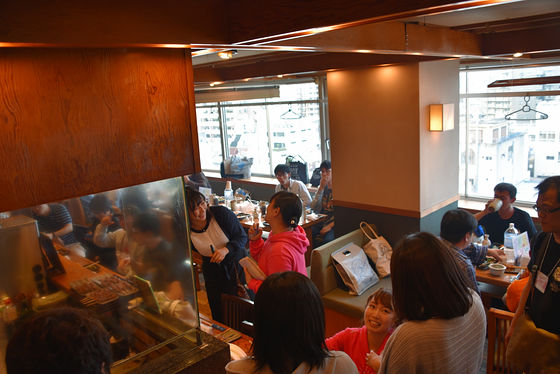 People in the space in the seat have taken off their shoes, so Shimizu and Mr. Nakamura will take turns "visiting". This is Shimizu who is signing in to the iPhone.



Mr. Nakamura who will give Yakitori to Shimizu who makes a signature one after another.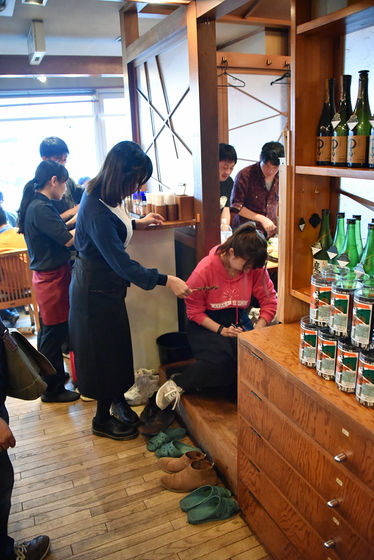 And, I changed the place and Mr. Nakamura also gave me an autograph.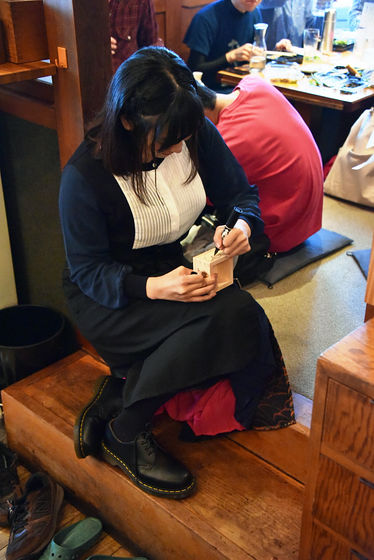 People who have been pursuing cherry blossoms for some time, people who have newly been interested, everyone can become friends with excitement by drinking alcohol, so those who are interested are sure to see " We look forward to holding it.

"Kiyoshura ~ Let's drink at a pub in Ginza ★ Asobi" Closing - っ
I came across with non-alcohol since the beginning of Qing Cher!
Thank you very much! !#machiasobi# MachiasobiKi Sakurapic.twitter.com/IMiO1yGYSZ

- Nakamura Sakura @ Machi ★ Asobi 10/7 ~ 9 (@sakura__n)October 7, 2017

By the way, "Shiitake mushroom skewer" was recommended for many people "I have to eat this" in "Konoya cho Yoshiko".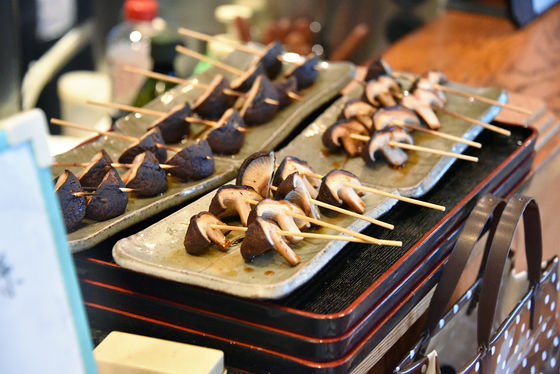 People who failed to participate in "Qing Cher", please visit other opportunities and try to eat.