All you can do for Japanese drinking drinks and voice actors at 1000 yen "Qinghua Talk & Drinking Party" event is preeminent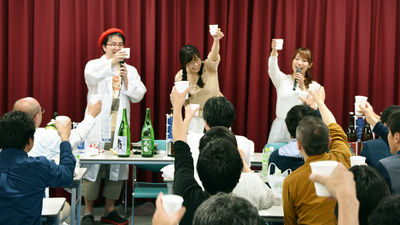 Speaking of events where voice actors appear, there is a talk event on a piece of work, a live event singing the theme song or character song, or a thing to do games or quizzes,Machi ★ Asobi vol.16"A cool event called" drink sake with voice actor "was held.

Kiyosaka in Machi ★ Assoby
http://www.machiasobi.com/events/shizakura.html

"Sakura" is the name of the event held by voice actors Ayaka Shimizu and Nakamura Sakura, and is also the name of the two units. Beginning with the two people who are friends from the beginning and liked drinking together, "I want to do something because there is nothing on Christmas", we organized an event to drink together with everyone.

At Atsubi, the Awaodori Kaikan was used as a venue.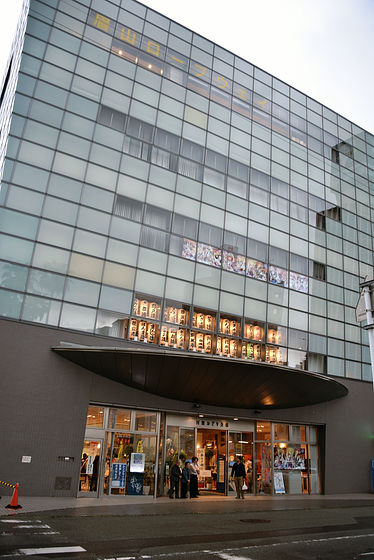 Speaking of Awaodori Kaikan, we often use the entrance on the 1st floor, the lobby on the 2nd floor and the hall for the Awa Odori and the 5th floor ropeway station at Machi ★ Asobi, but this timeUsed in the "Tokushima round table conference" of Machi ★ Asobi vol.2I used the conference room on the 4th floor. At the event, the author of the "incandescent sake warehouse" author Hiroyuki Sugimura talked about drinking on this day, so it seems that he is receiving a lecture on sake rather than a drinking event did.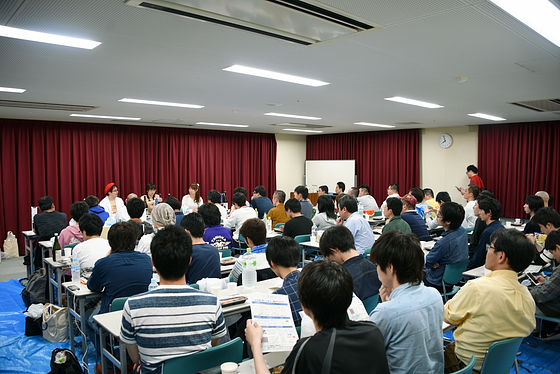 Two people of the cherry blossoms who opened the door after "listening ......" after listening to the explanation of alcohol and confirm the taste.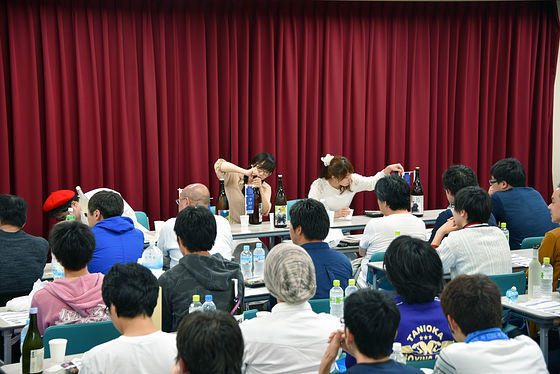 The first of the drinks we drink this time was developed by Tokushima Prefectural Industrial Technology CenterLED dream yeast5 kinds of local sake in Tokushima using.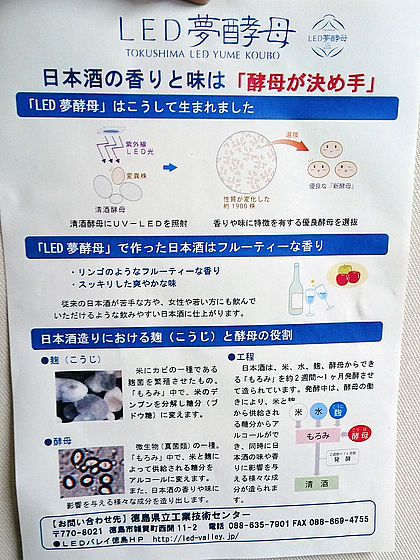 We use the rice "Tokujima Prefecture" rice "five hundred thousand stones" "Yamae" "Nihonbare" "Gin no Sato" "Yamada Nishiki" respectively.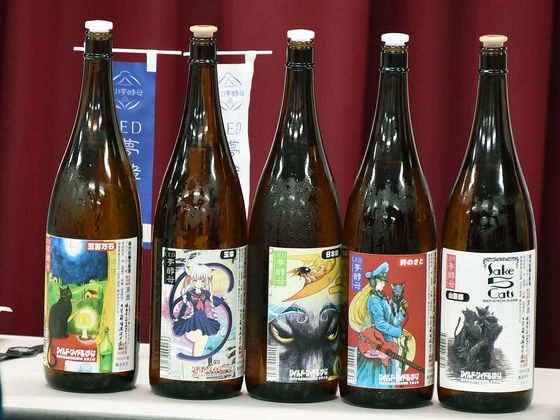 Of course, all of the alcohol is supposed to be drunk, but when drinking, the cherry blossoms and Mr. Sugimura turn around the table and take care of it for a big service.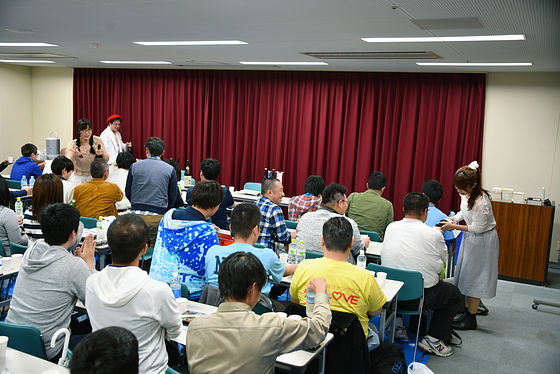 I can not imagine an event with a participation fee of 1000 yen full of fulfillment.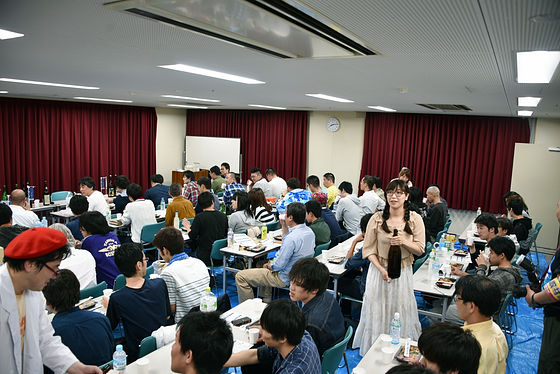 Here 's a toast where sake is spread.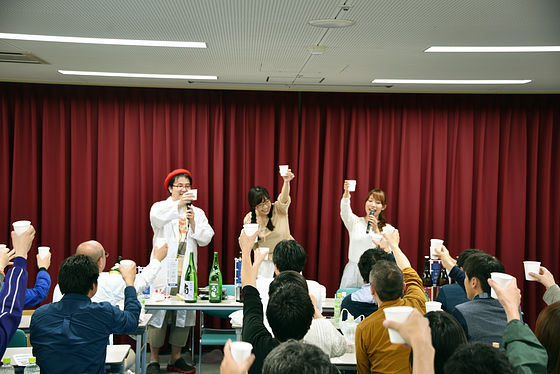 Everyone looked very happy.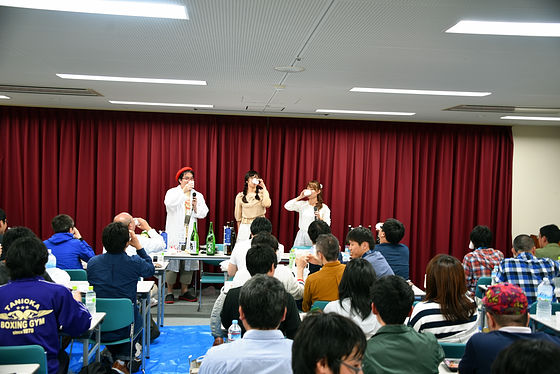 In addition, at handCHA-CHA HOUSE COFFEEOffering lunch box is prepared.



Three people considering changing the block in charge.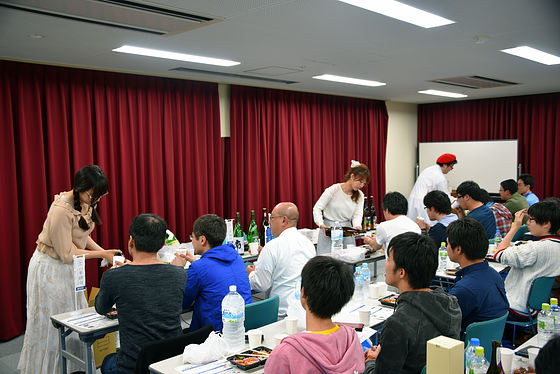 There are seven other kinds of sake besides, and the event was greatly excited.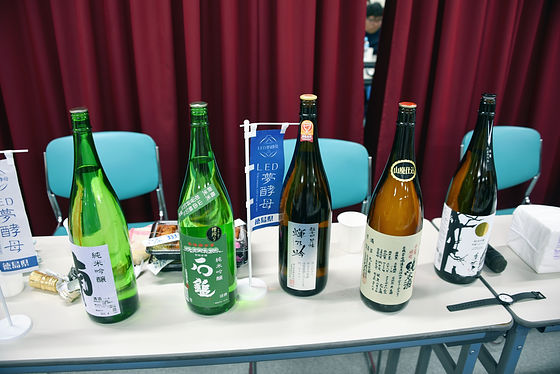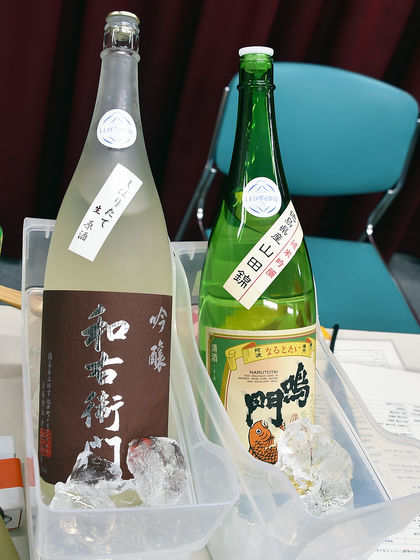 Nakamura Sakura has tweeted the information on the 12 kinds of sake brewed.

Thank you for talking with Kikakura drinking party & amp; It is! All 12 types of sake with Tokushima lunch box was luxurious time
"LED dream yeast" charged Local wine handled in local wine handling details ♪ If you are interested please save & amp; The best sake in Tokushima is! It is!Kiise cherry tree# MachiasobiPic.twitter.com/5 QrGuVDR 6 X

- Nakamura Sakura @ Shizuoka Hobby Show! (@sakura__n)May 3, 2016
This was the first gore ★ Assobi, but if you have the opportunity, I would like you to carry out this drinking party.

【Aka Shimizu in Machi-soi Bei】
The last cherry blossom talk & amp; drinking party ended successfully!
Thank you very much for the first machine!
......, although it is good.

Well, tomorrow, Shimizu will participate in the Machiasobi!
10 o'clock - MC Well in Nishikoen!Pic.twitter.com/wwaf0TcwHJ

- AIR AGENCY (@ Air_AGENCY)May 3, 2016