What is Triseum, a company that has a grand theme of "revolutionizing education with games?"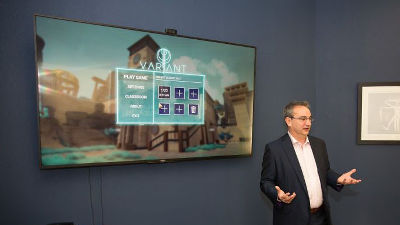 Google is a game tool for Internet education "InterlandThere are many attempts to utilize the game as an educational tool, such as developing. In the United States, games have already been brought to the field of higher education and university education, and game development companies that have a grand theme of "revolutionizing education in games" have also appeared.

The Company That Wants To Replace Textbooks With Video Games
https://kotaku.com/the-company-that-wants-to-replace-textbooks-with-video-1818736136

Triseum gets $ 1.4 million to make educational games on art and calculus | VentureBeat
https://venturebeat.com/2016/06/01/triseum-gets-1-4-million-to-make-educational-games-on-art-and-calculus/

Triseum, which has a grand aim of "replacing textbooks with games" is a startup based in Texas, USA. Triseum was founded by Andre Thomas, who worked for EGA for 20 years as a game company EA and served as graphic director of sports games.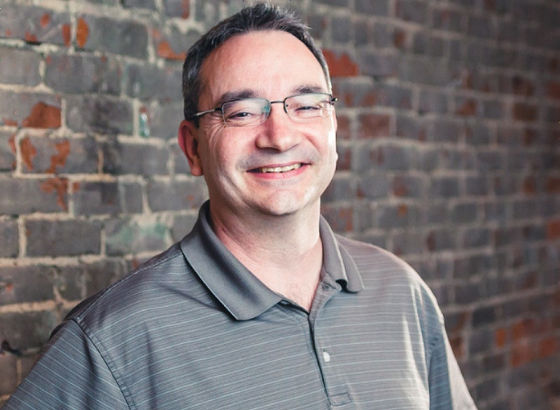 Thomas, who left EA in October 2013, planned an exhibition of an interactive digital museum that exchanges information interactively, but we abandoned it for not being money. After that, Mr. Thomas, who founded a job in the video department of Texas A & M University, gave a consultation from a professor who teaches art history, "I want to make a video game for education but I do not know how to do". Thanks to this, Mr. Thomas launched LIVE (Learning Interactive Visualization Experience) laboratory, which aims to develop educational games and introduce them into class.

"If you take 90 points in a traditional classroom it will be in an excellent class, but this is not quite practical, can you enjoy driving the pilot saying" I am acquiring 90% of flight skill? " Pilot learns technology at flight vocational school but I do not think that I can not learn using games.What is the student sitting in the seats and being bored in the classes of physics, statistics, mathematics etc. Why? "I think that replacing learning in every classroom with a game should give students a learning experience that allows students to understand perfectly without getting bored.

Triseum led by Mr. Thomas worked on the development of game "ARTé: Mecenas" to learn medieval art history. ARTé: Mecenas is a simulation game in which Italy in the Renaissance stage is the stage, becoming a banker or a merchant and financially supporting artists.

ARTe: Mecenas ™ Educational Trailer - YouTube


By the fall of 2014, Thomas incorporated the Triseum and succeeded in completing it as a product in March 2016 thanks to being able to obtain a grant to develop ARTé: Mecenas as a learning material. Following the ARTé: Mecenas game where you can learn about art history, Mr. Thomas will undertake the development of a game with a theory of calculus. Despite being indispensable not only in university mathematics but also in the field of science, technology, engineering and mathematics (STEM), calculus is a demon that 42% of students are frustrated in a survey. Mr. Thomas thought that it should help understanding if it can visualize a calculus that is difficult to imagine. Mr. Thomas succeeded in getting a subsidy for the development of a calculus learning game, and completed the game "Variant: Limits" which can learn calculus in 2017.

Variant: Limits ™ Educational Trailer - YouTube


37 people are currently working at the LIVE laboratory that develops games as educational tools. Of those, Triseum belongs to 30 people, the rest are students and staff of Texas A & M University. Texas A & M University is supposed to receive the revenue of the game, Triseum seems to be in a good relationship to be able to borrow the power of an excellent game developer.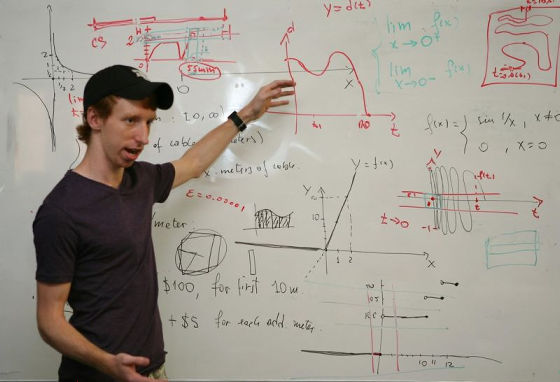 It is Triseum's educational game which has already obtained the finding that it has the effect of helping understanding, but he never replaces the human teacher. The game is equipped with tools that can track the student's learning progress and acquisition status, and teachers have the advantage of making the game useful for teaching, Thomas says.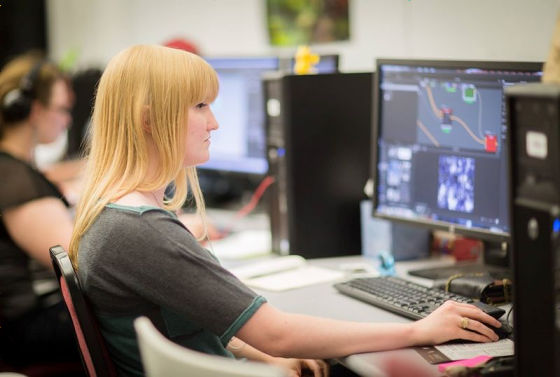 According to Triseum, the introduction of educational games has the effect of lowering educational costs and raising learning speed. "For example, you need four games to handle content equivalent to $ 300 (about 33,000 yen) textbooks, but even if you use 4 games you can save over 60% Also, we can increase proficiency in a short period of time by using games as basic courses. "

Triseum's games are already being introduced at more than 200 universities. It seems that educational circles are beginning to understand the effectiveness and potentiality of education using games, Mr. Thomas wants to revolutionize education using games.