Google will deliberately ignore the court order to accept sanctions as not delivering mail stored on overseas servers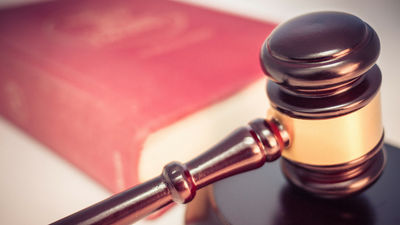 byBlogtrepreneur

In a case that FBI did not comply with the search warrant "to deliver mail stored on overseas server" to the search warrant from FBI, judgment was issued to order Google to deliver data to the court of appeals after the district court Although it is ignoring this by Google, it shows the intention of the Justice Department to do sanctions.

Justice Department goes nuclear on Google in search warrant fight | Ars Technica
https://arstechnica.com/tech-policy/2017/09/justice-department-goes-nuclear-on-google-in-search-warrant-fight/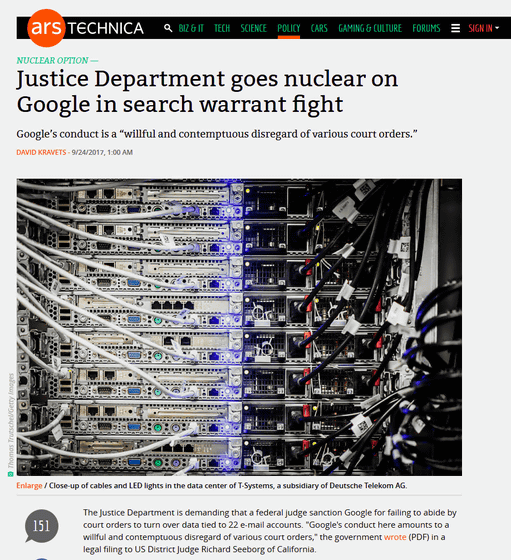 The trigger for the trial was that FBI asked for data delivery of 22 e-mails stored on Google's overseas servers in the investigation of fraud cases in the United States. Since Google refused to comply with the search warrant from FBI, a trial was held in the District Court of Philadelphia, and in February 2017, "Judges to deliver mail to FBI" was declared.

Deliver e-mail data stored on overseas server to FBI - judgment on Google case | TechCrunch Japan
http://jp.techcrunch.com/2017/02/06/20170204google-told-to-hand-over-foreign-emails-in-fbi-search-warrant-ruling/

The US District Court issued an order to submit overseas e-mails to Google, a judgment different from previous judgment
http://jp.reuters.com/article/google-usa-warrant-idJPKBN15L04T

Google appealed this ruling in an appeal, but in August 2017 the Court of Appeals for the 9th Circuit also filed the same judgment as the Philadelphia District Court. However, Google ignored the order from the court over a month. At last the Department of Justice moved.

Actually the same trial occurred in 2016 as well. At that time, Microsoft sent a ruling to order the delivery of data at the first trial, but refused and appealed. The second Circuit Court of Appeals has won the ruling that "the disclosure of data stored on overseas servers is not mandatory for the authorities."

Google has argued that this case is the same as at Microsoft and that it is strange that it is different from the judgment issued by the Court of Appeals for the 2nd Circuit.

According to the Justice Department, it is stipulated that individuals are obliged to abide by court orders, so if you ignore orders they will be sentenced to immediate imprisonment but it is explicitly stipulated not to obey the court order for corporations Because it is not prohibited by the sanctions, it means that the sanctions will be fine.
in Note, Posted by logc_nt