Diseases of the mind "depression" does not necessarily appear on the exterior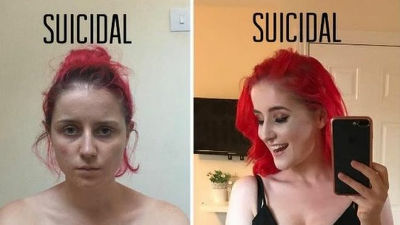 People's feelings tend to appear in facial expressions, but in reality it is not necessarily the case. A woman with symptoms of depression releases her figure on the SNS and is appealing to people for understanding.

Meet the mum tackling depression one photo at a time - BBC News
http://www.bbc.com/news/uk-41164395

Instagram pageselfloveclubbAmelia · Smith who was a 24-year old mother, who lives in Hull in the eastern United Kingdom. Some of the posts on Instagram receive a lively impression, but in reality they suffer from the symptoms of "depression", and from that appearance they suffer from being told that "they can not see depression" I say that.

It was around the age of 14 that Mr. Smith was aware of depression for the first time. I visited a doctor about that and confessed that there was a desire to suicide, but the doctor said that he did not have a heartbreaking answer: "You do not seem to commit suicide". Mr. Smith said so, she seemed to be helpless, humiliated, confused. "That word was about to destroy my life, Mr. Smith looks back on that time and talks about that stupid language that I condemn."

About the danger of such viewpoint, Mr. Smith says, "People who have problems with mental health are dangerous thought that it appears in their appearance, like 'stigma', 'ignorance', 'conviction' against mental health and suicide The way of thinking, I will badly hurt those who suffer from the symptoms. " And I showed the following picture, "I am in this picture is when I was thinking about suicide", it means that the state of feeling does not necessarily appear on the exterior.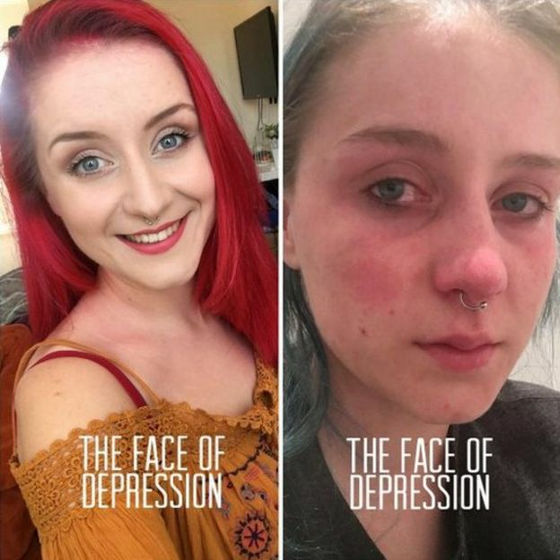 Smith 's Instagram that publishes such facts has 167,000 followers. For posting, "A boss told me that" You did not look like a depression "from the boss, the most injured in my life, a user who said tears came when I read this post" and " When I get a doctor's examination, I heard from the people who have similar troubles encouraged by Mr. Smith 's post saying, "It is time to feel like that" nowadays It is said that.

Also, there are voices from doctors. "Sadly, I often hear about such events, each of whom probably has a reason, but it is certainly a problem anyway.Every time I hear the episode you told the doctor said, I will renew my determination to not become such a doctor. "

Mr. Smith told BBC, "If you are reading this, even if you are suffering from depressive symptoms, remember that it is not yours alone, you should extend helping hands It is a person, a person to be loved and happy, seek help from a friend or a doctor, which time will be a painful time, but hardy people will never run out. "
in Note, Posted by darkhorse_log