The eSIM rewriting method of "Apple Watch Series 3" can be changed to a favorite carrier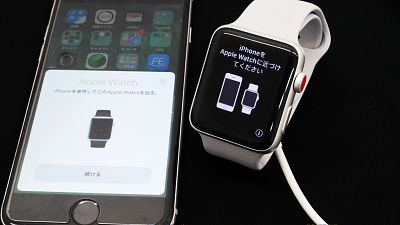 Apple Watch Series 3 capable of LTE communication by itselfGPS + Cellular model, You need to add a contract for Apple Watch to a contract with a communication carrier. If you purchase from a carrier you do not have to worry so much, but if you purchase directly from the Apple store, you may get lost as "Do you change contracts or rewrite eSIM?" The answer is simple, "It can be done with iPhone app alone." In Docomo, au, SoftBank 3 carriers can be applied by the same procedure, but in this article I will follow the procedure to add a data plan for Apple Watch to the existing contract of SoftBank.

Apple Watch Series 3 - Apple (Japan)
https://www.apple.com/jp/apple-watch-series-3/

Apple Watch Series 3 with LTE communication function has "eSIM" equivalent to SIM card of mobile phone / smartphone in the chip of the main body, and by rewriting the information therein, access to the carrier communication network It is possible to exchange data. One day at GIGAZINE Editorial Department, which had reserved such an Apple Watch Series 3 at Apple's online store, the question raised "Who writes Apple Watch's phone number information? Can I do that by myself?" happened.

After that, I found out that there was a public announcement on how to register "Apple Watch mobile communication service" and register Apple Watch in SOFTBANK's site. According to it, it is possible to change the contract of SoftBank in iPhone's "Watch" application, and furthermore it can access the communication network by writing information to eSIM of Apple Watch. Although the usage fee is 350 yen per month, a campaign that is free for six months from the month of joining the service is being implemented.

Apple Watch Mobile Communication Service | Customer Support | Mobile | Softbank
https://www.softbank.jp/mobile/support/apple-watch/data-com/

The state of actually registering is as follows. The work is roughly divided into two "contract content change" and "Apple Watch registration".

◆ Change the contract contents of SoftBank from iPhone's "Watch" application
First, pair the new Apple Watch with the iPhone. In the same way as before, I will pair iPhone's camera with spherical objects displayed on the screen of Apple Watch and pair it, but with Apple Watch Series 3, "iPhone is brought close to Apple Watch Please display "message. Then, when bringing the iPhone closer, a pop-up "iPhone is used to set this Apple Watch." Appears on the iPhone screen.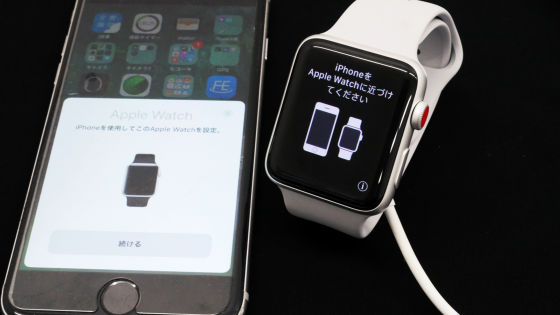 Tap "Continue" on the screen, and scan the sphere with the camera in the same way as before to perform the pairing process.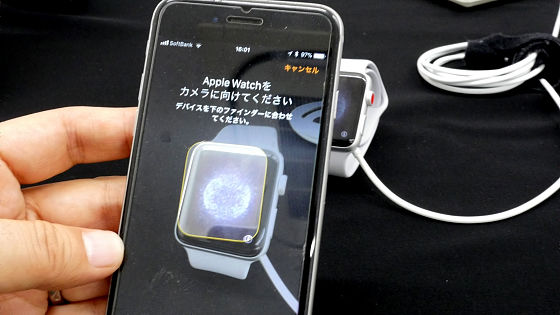 As I proceeded along the display of the Watch application, the first item I saw "mobile communication setting" appeared. Setting here will tell you more information and whether you can use the communication plan with the current Apple Watch, so tap "Set up mobile communication" and proceed to the next.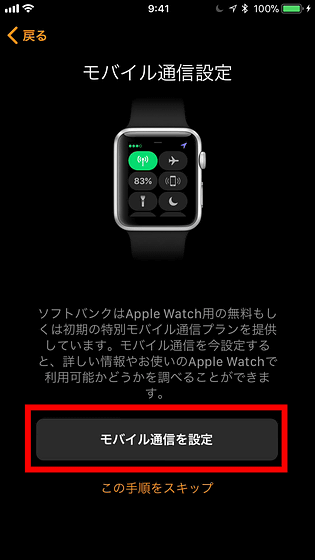 Then the "My SoftBank" screen provided by SoftBank is displayed. Normally you can use My SoftBank to check and change the contract details at any time, but the Watch application also uses this service to set the contract on SoftBank side to be appropriate. Tap "Well, let's get started!" And proceed to the next.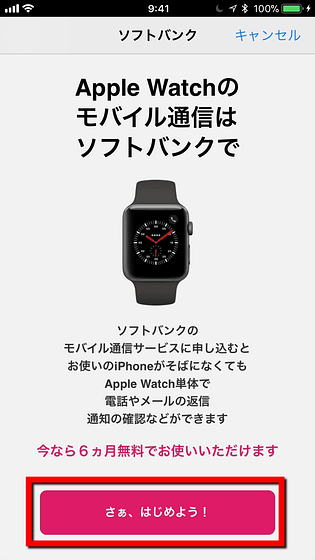 Log in to My SoftBank. Connection to the network is OK on both SoftBank communication network and Wi - Fi.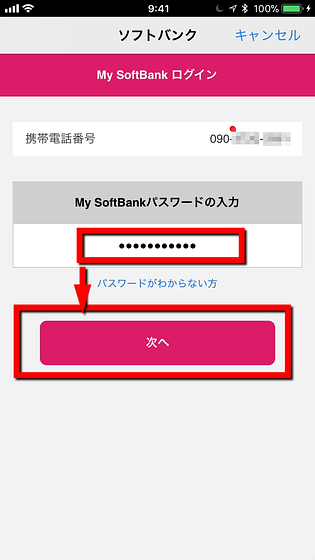 The mobile communication service provided by SoftBank plans to cover communication of accessory equipment at 350 yen per month. It is treated as an IoT device, Apple Watch is handled.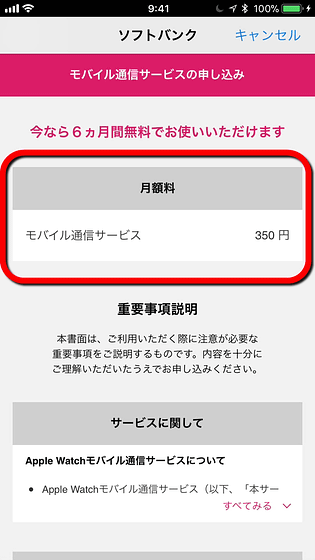 After checking the description of "About service" and "Mobile communication service 6 month free benefit", check the box and tap "Subscribe".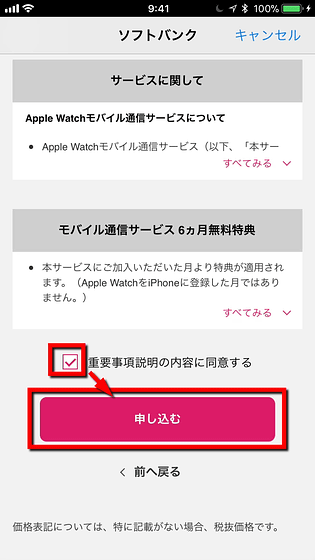 The change of contract contents with the carrier is completed. From the next step, I will actually register Apple Watch for mobile communication service and use it.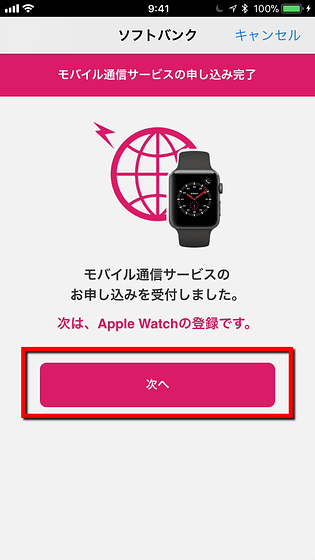 ◆ Register Apple Watch
Select Apple Watch to register for mobile communication service. On the screen, since Apple Watch which is proceeding registration is supposed to be displayed, tap "Register".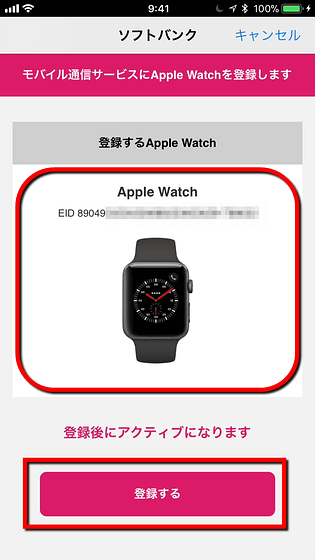 An indication "Procedure is all done" appears, registration is completed in a flash. A telephone number that you do not remember is displayed on the picture of Apple Watch, but in reality this is the phone number to be used when making an emergency call.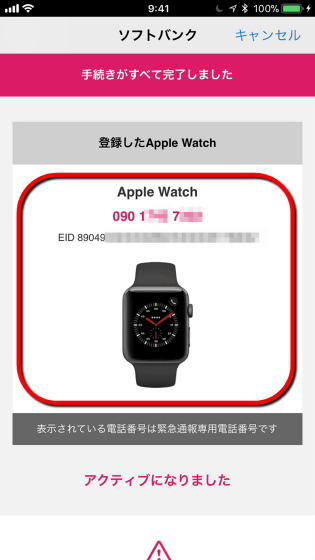 Apple Watch can make and receive phone calls with the same number as the parent iPhone, but the above numbers will be used when calling from an Apple Watch to an emergency institution such as police, firefighting, or the Japan Coast Guard.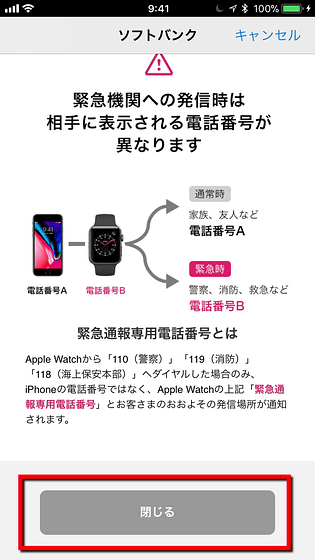 This completes the settings required for Apple Watch. Tap "Continue" to go to the setting screen to start using the same Apple Watch as before, such as Apple Pay settings.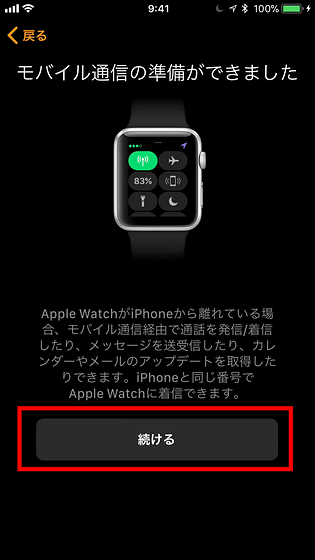 After that, the iPhone and Apple Watch are synchronized ... ...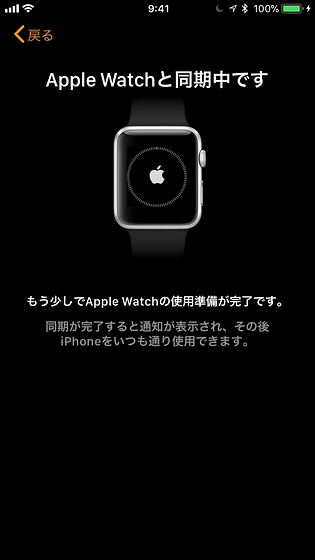 When the "Welcome to Apple Watch App" screen is displayed, Apple Watch Series 3 is ready for use. In this state, Apple Watch is able to communicate independently.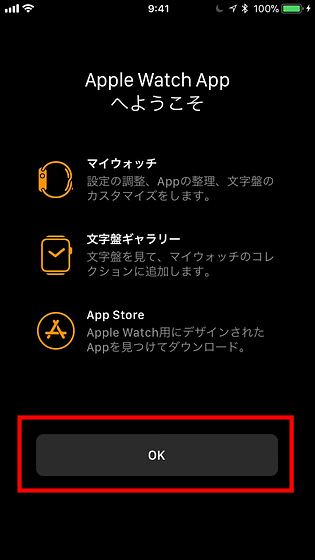 This time I followed the procedure with SoftBank's contract, basically the contents are the same for both docomo and au. Details can be checked on each carrier's site. As for fee, DoCoMo is 500 yen per month, au is 350 yen, but DoCoMo is free for the first 180 days in case of application by March 31, 2018, au is free when you apply for the first time until 31 December 2018 The campaign which is free for up to six months is carried out.

One Number Service | Services · Features | NTT DoCoMo
https://www.nttdocomo.co.jp/service/one_number/

Number share | service | Apple Watch | au
https://www.au.com/apple-watch/service/number-share/

· Continued
I tried to make and receive phone calls with "Apple Watch Series 3" which enabled LTE communication - GIGAZINE