Dad developed an application `` ReplyASAP '' that makes it impossible to use his son's smartphone until replying to a sent message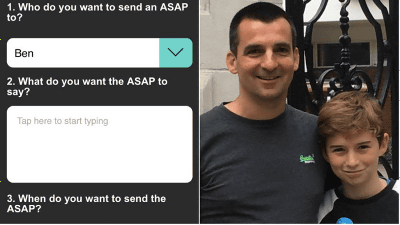 It is encouraging but uneasy for parents who have children around the age to gradually weaken their contact with children trying to leave their parents. In particular, what a child who has a mobile phone or smartphone is doing is a real concern for parents, but a father responds to a message sent to his son We are developing an app " ReplyASAP " that will forcibly disable the device.

ReplyASAP Messaging App
http://www.replyasap.co.uk/

Is 'Dad App' ReplyASAP genius or controlling? | Metro News
http://metro.co.uk/2017/08/18/is-this-dad-app-genius-or-controlling-6861493/

Dad's App Freeze Kid's Phone Until They Reply-ReplyASAP Stops Your Kids From Ignoring Your Calls and Texts
http://www.goodhousekeeping.com/life/parenting/news/a45671/reply-asap-parent-texting-app/

"My son is always crazy about smartphone games and puts his device in silent mode. I seem to be crazy," says Nick Herbert, who developed the app. 45-year-old Herbert, who lives in London, has a 13-year-old son, Ben, who seems to be dissatisfied with not responding when needed. A few years ago Ben started to get a smartphone, and I thought it would be easier for him to get in touch, but in fact it didn't seem to work.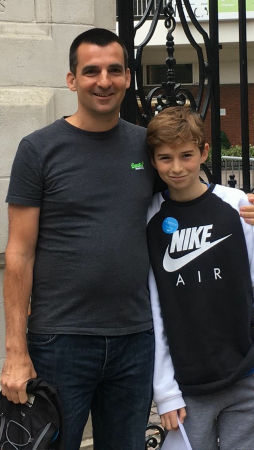 Nick developed such an application, ReplyASAP, that forcibly disables the smartphone until his son reacts to his parents. As the name "Reply Now", this app has a terrible (?) Feature that prevents you from performing any other operations until you reply to a message.

When sending a message, first select the other party, enter the message you want to display on the other screen, then send 'SET TIME' to send the message at the specified time or 'SEND NOW' to send now Tap.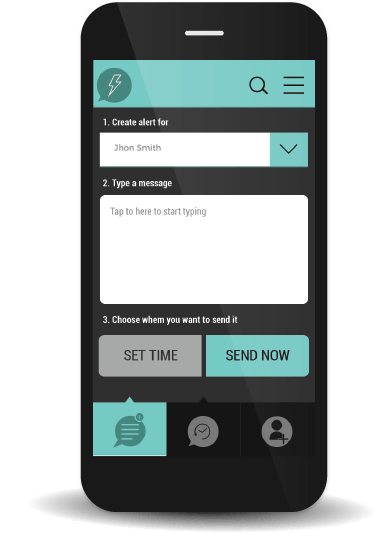 The message is displayed on the terminal screen where the message is sent as follows. At this time, if it is an Android version application, it is said that the reception sound is forced to sound even if it is in silent mode.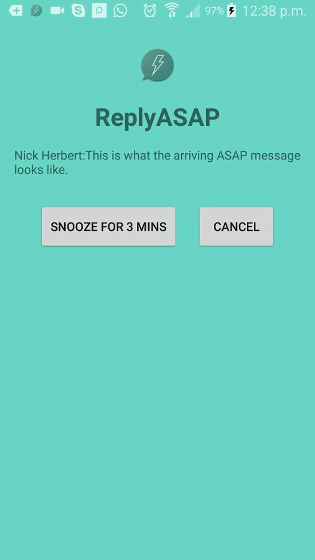 On the sender's screen, 'SEEN' (read) indicating whether it was actually seen or not is displayed under the sent message. According to Nick, knowing that the message has been seen leads to a peace of mind for the parents.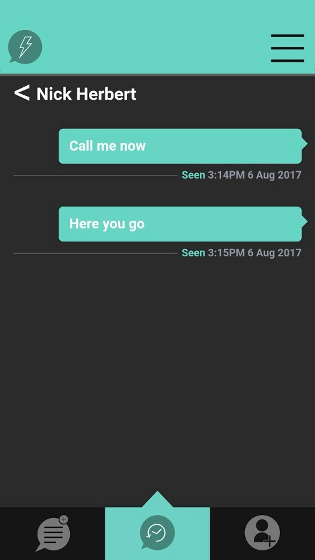 Nick said, "I hope this app will improve the parent-child relationship. If you ca n't get in touch with your son, just knowing that the message has been read will ease your stress. '

However, the media that presents something close to complaints about this app, which could possibly constrain your son or others. "Scary Mommy," a media for mothers, wrote in an article that "the two important elements of a healthy parent-child relationship are independence and trust", an application that symbolizes this digital generation Wonders what role will play in that. About this, Nick says, "I hope this app will improve communication among parents and people who use the app, and that will help ease their feelings."

According to Nick, Ben seems to be positive about the app. "I know they 're teenagers and do n't care about the app. My son does n't say anything negative about the app. The end is whether he understands why this app exists. ' Nick also said, "This app will ruin my son 's life? Perhaps I do n't always use this app when talking to my son. It 's like that. "

ReplyASAP is an Android app that is provided free of charge, but you will be charged for registering the recipient. 99 penny (about 140 yen) for registering one person, 2.49 pounds (about 355 yen) for 4 people, 6.99 pounds (about 1000 yen) for 10 people, and 12.99 pounds for 20 people ( It costs about 1855 yen). The iOS app is under development.